The second Japanese Speech Contest for International Students, organized by Tokyo Tech's Student Association for Global Exchange (SAGE), was held at Ookayama Campus on December 21.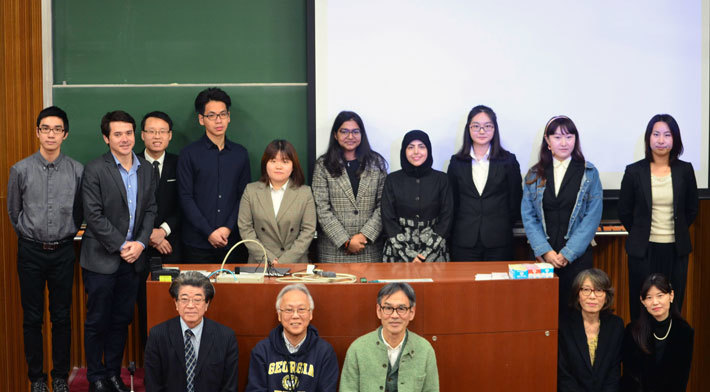 This year's contest, supported by the Tokyo Tech Alumni Association, aimed to dispel the misconception that "English is a prerequisite to international exchange" and reminded students that exchanges involve contact with and consideration of various cultures and ways of thinking. The participants — ten students from South Korea, China, Vietnam, India, and Mongolia — entertained the audience with a variety of speeches about the topic 'Why do you learn Japanese?'
The judges' panel, consisting of Tokyo Tech Alumni Association Executive Director Hiroshi Kato, Executive Vice President for Education Tetsuya Mizumoto, Professor Tamio Nakano, Instructor Yumiko Tsuboyama, and Associate Professor Junko Morita from the Institute for Liberal Arts, were all equally impressed by the language skills and novel ideas exhibited by the participants.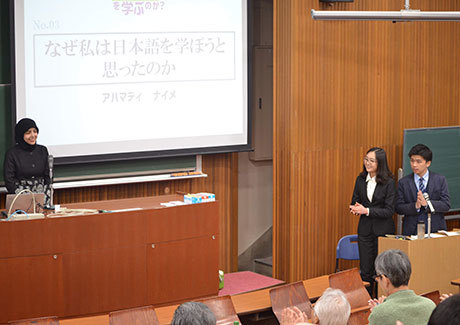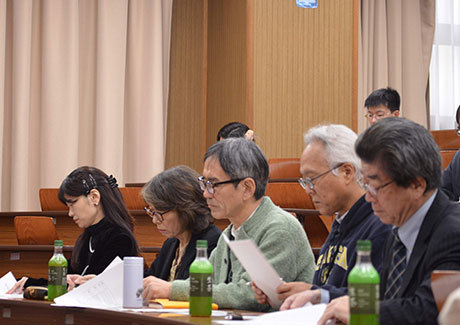 After each speech, Mizumoto offered comments and words of encouragement to each speaker individually. The event closed with a social gathering during which the speakers, judges, and audience members continued to deepen exchanges.
Award winners
Overall winner
Nivetha Thyagarajan, Research student, Transdisciplinary Science and Engineering
Winners of the Excellent Award
Jiatong Yu, 2nd year, Chemical Science and Engineering
Uran-Ulzii Batbayar, 4th year, Materials Science and Engineering
Judges' Special Award
Matthew Haruyama, 1st-year master's student, Technology and Innovation Management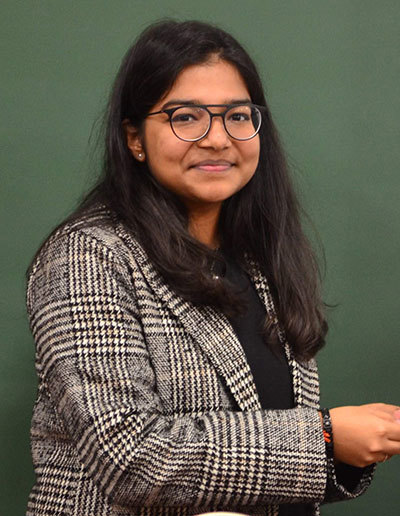 Nivetha Thyagarajan
Research student, Transdisciplinary Science and Engineering
Overall winner
I have participated in Japanese speech contests in India where I only competed with Indian students. This was my first experience to compete with speakers from all over the world. From writing the speech, translating it, correcting it and finally speaking at the competition, it was an excellent learning experience. I am very grateful and happy to be the winner. This experience has motivated me to improve my Japanese language skills and become better. I would like to thank SAGE for giving me this wonderful opportunity.
My research topic is phytoremediation of environmental water contaminated with antibiotics using duckweed and to evaluate their potential toxicity. I intend to start my masters in April 2020 in the Global Engineering for Development, Environment and Society course.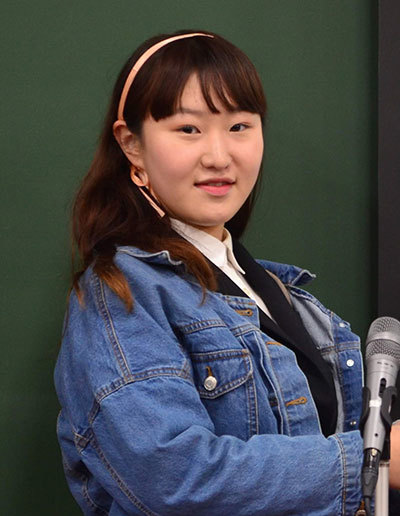 Uran-Ulzii Batbayar
4th year, Materials Science and Engineering
Winner of the Excellent Award
I'm really happy to have joined the contest. I looked back at my Japanese study and thought deeply when I made my speech. As a result, I was able to tell the audience my message through my speech. Also, I was impressed when I heard the wonderful speeches by fellow participants from other countries. During the event, both the Japanese and international students communicated in Japanese. I appreciate SAGE, the organizer of this event.
Jiatong Yu
2nd year, Chemical Science and Engineering
Winner of the Excellent Award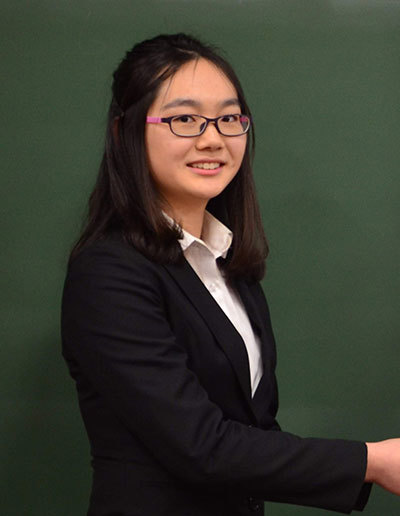 I am Yu Jiatong from China, and I major in applied chemistry. I joined the contest expecting inspiration for better academic performance and other things. My speech's theme was "Foreign language is a key to the world." It was a good opportunity for me to reconsider the meaning of learning foreign languages and studying abroad. I prepared my speech with the intention of doing my best. I'm really grateful that everyone was so kind and enthusiastic about teaching me Japanese and helping me to improve my speech. I'm also glad to have met wonderful peers through the contest. It was really a good experience. I will continue to improve my Japanese.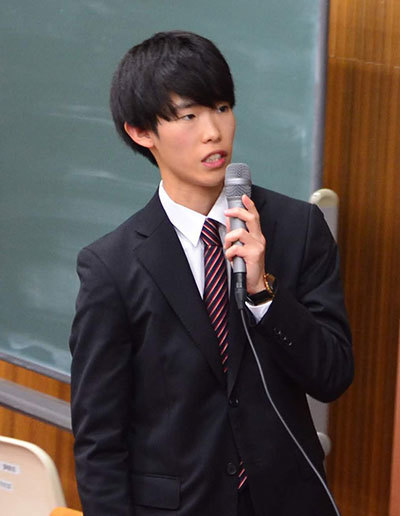 Ryuju Ito
2nd year, Materials Science and Engineering
Project Leader
First of all, I am very grateful to all those involved with this Japanese speech contest. I like the concept of this contest, 'International exchange utilizes not only English, but also Japanese.' I hope this contest will be held again and will spread widely.