Pioneering new fields and solving global problems with
knowledge from science and technology
Transdisciplinary science and engineering is a way of study where researchers go beyond the boundaries of academic fields to solve the complex problems shared by global society as a whole. The Department of Transdisciplinary Science and Engineering is a fusion of a wide range of fields — chemical engineering, mechanical engineering, electrical and communications engineering, civil engineering, biological engineering, encompassing even environmental policy and planning, applied economics, sociology, translation studies, and applied linguistics. Students acquire practical skills — not simply academic knowledge. Specifically, our goal is to train individuals as global scientists and engineers with the following abilities: ability to contribute to the innovation of novel technology, values, and concepts needed by society (ability to define and solve problems, creative thinking and the ability to carry out projects); to communicate with engineers in other fields with a global perspective and co-create; and to manage complex and large-scale projects and organizations.
Message from the Department Chair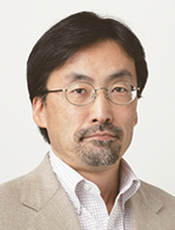 Our society now faces borderless global issues, making it necessary more than ever to work together and combine expertise from different fields. The Department of Transdisciplinary Science and Engineering has established a new educational research framework called "Transdisciplinary Research," which is aimed at solving complex social problems through interdisciplinary approaches that transcend those of current research fields. We welcome ambitious, talented students who can surpass the boundaries of conventional thinking, take an active role in shaping their education, and who will tackle global issues with fearless creativity.
Takehiko Murayama