My joyful student life at Tokyo Tech was beyond my expectations
Anchan Paethanom
Researcher
Corporate Research and Development / Heat & Fluid Dynamics Department
IHI Corporation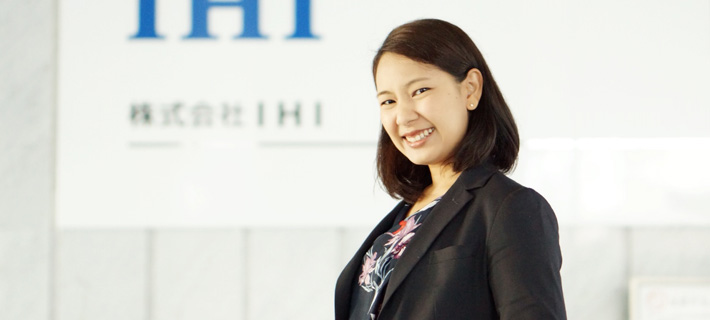 Please tell us about your current job (responsibilities, challenges, rewards, etc.).

IHI is a heavy industry company. Every year, billions of yen are invested into R&D, as the strength and growth of the company depend on technology development. Thus, my role as a research engineer is full of challenges. IHI's Corporate R&D structure is similar to that of a research institute, as it consists of many departments for different specializations. I am a member of the Combustion group, which is part of the Heat & Fluid Dynamics Department. We are involved in all combustion technologies such as gas turbine combustors, jet engines, boilers for power generation, furnaces and gasifiers, which I'm responsible for. Gasification is considered as an effective waste-to-energy technology for the energy-sustainable future. Our gasifier is called 'Twin IHI Gasifier - TIGAR'. My task is performing both experiments and numerical simulations concerning the process, burners, estimations, etc. of TIGAR and some other types of combustors. Publishing patents and research papers is also important. That means we have to always be innovative, come up with original ideas and be technology leaders. While monitoring the world's latest technology by screening journals, attending conferences, joining projects and so on, we also collaborate with famous universities or research institutes worldwide.
How is the knowledge and experience gained at Tokyo Tech being utilized in your current position?

I have been working with gasification technology since I was a student at Tokyo Tech, therefore, the fundamental knowledge gained at Tokyo Tech is fully being utilized in my current work. Besides the technical point of view, during my studies, just as other Yoshikawa Lab members, I was sent to do research projects and attend international conferences in Japan and all over the world (China, South Korea, Thailand, Italy, New Zealand, Vietnam, etc.) for periods lasting a few days to a few months. These experiences were really unforgettable. Through these experiences, I have learned that the best way to overcome problems or bad feelings is to have positive attitude. Doing research, certainly I have to face obstacles and failures all the time, both during my studies at Tokyo Tech and in my current position. Being aware, finding solutions and not repeating failures is necessary, but I think it's evenly important to stay positive and to encourage myself in doing my research, and to finally cherish the success.
What are your future goals?

The dream of researchers surely is to see their own fundamental research results become a successful product. That goes for me too. Currently, my first priority goal in my career is to work with my team to make TIGAR one of the company's most profitable products internationally in the near future. Moreover, I also want to utilize my proficiency in other combustion technologies or other fields in renewable energy as well. Eventually, with my knowledge in renewable energy technologies, I want to make a contribution to sustain the world and Thailand, my own country.
Please write a message to students aiming for Tokyo Tech.

The key to a happy and successful student life is to find the right professor with the lifestyle that suits you. I was lucky to be a student of Professor Kunio Yoshikawa. He is truly a great teacher and a chance-giver with international foresight and vision. In the Yoshikawa Lab, my lack of knowledge of Japanese language and culture was not a problem at all, because my lab had an international and multicultural atmosphere, both socially and in terms of research style. English was the official language in the lab for both international and Japanese students. While my Japanese skills improved in everyday life, my English skills also advanced during my study and research. I believe that this international atmosphere has made most of the students successful in standing out in society after graduation. Keep in mind NOT to be too conservative. Be adventurous and inspired.
Anchan Paethanom(from Thailand)
2013

Employment in IHI Corporation
2013

Graduated from doctoral program, Department of Environmental Science and Technology, Interdisciplinary Graduate School of Science and Engineering, Tokyo Institute of Technology
2010

Enrolled in doctoral program, Department of Environmental Science and Technology, Interdisciplinary Graduate School of Science and Engineering, Tokyo Institute of Technology
The content of this article was accurate at the time of the interview.