Transdisciplinary science and engineering is a way of study where researchers go beyond the boundaries of academic fields to solve the complex problems shared by global society as a whole. The Department of Transdisciplinary Science and Engineering is a fusion of a wide range of fields - chemical engineering, mechanical engineering, electrical and communications engineering, civil engineering, biological engineering, encompassing even environmental policy and planning, applied economics, sociology, translation studies, and applied linguistics. Students acquire practical skills - not simply academic knowledge.
This "Spotlight" series features a laboratory from the Department and introduces you to the laboratory's research projects and outcomes. This time we focus on Cross Laboratory.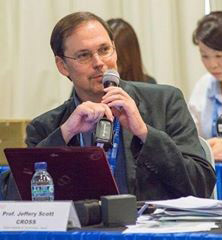 Energy Science and Engineering / Global Engineering for Development Environment and Society
Laboratory : Room 206, South 6 Bldg. , Ookayama campus
Professor Jeffrey Scott Cross

Members :
Doctoral degree program 6, Master degree program 7, Undergraduate degree program 2,  Asst. Professor 1,
Office staff 1
| | |
| --- | --- |
| Areas of Research | Bio, Energy Policy, AI in Education, Waste Transformation |
| Keywords | Bio, Energy Policy, AI in education, Waste Transformation |
| Website | Cross Laboratory |
Summary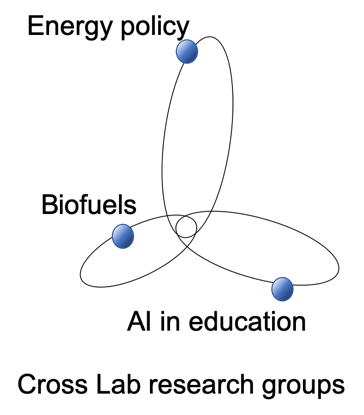 Have you heard of the three-body problem illustrated on the right?
It is a problem from classical mechanics that has an infinite number solutions and possibilities related to the location of three particles or bodies that are in motion. The Cross laboratory functions is somewhat like the three bodies. Actually, the lab is composed of three independent but interrelated research groups which interact during joint lab seminars in order to generate new research knowledge. Education in the lab utilizes lab-based education (experiential learning) where each person is both a learner and teacher. The lab aims to conduct research and develop technology/policies to cultivate global biofuel engineers, international energy policy experts and AI in educational technology specialists. Recently, lab research on ocean based micro-plastics/micro-fiber conversion is being led by Asst. Prof. Cheng Shuo.

The lab is diverse and inclusive, transformative and innovative, with students striving to challenge to create unlimited possibilities through research. Both students and visitors can experience a truly international research and learning environment, experience different ways of thinking, and propose and conduct research on topics of personal interest.
Professor Cross grew up and received three degrees in chemical engineering from universities in the USA. He has lived in Japan for many years working at a Japanese government lab in Tsukuba, Japan, for Fujitsu Labs Ltd. in Atsugi, Japan, and at the Tokyo Tech Ookayama Campus. At Fujitsu Labs he worked on developing semiconductor and reliability technology and has approximately 37 patents.
As a result, new students who join the lab can learn about what it is like to undertake research and development for a Japanese technology company as well as have an international research experience without leaving the Ookayama campus since students in the lab are from 11 different countries. In fact, students greatly improve their English technical research presentation skills and academic writing ability after joining the lab. See below for current research activities in the three lab groups.
Research interests
AI in Education group at the Cross Lab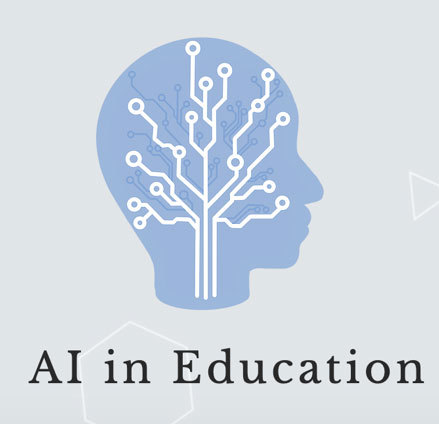 The lab's AI in education engineering research group is committed to the transformation of thinking and learning methods, combining artificial intelligence technology with traditional learning processes to improve learning efficiency supported by a JSPS Kakenhi research grant. Group members also develop novel computer technology to optimize online course quality, provide personalized online learning solutions, develop a chat bot, conduct research on programming education in Japanese elementary schools and undertake research on university students' self-efficacy in Cambodia.
Energy policy research Group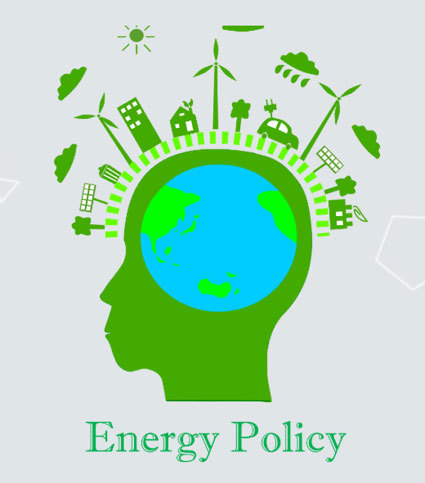 The Energy Policy Research Group strives to explore the production, transportation, distribution, economics, and international trade issues related to energy issues, one of the world's most high-profile and important topics and creatively proposes leading concepts and policy proposals. The group's research involves both macro policies such as international energy cooperation (Japan, Korea, and Mongolia), blue carbon, micro-grids and micro-practical technologies such as reducing household energy consumption.
Biofuels research group
The biofuels research group focuses on the research and development of renewable energy applied technology by making use of waste streams (image below). The research activities specifically involve the production and upgrading of biofuels, the development of recyclable catalysts, and the capture and treatment of new environmental pollutants (marine microplastics). The team has both traditional fixed-bed and fluidized-bed reactors, as well as new experimental devices such as high-pressure reactors or plasma reactors, and necessary analytical instruments to meet experimental and analytical needs.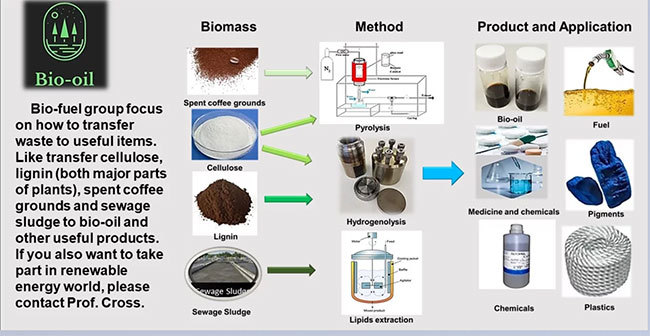 About researcher and lab
From Professor Cross

Prof. Cross has 25 years experience working in the Japanese semiconductor industry developing devices and technology. In the lab, students are encouraged to propose and direct their own novel research project and publish their results. The lab atmosphere supports both American and Japanese working styles and is output driven. Japanese and international students have a great opportunity to learn American English communication skills and logical thinking in the Cross lab.
Last Updated:2020.09.23
 ※ The URL of the laboratory website was updated on April 7, 2021
※ This article has been updated with the latest information on September 23rd, 2020
*Find more about the lab and the latest activities at the lab site

.