In light of the coronavirus, I hope you are all doing well and healthy in these times. Let us continue to be hopeful and supportive of the forces that are battling against the virus.
I am Alvin C.G. Varquez, a newly appointed associate professor of Tokyo Tech in April 2020. In this article, I will introduce a new lab in our department called the "Global Urban Climate Studies Lab" (GUCS).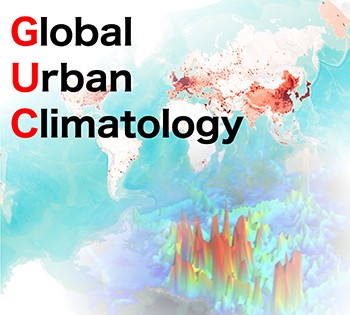 As global society faces more complex and intermingled problems, humanity seeks solutions through scientific advancements that can be achieved through the agglomeration of disciplines and people of multiple backgrounds. Thus, the transdisciplinary nature of our department aims to develop new fields that can contribute to a more sustainable world. GUCS is such a lab that deals with a transdisciplinary field called, "Global Urban Climatology", a field merging methodology of urban climatology and global climate change studies. In hindsight, urban climatology is a transdisciplinary field that deals with the interactions of urban areas, which are social in nature, and climate. Meanwhile, the study of climate change focuses on the global changes in climate and its interaction with life and conditions at the surface. While mainly centered on individual or neighboring cities, urban climate studies are yet to bridge its spatiotemporal gap with global climate studies.
GUCS aims to obtain a uniform understanding of urban climate across all developed and developing cities around the world(up to the scale of global climate change), and to clarify the specific mechanisms behind the formation of any given city's climate. Our research explores technologies that enable us to understand urban climate simultaneously for multiple cities. This includes the utilization of tools in big data processing of satellite imagery and globally-applicable numerical weather prediction. Relevant themes of studies include, but are not limited to, the following:
●

Climate modeling of multiple cities at a global scale

●

Modeling or investigating dynamics of urban or population growth in high-spatial and annual scales

●

Urban heat island investigations(including observations)at a global scale

●

Investigating the potential of remote sensing technologies(e.g. satellite images, machine learning technology)to urban database construction, and development of models automating processes.

●

Global climate modeling to investigate urban and global climate interactions.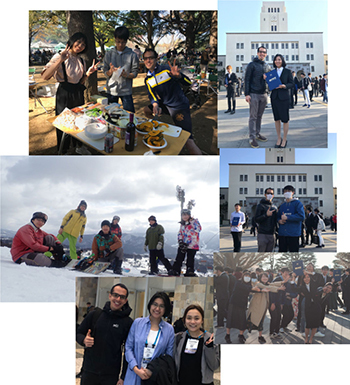 Potential students are welcome to contribute new topics for the advancement of the field. Curious, openminded, and team-minded individuals who are interested in transdisciplinary science and engineering; urbanization; climate change; and geophysical fields of meteorology and climatology are welcome to join our group. I hope that through the research experience in GUCS, students will develop a heart for society and willingness to face the challenges of being at the forefront of science. For recent works, visit the TSE GUCS website:
https://www.tse.ens.titech.ac.jp/~varquez
Web article regarding a recently published work on heat-related mortality in an Asian megacity using tools developed from the concept of "Global Urban Climatology": https://www.tse.ens.titech.ac.jp/~varquez/2020/06/17/on-heat-related-mortality-of-elderly-citizens-in-an-asian-megacity/
About Alvin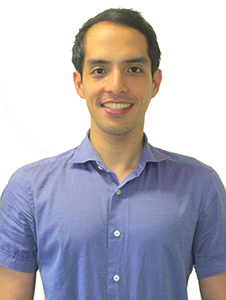 Alvin C.G. Varquez has worked as a post-doctoral researcher for Prof. Manabu Kanda and as lecturer for 5-years in the Global Scientists and Engineers Program (GSEP) of Tokyo Institute of Technology. With a bachelor's degree in Civil Engineering specializing in Hydraulics and Water Resources at De La Salle University-Manila, Alvin pursued further hydrological and urban climate studies during his Masters and Doctoral Degrees at the Department of International Development Engineering of Tokyo Tech under the supervision of Prof. Kanda. After exposing himself to urban climate modeling and analyses, geospatial database constructions, and coupling them with climate change methods, he proposes a new transdisciplinary concept called "Global Urban Climatology", which aims to inspect cities and climate through a global perspective.
Related Sites