The Japan Summer Program in Sustainable Development (JSPSD), a joint program with Georgia Institute of Technology (Georgia Tech), was held at Tokyo Tech from May 29 to August 3, 2017.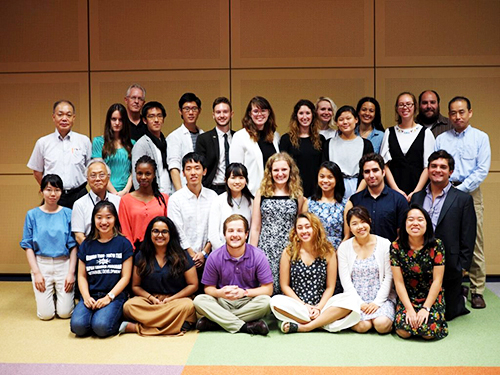 JSPSD was established to provide students of Georgia Tech and Tokyo Tech with the opportunity to learn together while utilizing the strengths of two institutions with distinctive education and management systems. The program allowed students to learn about current urban and community-related sustainability development issues and practices in Japan while being acutely aware of the Sustainable Development Goals adopted globally in 2015. For Tokyo Tech students, the 10-week program was held in the second academic quarter of 2017.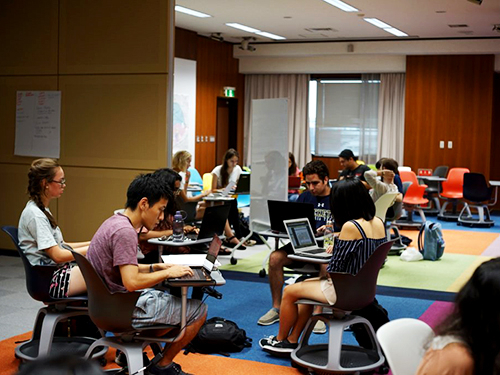 Prior to its implementation, Georgia Tech's Professor Brian Woodall and Tokyo Tech's Associate Professor Naoya Abe spent roughly two years planning and preparing the program. From 2014 to 2016, Woodall made several visits to Tokyo Tech. In November 2015, Abe and Tokyo Tech's Vice President for Education Tetsuya Mizumoto visited Georgia Tech's Vice Provost for International Initiatives Yves S. Berthelot and other faculty members to hold discussions with JSPSD faculty and staff members, and further strengthen ties before the launch of the program.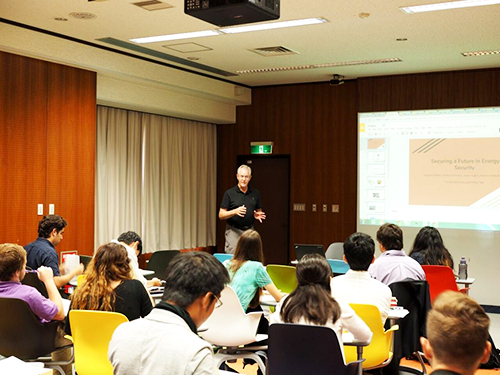 For Georgia Tech students, JSPSD was an Overseas Summer Program. All lectures were delivered in English at Tokyo Tech by Georgia Tech faculty. Program co-creator Woodall was joined in Japan by Dr. Wendy Newstetter, a problem-based learning expert and assistant dean for educational research and innovation at the College of Engineering, Professor Adjo A. Amekudzi-Kennedy from the School of Civil and Environmental Engineering, and Dr. Jennifer Hirsch, director of the Center for Serve-Learn-Sustain. Assisting the team with general support throughout was Vince Pedicino, assistant director for graduate programs at the Sam Nunn School of International Affairs. Although JSPSD was a joint program, students were granted credits by their home institutions.

A major focus of the JSPSD program was to provide students with plenty of local fieldwork experiences. From June 4 to June 10, the students visited Tokyo, Hiroshima, Takamatsu, Teshima, Kyoto, and Ogaki. Throughout the week, students developed friendships through shared accommodation and meals, and Tokyo Tech students had the chance to translate Japanese explanations given at various locations to their Georgia Tech classmates. On June 27, the group also carried out fieldwork at the Setagaya Incineration Plant and Resources Recycling Center.

Groups also surveyed local residents living around the Tokyo Tech Ookayama Campus.
Once again, Tokyo Tech students interpreted the replies to their Georgia Tech counterparts to ensure that all those involved were able to contribute during group work sessions. During reports and presentations about the groups' results, the Georgia Tech students made recommendations on how to make English language material clearer and more effective. In many ways, the activities were a constant stream of teamwork during which members of the groups had to help and rely on one another.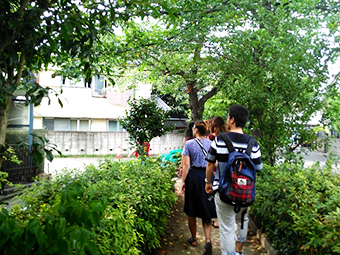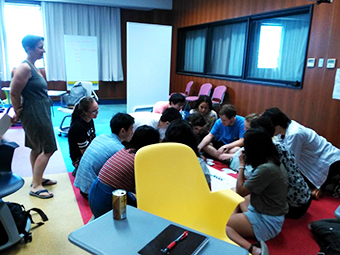 The 10-week program came to a climax on August 3, when each group shared the fruit of their efforts by delivering presentations on the theme of sustainable development. The groups displayed their enthusiasm and support for each other until the very end, holding meetings and confirming work content until just before the final assignment.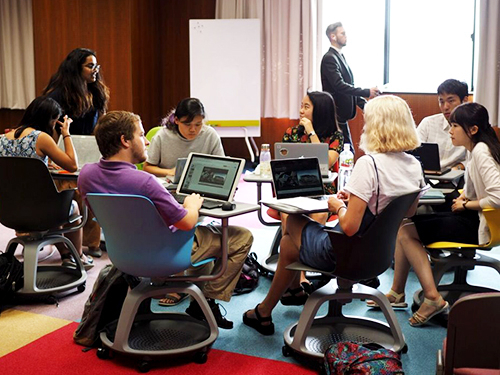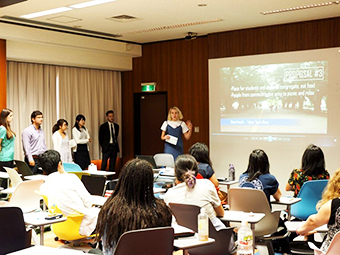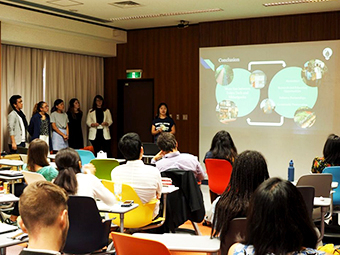 JSPSD was a success! The program created valuable intercultural opportunities for both Tokyo Tech and Georgia Tech students to learn cooperatively about sustainable development in Japan. It was a fruitful, exciting, 10 weeks for all students, faculty, and staff members.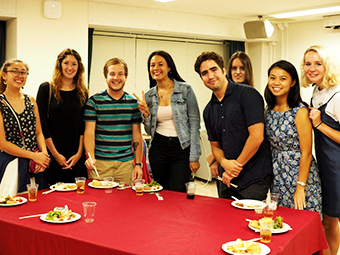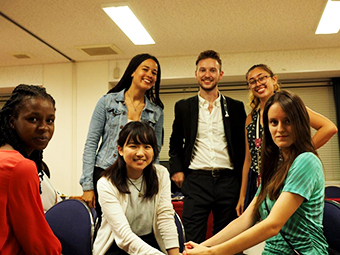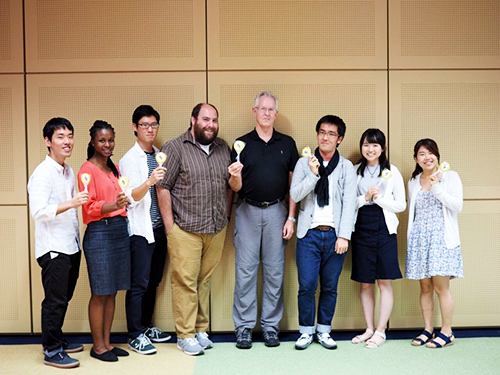 Comments from students
K.K. Tokyo Tech, International Development Engineering student
Through a variety of fieldwork opportunities presented through this program, I was able to explore many Japanese cities from the perspective of sustainability. I learned that each city has its region-specific problems and challenges. Spending one full week in the company of Georgia Tech students showed me that I still have a lot to learn about my own country. Their different way of thinking was invigorating, and it was very interesting to compare and contrast cultures. Also, the fact that we spoke mainly English for the entirety of the week was a refreshing way to "study abroad" while in Japan. In the end, I think the week brought everyone closer together.
M.H. Tokyo Tech, International Development Engineering student
While the program was very helpful in terms of language learning, it also taught me about the different trains of thought my fellow students possessed, the effectiveness of group work, and the importance of helping each other. Even on Saturdays and Sundays we met with the Georgia Tech participants just to have a good time, and it was a great way to improve my English speaking ability. It was great to see their curiosity and thirst for knowledge, and the difference in the way we think and feel. I felt strongly that I still know very little about Japan, despite this being my home.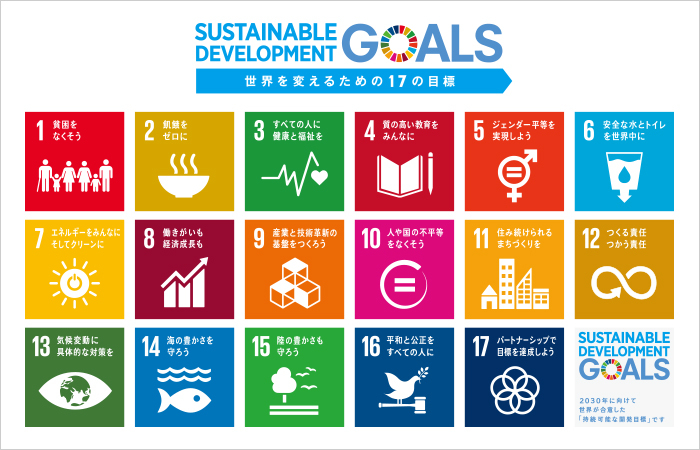 Contact
Associate Professor Naoya Abe
Department of Transdisciplinary Science and Engineering,
School of Environment and Society
Email nabe@ide.titech.ac.jp