International students learn about JLPT in Japanese Section info session
The Japanese Section of Tokyo Tech's Institute for Liberal Arts (ILA) hosted a hybrid orientation session for international students regarding the Japanese-Language Proficiency Test (JLPT)※1 on March 16. A total of 12 international students joined the gathering to learn more about the JLPT, the world's largest Japanese language test, through discussions with faculty members and other students who had previously attempted the exam.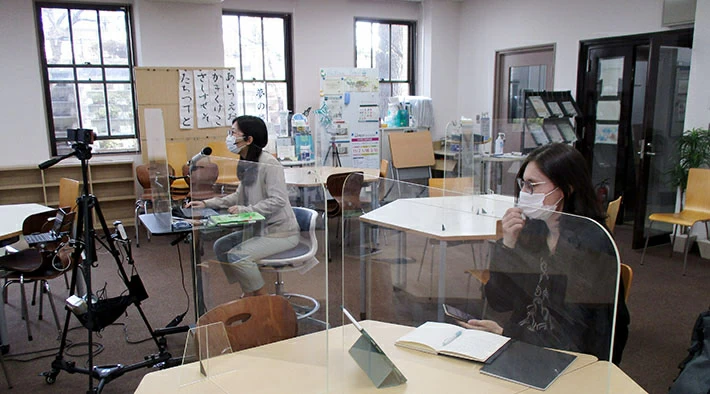 In the first part of the session, moderator and ILA lecturer Mika Ebara provided an overview of the JLPT and introduced recommended test study materials available at the International Student Lounge on Ookayama Campus. Participants also learned about specific test dates, registrations deadlines, and other information from staff and past test takers.

In the second part of the event, participants split into online discussions rooms according to their desired JLPT level to discuss study materials with lecturer and fellow participants. Study recommendations ranged from beginner books with lots of illustrations and explanations to more intense study material with a large number of practice exercises. Participants also spoke freely about Japan, particularly in response to questions from those students who had not been able to travel to Japan yet. Overall, it was another informative session conducted in a warm, friendly atmosphere.

After the event, many students expressed their gratitude to the Japanese Section staff for their constant support and enthusiastic sharing of useful information about the JLPT.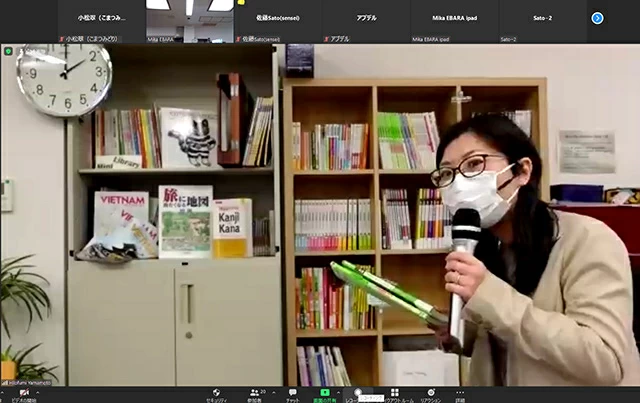 Comments from faculty member
Mika Ebara
Lecturer, Institute for Liberal Arts
This session was held in hybrid format with both in-person and online participants. We were impressed by the participation of this diverse group of students, both those who are planning to come to Japan soon and higher-level students who have taken the JLPT before. We will continue to plan events that support students in Japan and abroad, and encourage them to learn Japanese.
1 Japanese-Language Proficiency Test, JLPT
The Japanese-Language Proficiency Test (JLPT) is offered twice a year by the Japan Foundation and Japan Educational Exchanges and Services. The test measures linguistic competence through listening and reading, including vocabulary and grammar, and has five levels — N1 through N5. N5 is the easiest level, while N1 is the most difficult. Successful examinees earn points for preferential treatment in Japan's immigration procedures, can take Japan's national exams for medical practitioners, and are often viewed favorably by potential employers.