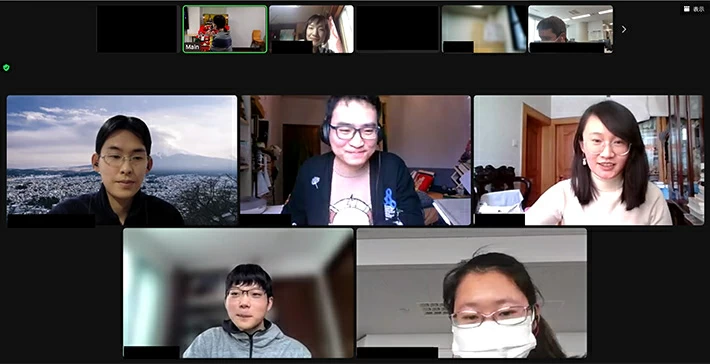 Hinamatsuri 2022 participants
Nihongo Space, a venue within the Japanese Section of the Institute for Liberal Arts (ILA), has been supporting international students in their study of the Japanese language since the second half of academic year 2018. The initiative currently provides language-related lessons and events twice a week, offering international students regular opportunities to engage with both Japanese faculty members and students from Tokyo Tech.

On February 17, Nihongo Space hosted the Hinamatsuri doll festival, an international exchange event involving Japanese culture discussions, games, and group work. A total of 19 international and Japanese students, faculty, and staff participated — some from Ookayama Campus, others from the comfort of their own homes.

This year's event kicked off with an explanation of the origins of hinamatsuri by the Japanese language instructors, who were equipped with handmade illustrations to support their talks. Participants then answered a mini-quiz before learning more about the traditional Japanese festival through doll performances arranged by the ILA instructors.

After this, participants formed small groups to create online collages and a drag-and-drop hinamatsuri stand. Within the groups, participants also introduced themselves in Japanese while enjoying the relaxed atmosphere. For each collage, participants brought in photos and images related to spring, the new semester, and future aspirations. They also introduced places they would like to visit post-COVID-19, shared photos of their families, and spoke about things they would like to experience once they arrive in Japan.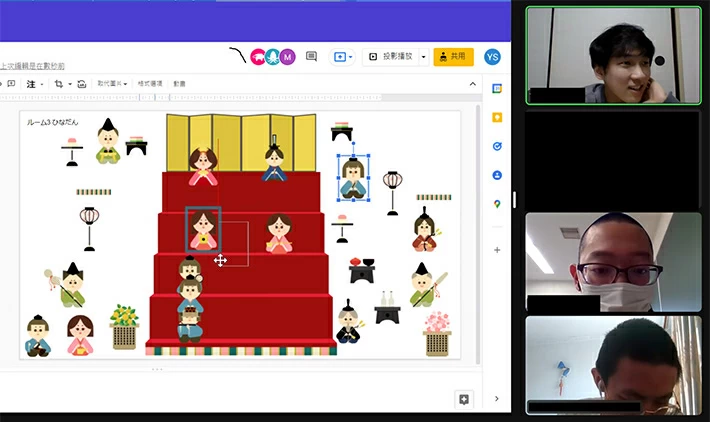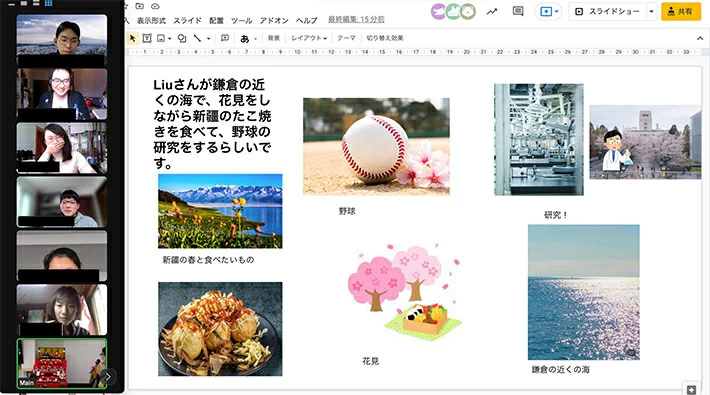 Once again, the post-event survey revealed plenty of positive feedback. Some participants were impressed by the variety of online activities, while others said the dolls of the event brought them back to their childhood. "This activity was just great. Events like this are particularly enjoyable for international students like me who are unable to physically go to Japan," one participant commented.
Comments from Nihongo Space faculty member
Reiko Sato
Associate Professor, Institute for Liberal Arts
Like last year, the 2022 doll festival was held online. This culture and exchange event was broadcast live to students around the world from the International Student Lounge on Ookayama Campus. Together with language partners from the Nihongo Space, participants created a doll arrangement online, and formed a collage of photos while discussing openly their thoughts and feelings regarding current university life. As a language teacher, I was impressed to see so many students conversing in Japanese. Some of the international students started studying the language just four months ago, and many of them were able to express their thoughts clearly. Hearing this was indeed a pleasure.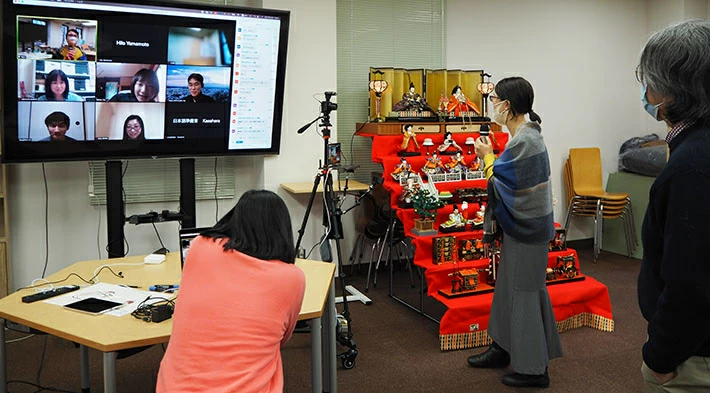 ILA faculty facilitating online doll festival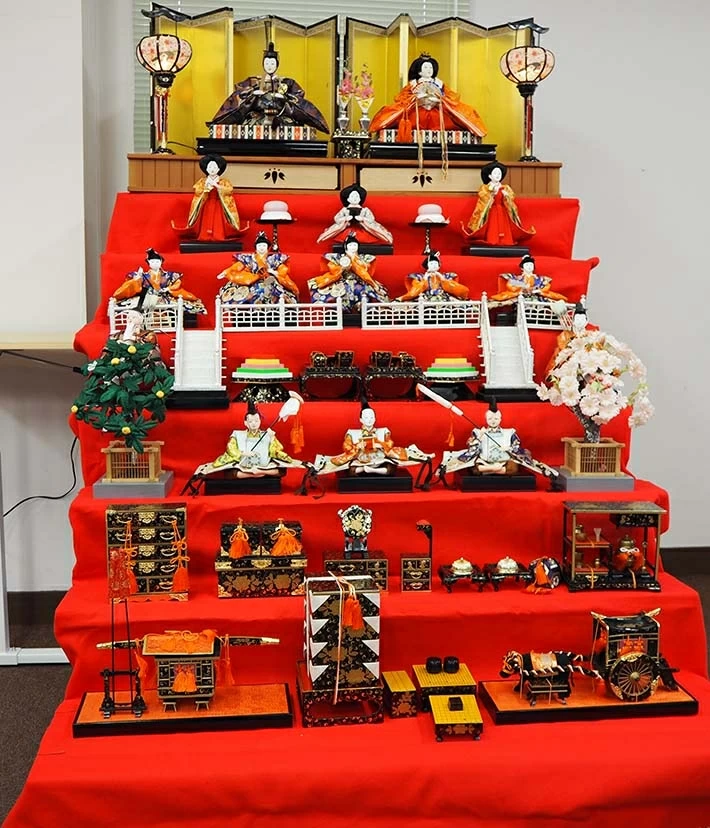 Doll stand at International Student Lounge