On May 18, the Japanese Section at Tokyo Tech's Institute for Liberal Arts (ILA) hosted the Manga and Illustration Festival at the International Student Lounge on Ookayama Campus, offering international students an opportunity to learn about Japanese language and culture through the lens of comics and graphic novels.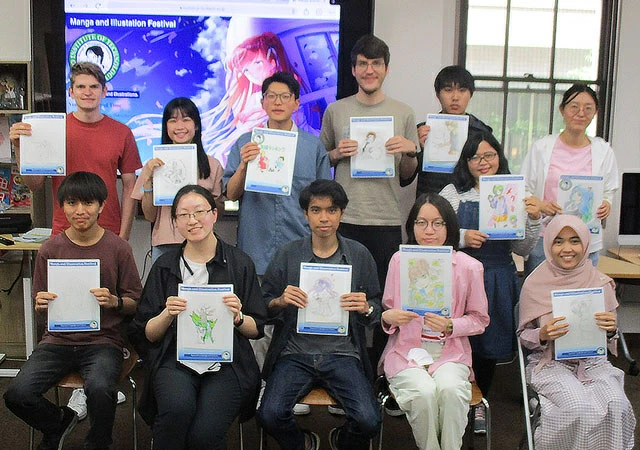 Manga have become a truly global phenomenon. They are published in numerous countries and regions in a gamut of languages, and heavily influence animated films, movies, and video games. The worldwide expansion of this distinctly Japanese culture means that many people now develop an interest in and visit Japan because of their encounters with manga elsewhere in the world.
With their unique illustrations and storylines, manga can also be utilized as a tool to learn natural Japanese expressions in an enjoyable way. Kanji — borrowed or adapted traditional Chinese characters — are often accompanied by furigana, simpler Japanese syllabic characters indicating pronunciation, which makes reading easier and can help learners improve their knowledge of kanji.
Tokyo Tech's International Student Lounge has a broad collection of manga which is used to teach Japanese language and culture. The assortment includes world-famous manga such as One Piece and Slam Dunk, and other works that focus on Japanese cuisine and other cultural aspects. Until now, however, international students have shown minimal interest in the manga available on campus. The Manga and Illustration Festival, the first of its kind, was held to trigger interest in this aspect of Japanese culture.
The event, which was moderated by Professor Hilofumi Yamamoto from ILA's Japanese Section, attracted 15 student participants. To begin with, ILA lecturer Mika Ebara gave a brief introduction of the manga available in the International Student Lounge.
After this, international exchange student Daniel Hu from the Department of Social and Human Sciences conducted a seminar on digital illustration creation, explaining how to create art using a digitizer.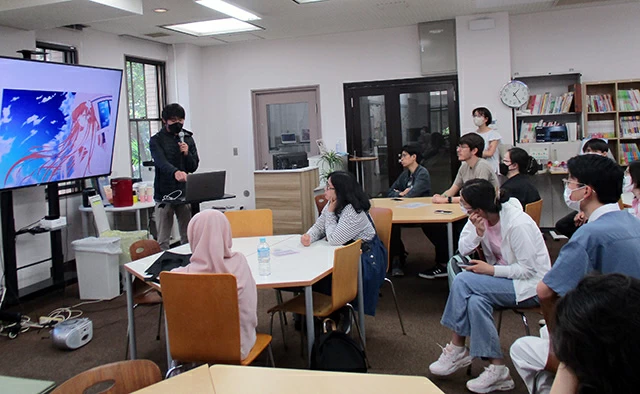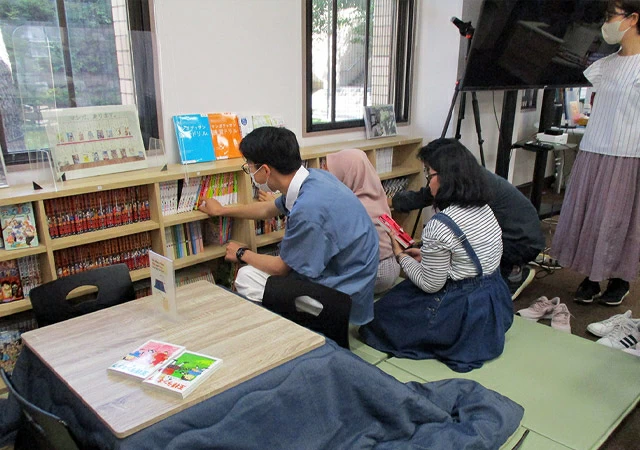 Participants then selected their favorite manga cover from those available in the lounge, and used them to create their own illustrations following the examples given during the event. They traced, sketched freely, and finished by coloring in their creations with color pencils. Many forgot about the coffee and chocolates on offer as they focused firmly on their work.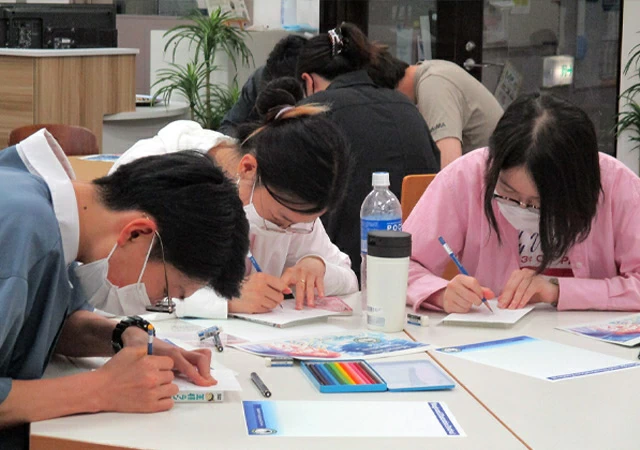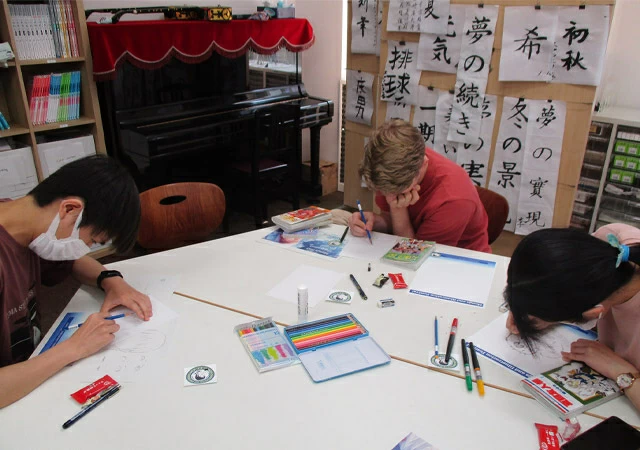 At the end of the session, the participants eternalized their creations — all vivid and unique — in a group photo. Many were surprised by the hidden talents that had been uncovered.

This event was held to offer students a relaxing break from their research and an opportunity to become familiar with manga. The Japanese Section will continue to support Tokyo Tech's international students through similar events in the future.