International students taking the Institute for Liberal Arts' Intensive Japanese Course and Basic Japanese classes held final poster presentations at Hisao & Hiroko Taki Plaza on February 2, speaking to an audience of local elementary school children, language instructors, and students and staff involved in international student support about various topics.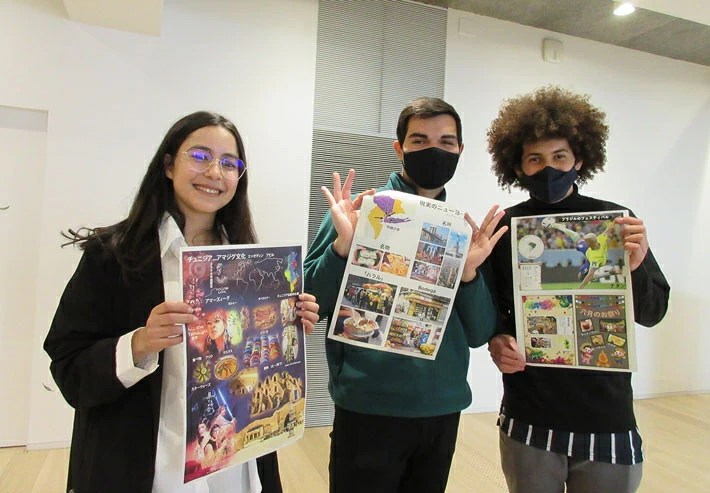 The presenters included two government-funded research students and a master's student who had studied Japanese five days a week for four months, and six Global Scientists and Engineering Program students who had studied Japanese language and culture two days a week for the past year. The students shared introductions of their hometowns, their rich experiences in Japan, and even an explanation of a game developed by a student during her time as a high school student.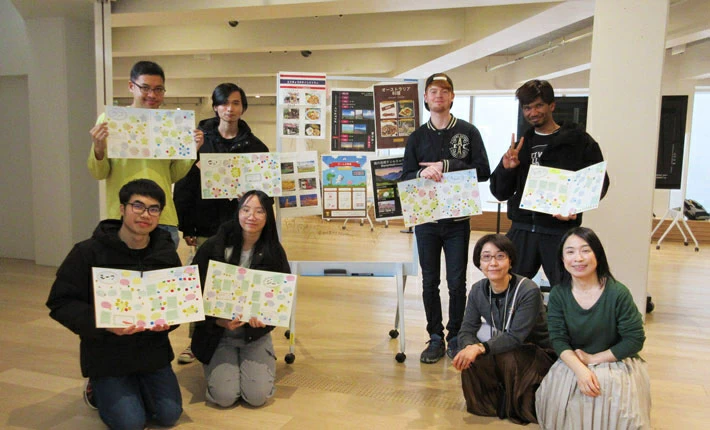 This academic year, approximately 100 fifth- and sixth-graders from Senzokuike Elementary School near Ookayama Campus joined the event. They asked various questions during the presentations, providing the international students with additional challenges throughout their talks. The Tokyo Tech students had visited the elementary school in late 2022 to listen to the elementary school students' presentations in English, so this Tokyo Tech event completed a fruitful period of mutual language and culture-related exchange.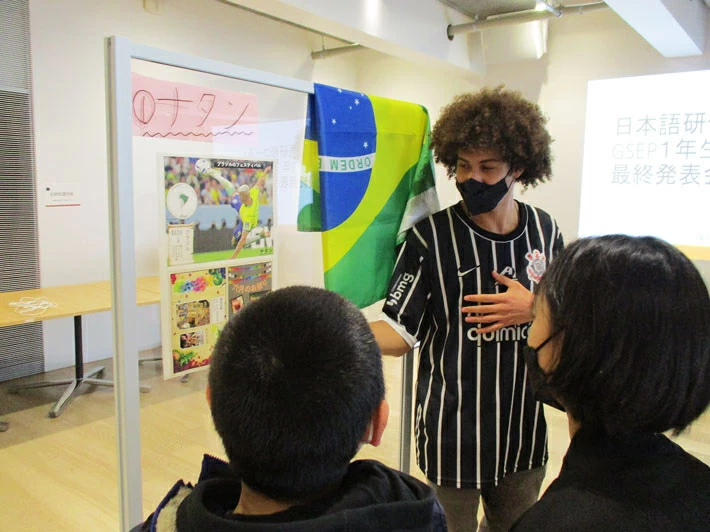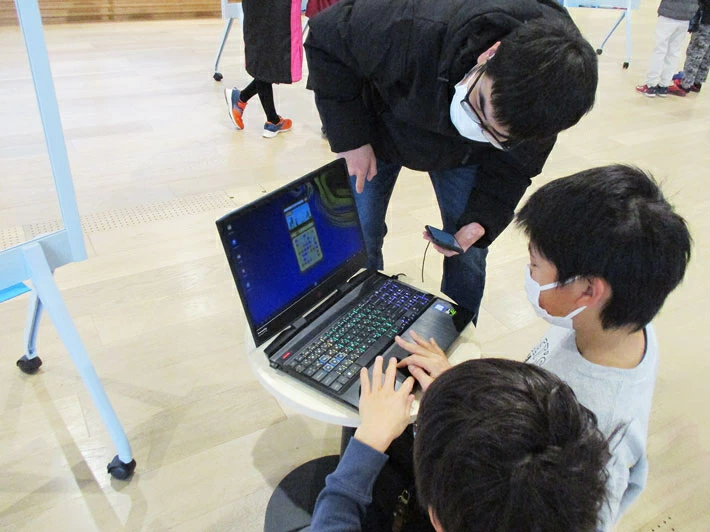 Tokyo Tech's Intensive Japanese Courses
Tokyo Tech's Intensive Japanese Courses, held twice a year, are aimed mainly at Japanese government-sponsored international students looking to progress to graduate-level studies. Other students are also invited to join if capacity allows.

These courses aim to develop Japanese proficiency among beginner-level students who have just arrived in Japan. By the end of the course, each international student will have acquired sufficient language skills to make an oral presentation in basic Japanese. ILA's Japanese Section functions as "a hub for meeting and learning" for students from different cultural backgrounds, and a safe place where international students can exchange information about life in Japan.

The courses also provide opportunities to come into contact with Japanese culture. Students can learn about the city of Kamakura through online tours offered by local volunteers, enhance their knowledge about natural disasters and first aid at the Life Safety Learning Center in Tokyo's Ikebukuro district, visit the Tokyo National Museum, and conduct exchanges with elementary school students at Senzokuike Elementary School.
Comments from Japanese Intensive Course coordinator
Midori Komatsu Lecturer
At this session, students from Brazil, India, the Philippines, Thailand, Tunisia, the U.S., and the U.K. gave final presentations. As with the previous group of students, we prepared colored papers and stickers that the audience members used to share their heartfelt comments with the presenters. These messages not only provided useful feedback to the Tokyo Tech students, but also served as wonderful gifts that the students could take home after their hard work.