Fourteen international students representing 12 nationalities completed their Institute for Liberal Arts' Intensive Japanese Course with poster presentations held at Hisao & Hiroko Taki Plaza on July 12.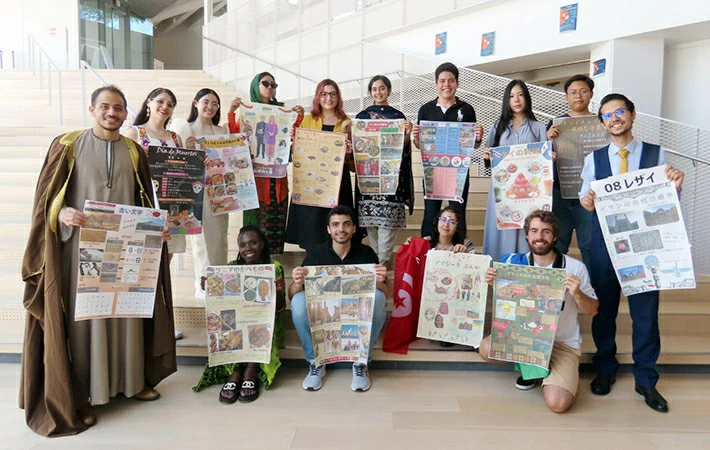 The presenters, who had spent the past four months studying Japanese language and culture five days a week, showcased their progress with informative presentations on various topics. Some spoke about their hometowns, while others offered comparisons between Japanese culture and customs in their home countries and regions. One student had prepared a computer that allowed audience members to play a traditional Indonesian musical instrument virtually. Another presenter volunteered to write people's names in Arabic script and give them to their owners as gifts.

Making up the audience were Vice President for Teaching and Learning Manabu Kanda, supervising faculty members, fellow lab members, past Intensive Japanese Course students, language instructors, and students and staff involved in international student support. Fifth and sixth graders from Senzokuike Elementary School, their teachers, and members of the Kanagawa Systematized Goodwill Guide Club who guided Tokyo Tech's international students on a recent outing to Kamakura were also at the event.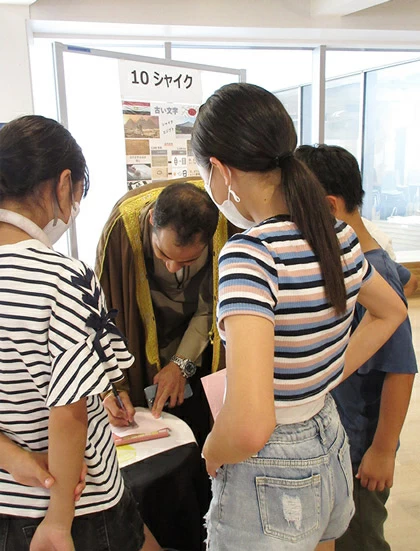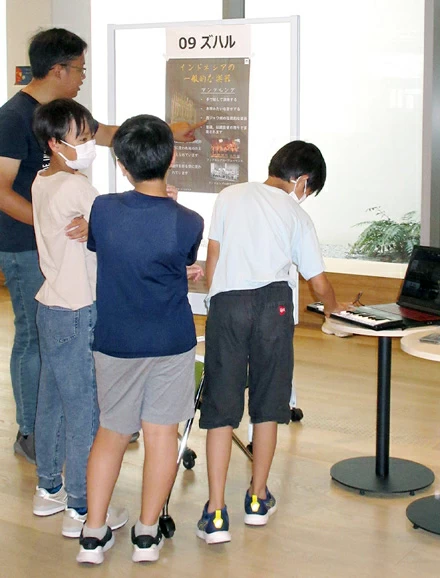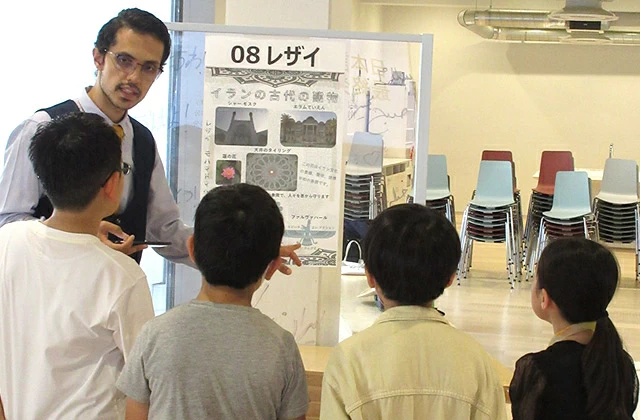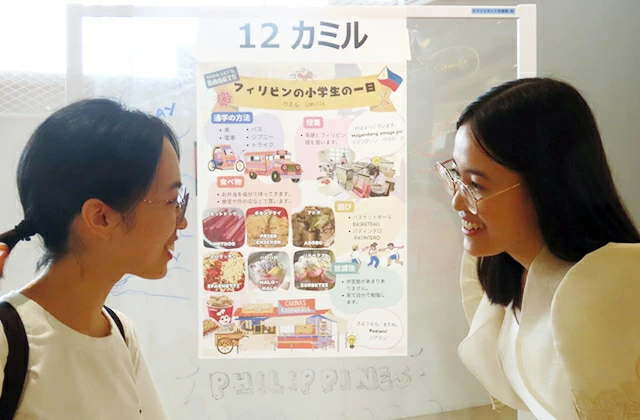 Comments from Japanese Intensive Course coordinator
Midori Komatsu
Lecturer, Institute for Liberal Arts
At this event, 14 international students from Indonesia, Egypt, Iran, Kenya, Thailand, Tunisia, Türkiye, Panama, Bangladesh, the Philippines, Brazil, and Mexico gave final presentations. It was a challenge to present in Japanese only four months after the start of the Intensive Japanese Course, but after sufficient preparations and rehearsals, all the international students gave their presentations with confidence. The elementary school students who participated also commented that they had fun throughout the day.
Tokyo Tech's Intensive Japanese Courses
Tokyo Tech's Intensive Japanese Courses, held twice a year, are aimed mainly at Japanese government-sponsored international students looking to progress to graduate-level studies. Other students are also invited to join if capacity allows.

These courses aim to develop Japanese proficiency among beginner-level students who have just arrived in Japan. By the end of the course, each international student will have acquired sufficient language skills to make an oral presentation in basic Japanese. ILA's Japanese Section functions as "a hub for meeting and learning" for students from different cultural backgrounds, and a safe place where international students can exchange information about life in Japan.

Encounters with Japanese culture are important components of the courses. International students visit places such as Kamakura and the Todoroki Valley in Tokyo's Setagaya City, and join events where they can experience calligraphy, Japanese tea ceremony, and other traditional activities. Intensive Japanese Course students also conduct active exchanges with elementary school students in Tokyo's Ota City.