Four Tokyo Tech researchers receive 2019 Suematsu Digital Technology Award
Four Tokyo Tech young researchers were awarded the 2019 Suematsu Digital Technology Award and a ceremony was held on September 5.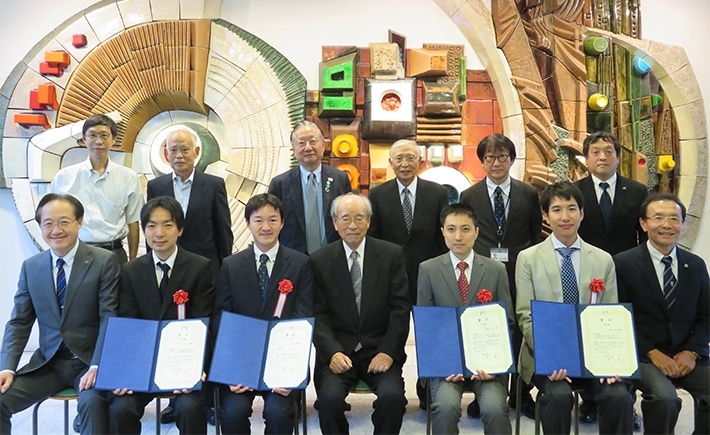 The Suematsu Digital Technology Award was created last year to provide a broad range of support for young researchers and their work in areas such as computers, robotics, networks, and the application of digital technology.
Four researchers were selected as award recipients this year.
2019 Suematsu Award "Fundamentals and Developments of Digital Technology" Recipients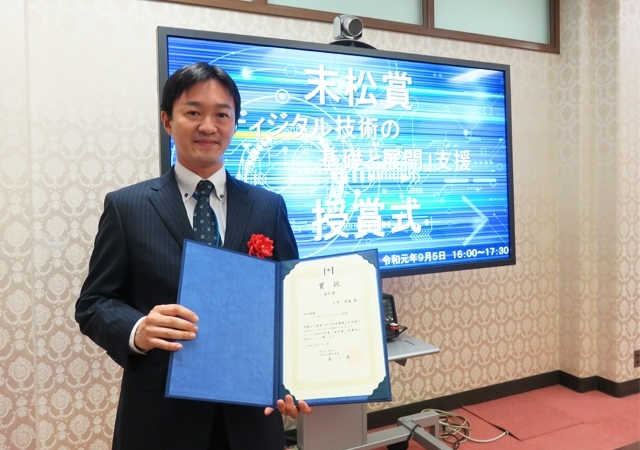 Assistant Professor Hiroyoshi OHTSU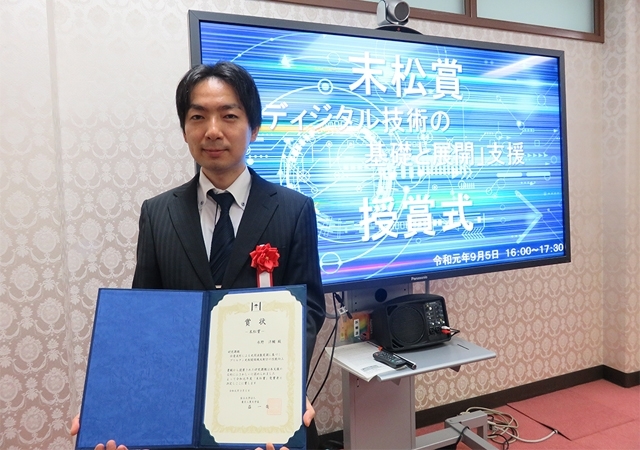 Assistant Professor Yosuke MIZUNO
After receiving an award certificate from President Kazuya Masu at the ceremony, the researchers gave presentations on their respective research topics. This was followed by questions and answers, and words of encouragement from Former President and Honorary Professor Suematsu and other attendees.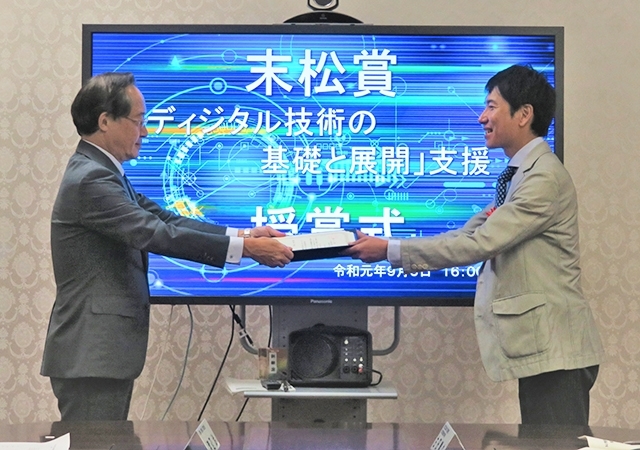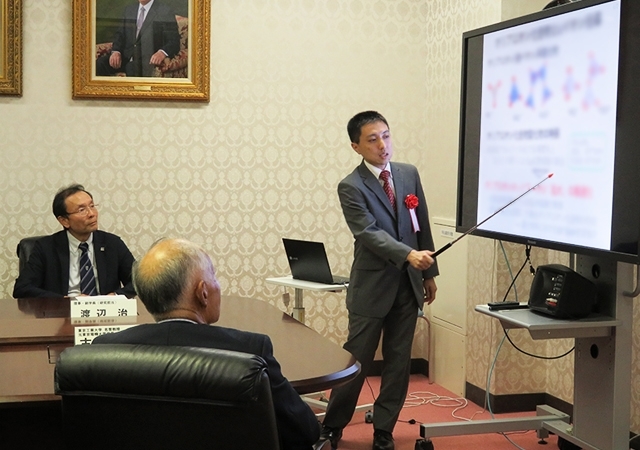 Background to the award
Former Tokyo Tech President and Honorary Professor Yasuharu Suematsu was awarded the Japan Prize

in 2014 for his contributions to the development of high-capacity, long-distance optical fiber communications through his research at the Institute, particularly his groundbreaking research related to dynamic single-mode lasers. He donated a portion of the prize money to Tokyo Tech in hopes of encouraging young scientists and engineers to pursue research in diverse fields, develop new technology systems, and delve into the unexplored domains of science.
Suematsu hopes to create a rising tide of activities that will reveal the now-hidden shape of the future. The Tokyo Institute of Technology Fund created the Suematsu Fund to promote research in line with Suematsu's wishes. President and Representative Director Hisao Taki of Gurunavi Inc., a Tokyo Tech alumnus and supporter of the Tokyo Institute of Technology Fund since its inception, also donated a significant additional sum, making the creation of this award possible.

Tokyo Institute of Technology iGEM is supported by Tokyo Tech Fund
Giving to Tokyo Tech