Teach and research the core areas of fundamental technologies,
such as energy technology, electronics, and communications technology, which form the foundation of our increasingly diverse and sophisticated modern society
Students at our department acquire basic academic abilities and practical skills in the field of electrical and electronic engineering. A wide area, which includes large scale generation and control of electric power, radio wave communication systems, data transmission and processing, circuits and signal processing that form the basis of computers, integrated circuits, and electronic devices, is covered. We educate students with the aim of cultivating pioneering researchers, leading engineers, and educators with a broad perspective, creativity, and originality. Students who have studied at our department will be capable of building on their solid basic academic abilities and applying the skills they have acquired to adapt to the rapidly changing and growing world of electrical and electronics engineering. We also strive to educate students who can have a successful career in places such as government and consulting agencies.
Message from the Department Chair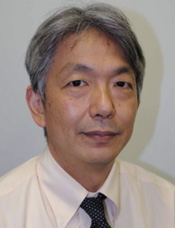 In today's society, many devices are powered by electricity and controlled by electronics, and computers and other forms of communications are essential. Physically supporting these systems are technologies in the electrical and electronic fields. For a systematic study of these fields, we have prepared a curriculum that covers a wide range of areas from electronic materials and devices to systems. In addition, we can learn more practically through simulators and experiments such as integrated circuit fabrication, FPGA implementation, and equipment control.
Yasuyuki Miyamoto