Teach and research the core areas of fundamental technologies,
such as energy technology, electronics, and communications technology, which form the foundation of our increasingly diverse and sophisticated modern society
Students at our department acquire basic academic abilities and practical skills in the field of electrical and electronic engineering. A wide area, which includes large scale generation and control of electric power, radio wave communication systems, data transmission and processing, circuits and signal processing that form the basis of computers, integrated circuits, and electronic devices, is covered. We educate students with the aim of cultivating pioneering researchers, leading engineers, and educators with a broad perspective, creativity, and originality. Students who have studied at our department will be capable of building on their solid basic academic abilities and applying the skills they have acquired to adapt to the rapidly changing and growing world of electrical and electronics engineering. We also strive to educate students who can have a successful career in places such as government and consulting agencies.
Message from the Department Chair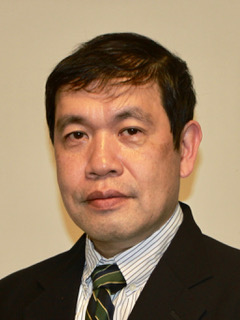 Electrical and electronic engineering contributes to society in a wide range of fields. Many faculty members belong to our department, which covers a wide range of fields. Specialized fields are becoming increasingly fragmented, more complex, and interrelated. Sometimes, unexpected fusions with other fields arise. Future engineers and scientists, therefore, need a broad perspective and deep insight, and we aim to produce human resources who can respond to these needs. We also play a role as a world-class research center where knowledge is explored, and new technologies are pioneered on a daily basis.
Kotaro Kajikawa