Godiva Managing Director Chouchan speaks on business and the way of the bow
Godiva Japan Inc. Managing Director Jerome Chouchan visited Tokyo Tech on December 7 to speak to international exchange students taking Japanese language and culture courses provided by the Institute for Liberal Arts (ILA).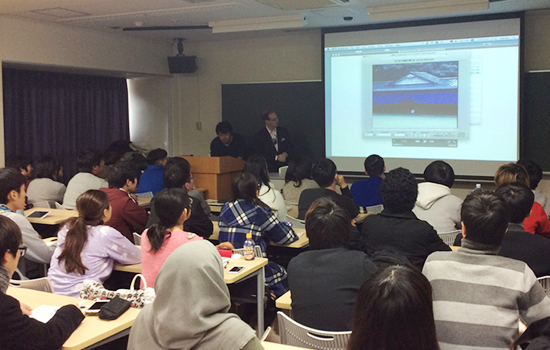 Chouchan, a Frenchman who is known to apply the wisdom of kyudo — the ancient Japanese art of archery — to commerce, doubled the sales of Godiva Japan in just five years. With his remarkable success in the business world and deep understanding of Japan, Chouchan's talk was of great interest particularly to international students currently studying the language and culture.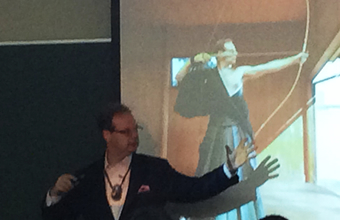 Speaking in fluent Japanese, the business leader shared the central concepts in his book "Target," a study of the similarities between kyudo and business methods and approaches. With the help of archery videos, metaphors, and demonstrations, teachings from Asian texts, and a Godiva commercial, Chouchan seized and retained the attention of the audience throughout the lecture.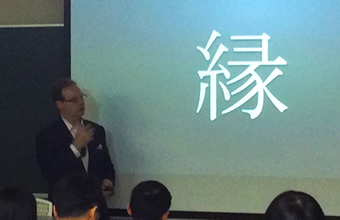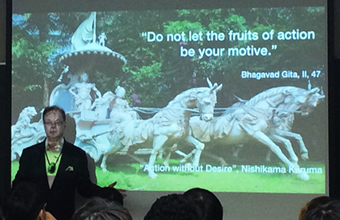 "Never think only about achieving your goal. Instead, aim to complete each single step correctly and accurately. Do this and your ultimate goal will be achieved," Chouchan concluded. The managing director then answered a variety of questions from the audience.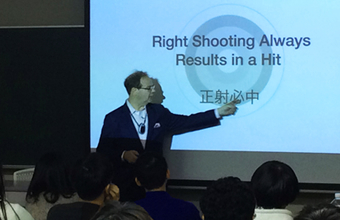 After a message of appreciation from ILA Dean Noriyuki Ueda, Chouchan agreed to visit Tokyo Tech in the future to provide students with more inspiring talks. The day ended with a photo and book signing session, followed by coffee and delicious chocolate provided by Godiva.