Various student initiatives have emerged from the Institute's 2016 education reforms and the Tokyo Tech Visionary Project, a compulsory course for all of the Institute's 1st-year students.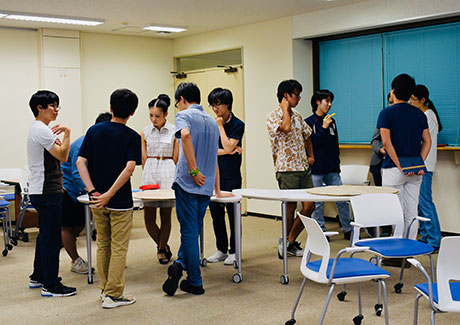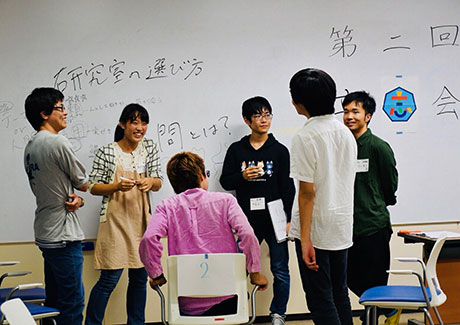 The seeds of the Student Project were sown when students and faculty joined forces before the establishment of the Institute for Liberal Arts (ILA) in 2016 to brainstorm how liberal arts education could be enhanced at Tokyo Tech. Since then, the Student Project has become part of the framework at ILA. Today, participants in the Tokyo Tech Visionary Project are asked to create their own unique project after they have attended a series of lectures by ILA faculty members. Proposals for these projects are examined and approved by faculty before they fully commence.
Many approved projects are spinoffs of the actual Tokyo Tech Visionary Project itself, allowing students to further experience a process of achievement based on a personal vision or acknowledgement of a particularly problem. Projects aim to deepen open, spontaneous learning and community building while transcending borders associated with fields of specialization, level of study, or extracurricular activities. To date, ten student projects have been initiated since academic year 2016, one of which is the Visionary Team.
Tokyo Tech Visionary Team — a student project in facilitation
The Tokyo Tech Visionary Team was established by volunteer students in July 2018. It aims to provide a forum where students at all levels specializing in various fields can openly discuss and share their ideas. Thinking out of the box is encouraged. In the long term, the project also aims to facilitate collaborations through which these unique ideas can be brought to fruition. The Team organizes various events dedicated to open discussion, ideation, or idea realization as needed. It also provides an environment where members learn various skills such as project management and facilitation methods, which contribute to fulfilling requirements for the Student Project as prescribed by ILA. As of October 2018, the Visionary Team included eight bachelor-level students, three master's students, and 30 other participants who join the team when time permits.
Comments from Visionary Team rep Haruka Kiyohara, 4th Academic Group
The Visionary Team wants to create something new and exciting. Our aim is to stimulate each other through open, lively discussions between participants from various academic fields and levels, and to generate real impact in society. We plan various events with this goal in mind. Past gatherings have resulted in the sharing of opinions by participants ranging from 1st-year bachelor-level to doctoral students, all with diverse backgrounds. We look forward to welcoming new participants who want to join us!
Haruka Kiyohara, a 1st-year student in the 4th Academic Group, is excited about expanding her knowledge through gatherings held by the Visionary Team. Her current interests include psychology and monotsukuri design courses, where she builds self-propelling pop-pop boats.