Nihongo Space offers international students Japanese language support
Nihongo Space, a venue within the Japanese Section of the Institute for Liberal Arts (ILA), has been supporting international students in their study of the Japanese language since the second half of AY2018. The initiative began with support offered by faculty and staff members only, but since AY2019, language partners ― volunteer Tokyo Tech students interested in language and international exchange ― have also joined to practice Japanese conversation, offer tutoring in written Japanese, and give advice on how to study the language.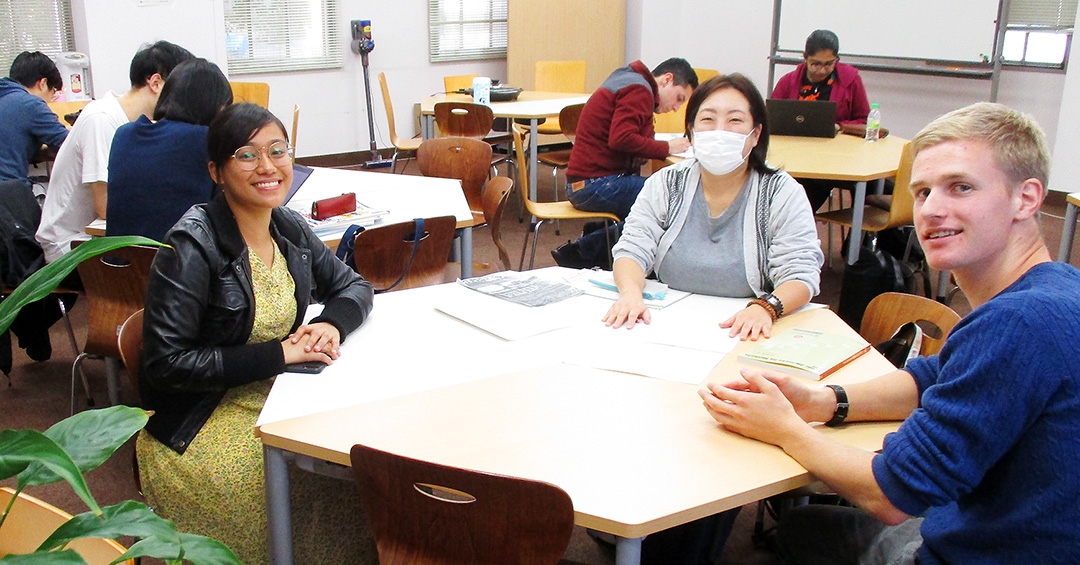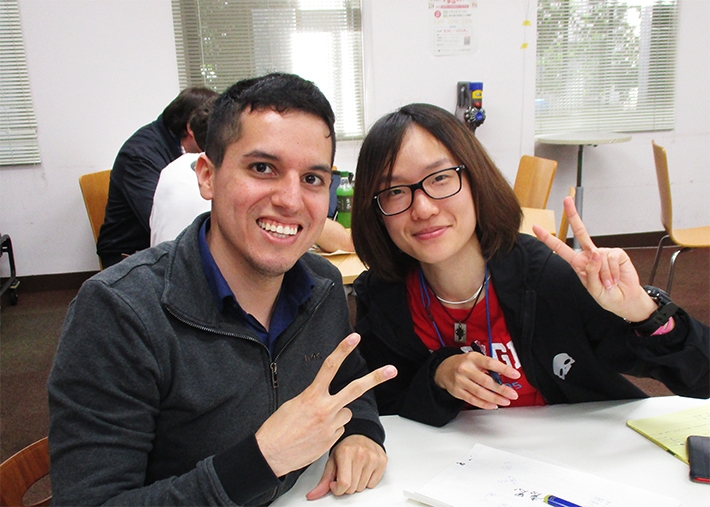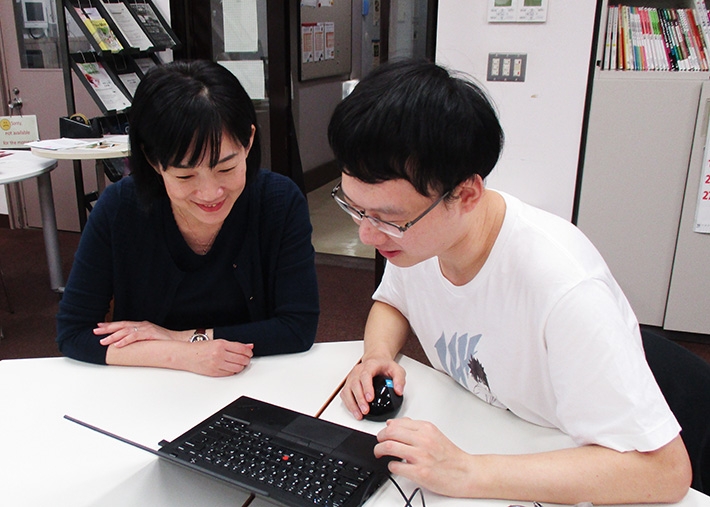 Comments from language partners
●

Minako Kudo

2nd year master's student, Social and Human Sciences

I have experience teaching Japanese in Thailand and the US, and I am very interested in international exchange and study abroad. At first, I was surprised by how many international students from around the world are studying at Tokyo Tech. I really enjoy interacting and getting to know these students. At Nihongo Space, people often ask questions about Japanese culture that even we don't have the answers to, so it is great fun to search for these answers together!
●

Tymoor Hamdokh

1st-year master's student, Social and Human Sciences

In my country, Jordan, I used to work as a Japanese language teacher, so I was glad to be able to return to the Japanese language education scene. The nicest thing about the Japanese language space is that I get to learn a lot about the countries and cultures of other foreign students, and this has been a valuable chance to expand my knowledge and horizons. If you would like to casually chat in Japanese or to further deepen your knowledge of the language, please don't hesitate to visit us at the Japanese language space.
●

Reina Yonekura

3rd year, Mathematics

I am mainly in charge of Japanese conversation practice. The students learning Japanese here have varying levels of ability, but they all try to use as many expressions as possible. During the conversations, we often talk about the culture and food in each person's homeland, and I learn many things that are not mentioned in books or TV. Therefore, it is not just the international students who are learning. I learn new things at Nihongo Space every time I come here!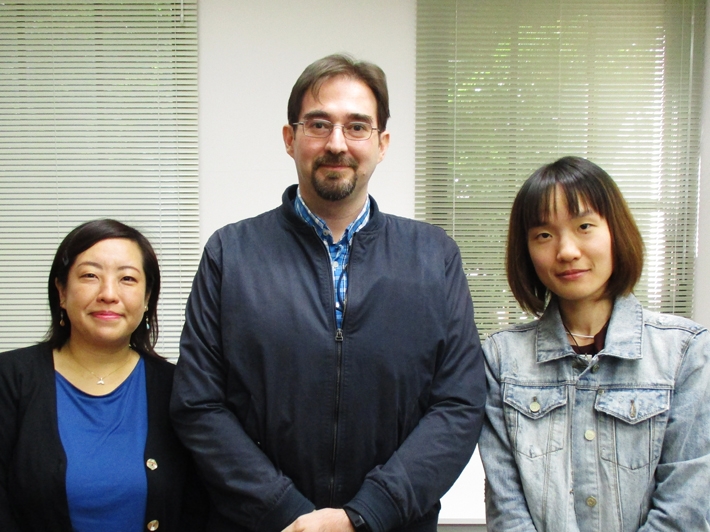 Comments from international students utilizing Nihongo Space
I am not yet confident about using Japanese in daily life, so it is great to have a place to practice and enjoy myself.
This is a great opportunity to practice speaking Japanese. I can understand the tutors well as they adjust their speech according to the student's level.
The tutors' explanations are easy to understand. I want to go more often if the opening days and hours increase.
In addition to the language partners, there are also professors who specialize in the language, so I feel very at ease.
I take a Japanese class once a week and try to study independently, but that is very time-consuming. Having local students and professors available at Nihongo Space makes it a very effective way to learn.
Comments from organizing faculty and staff members
●

Associate Professor Reiko Sato

●

Associate Professor Junko Morita

●

Institute for Liberal Arts Lecturer Midori Komatsu

●

Lecturer and language partner Fumie Wakamatsu

●

Staff member Yukiko Nohara, International Student Exchange Division

Nihongo Space was launched initially to respond to the questions and queries of the increasingly many international students at Tokyo Tech. As the number of users gradually increased, we invited student language partners to join us in supporting the diverse needs of each individual. International students can now hold casual conversations with other Tokyo Tech students, ask faculty members specific questions regarding usage and study methods, or make other language-related requests. It is great to see the smiles and hear the bubbly conversation that characterize Nihongo Space. The Japanese Section is eager to continue international exchange activities that clearly benefit international and local students alike.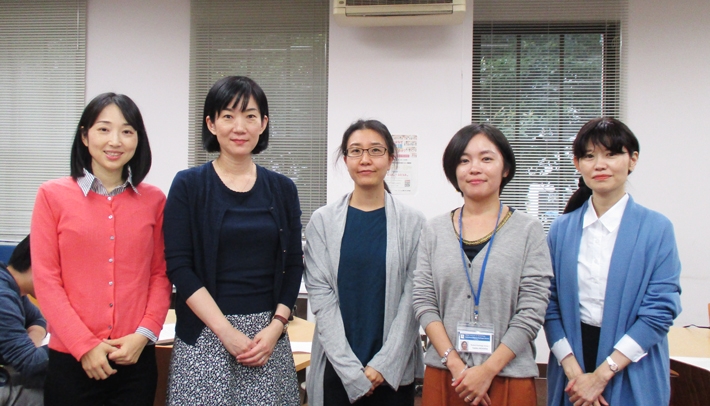 Nihongo Space operates every Wednesday and Thursday from 12:30 p.m. to 2 p.m. in the International Student Lounge in West Building 1, with the exception of examination periods and New Year holidays.
Look out for updates on the Mail News for International Students of Tokyo Tech.