The Institute of Electrical and Electronics Engineering (IEEE) has announced Professor Akira Chiba as the recipient of the 2020 IEEE Nikola Tesla Award, one of the IEEE Technical Field Awards. The citation is "for contribution to bearingless and reluctance motors. "
The IEEE is one of the largest technical non-profit organizations and is the most prestigious, with 430 thousand members in electrical, electronics and computer engineering. IEEE provides the Technical Field Awards in 32 fields every year. Most of the field awards are named after a famous person in the field. Nikola Tesla invented the AC power transmission system and induction motors in the age of Thomas Edison. The tesla, a unit for flux density, is named after him. The IEEE selects persons who have made outstanding contributions to electric power consumption and generation for the Nikola Tesla Award. It is a long-running IEEE Technical Field Award, with 44 individual recipients since its inception in 1976.
Many IEEE Technical Field Award recipients have ties to Tokyo Tech. Former Presidents Suematsu and Iga, Specially Appointed Professor Akagi, and Emeritus Professors Fukao, Furui, and Iwai received awards in 1986, 2003, 2008, 2009, 2010, and 2015, respectively. Chiba is the third to be selected in his 50's joining Suematsu and Akagi. Other notable Japanese persons who have received IEEE Technical Field Awards include, Dr. Esaki, Dr. Akasaki, Dr. Nakamura, all Nobel award recipients,in 1961 and 1998.
Comments from Akira Chiba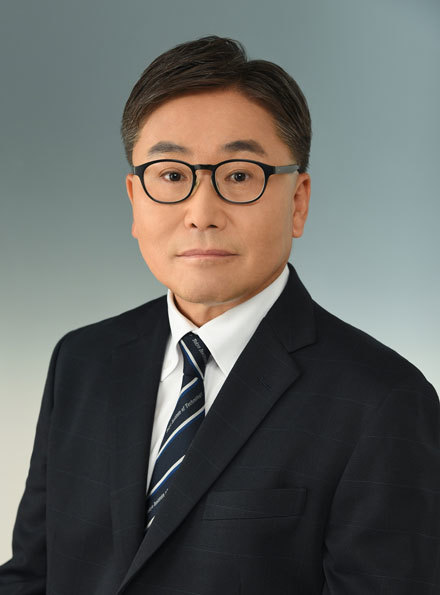 The "bearingless motor" is a magnetically suspended motor. This motor was invented while I was a Ph.D. student in Tokyo Tech. Since 1989, continuous research has been supported by grants from the Ministry of Education. It is well-known that electric motors generate rotational torque, but radial attractive forces are generated between a rotor and a stator. The radial forces are not very effectively used. By taking advantage of the radial forces, the motor rotor can be magnetically supported without mechanical contact. In the early days, people just commented that it was a unique motor, but these days, many international researchers are studying it. Bearingless motors have been applied for use in pumps in the semiconductor and liquid crystal display fabrication process.
As for reluctance motors, switched reluctance motors and generators are designed and tested to verify the fact that performance such as torque density, efficiency, and operation area of leading permanent magnet motors in automotive applications can be realized without rare-earth permanent magnets. These motors are called"rare-earth-free-motors."
I would like to give special thanks to Emeritus Professor Fukao at Tokyo Tech and Professor Rahman at Memorial University of Newfoundland in Canada. I thank Professor Akagi for letting me know about IEEE fellowship and Technical Field Awards. I would like to thank all colleagues and students who engaged in the research with me. I was hoping I could become a recipient close to retirement, but it is a surprise to be come one in my 50's. I would like to continue working on innovative motor projects.