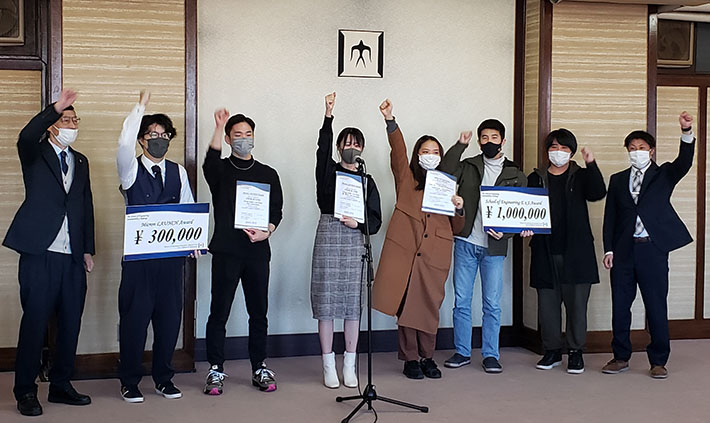 The Kumoabi × Plasma group, led by 2nd-year Electrical and Electronic Engineering

master's student Qing Shanshan, have won the inaugural E×S Challenge. The group collected the School of Engineering E×S Award and their JPY1 million development fund, supported by the Tokyo Tech Fund, after winning the LAUNCH contest — the final round of the challenge — on December 11, 2022. Their award-winning idea aims to commercialize a completely new system that dramatically reduces the amount of water used in daily showering by combining two technologies — ultrasound and plasma.
The School of Engineering's E×S Challenge encourages Tokyo Tech students, postdocs, and assistant professors to utilize their engineering (E) skills and pitch feasible business ideas that aim to achieve a more sustainable society (S). The contest, which focuses on the achievement of the world's Sustainable Development Goals, rewards the most innovative participants with prize money and development funds to help them realize their solutions. The challenge consists of three stages — PITCH, STORM, and LAUNCH.
Contestants in the 2021 E×S Challenge began their journey with the PITCH contest held in September

, during which they competed through three-minute presentations in English. They then moved to the STORM stage, which aimed for dramatic evolution of ideas and feasibility on the basis of forced group reorganization. Teams worked with young and mid-career strategic consultants from the Consulting Division of Nomura Research Institute to develop their business concepts. They repeatedly pitched their ideas to business mentors posing as potential competitors and clients with the aim of creating a feasible business plan that would solve social issues. During the third stage, the LAUNCH contest, four remaining groups faced the final judges. On the final day, the groups gave presentation on their business concepts — consisting of innovative ideas backed by technology — in front of an audience of nearly 100 people from inside and outside the Tokyo Tech, and an international panel of judges. Despite the challenges posed by COVID-19, the challenge brought together a wide range of young engineers with ambitions to build a sustainable society, not only from Tokyo Tech's School of Engineering, but also from other Schools, institutes, and universities.
Online space for female students also lauded
The STEM AS ONE Group, led by 1st-year Industrial Engineering and Economics

master's student Kexin Lin, was also lauded for their proposed online space to bring female elementary, middle, and high school students closer to female STEM role models. The innovative group was selected by the Micron Foundation as recipients of the Micron LAUNCH Award for exhibiting female leadership in STEM, and received JPY 300,000 from the Tokyo Tech Fund to develop their ideas further.
It was a tough contest for the judges' panel as all the proposals had great potential. In addition to the award-winning projects, proposals also included a robot business project involving automatic collection of marine waste and a proposed satellite that collects space debris and converts it into energy.
Each group will continue to develop their ideas while aiming to attract companies and investors who may want to supplement the resources provided by Tokyo Tech. Plans to expand the next E×S Challenge across the entire Institute and overseas are already underway, and the contest's executive committee encourages more prospective and current students of Tokyo Tech to boldly join the E×S Challenge and gauge the potential of their unique ideas.
*The E×S Challenge is a project run by donations to the School of Engineering via the Tokyo Institute of Technology Fund

.
E×S Challenge Award winners: Kumoabi × Plasma Group
Comments from group leader
Qing Shanshan

2nd-year master's student, Electrical and Electronic Engineering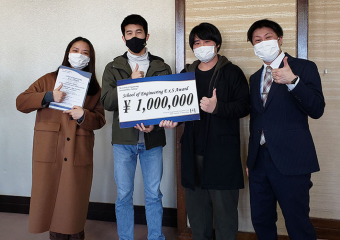 This opportunity to take on the E×S Challenge left us all with some wonderful memories. During the process, we learned a great deal from our mentors and other business-minded people while thinking about and improving our own business concept. It was our first time to think about issues from a business perspective, and through the STORM stage, we were able to determine the direction we wanted to take. Through discussions with our mentors and suggestions from the judges, we developed a plan that would not only focus on the product, but also on the overall change that the product would bring about. We began to think not just about gaining customer acceptance for our product, but also about how to create an actual phenomenon. The team members fulfilled their roles step by step, and I believe that helped us win this challenge.
Micron LAUNCH Award winners: STEM AS ONE Group
Comments from group leader
Kexin Lin

1st-year master's student, Industrial Engineering and Economics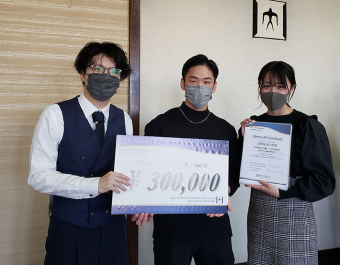 We are very pleased to receive the Micron LAUNCH Award. Our group considered what we can do from a business perspective to promote the participation of women in STEM. It was particularly difficult to balance the sustainability aspect of helping society with the business aspect of securing profits, but thanks to discussions with our mentors at Nomura Research Institute and advice from the judges, we were able to think it through to the end. The path to the LAUNCH stage was not an easy one. However, we were able to discuss the Sustainable Development Goals passionately with our peers, and business experts joined us in thinking about the content of our discussions. This kind of experience rarely comes about in everyday university life. It has been a truly stimulating five months.

Tokyo Institute of Technology iGEM is supported by Tokyo Tech Fund
Giving to Tokyo Tech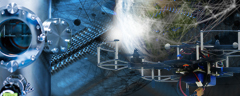 School of Engineering
—Creating New Industries and Advancing Civilization—
Information on School of Engineering inaugurated in April 2016
School of Engineering

Schools, Departments, and Institute for Liberal Arts