New international students of spring 2022 join Welcome Coffee Hours
The Japanese Section of the Institute for Liberal Arts (ILA) hosted another Welcome Coffee Hours event for Tokyo Tech's new international students on April 7. The hyflex event, split into two sessions, attracted approximately 55 students, including new and current from overseas, and several Japanese students who had volunteered to help their international counterparts with their language studies.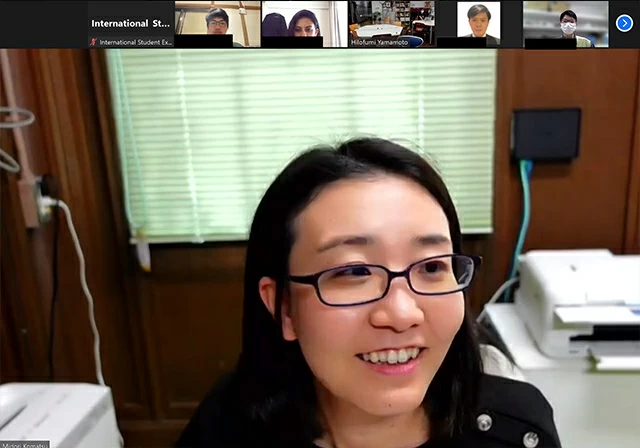 Things kicked off with each Japanese Section faculty member offering their words of welcome, some tips on living in Japan, and an introduction to campus facilities. Lecturer Midori Komatsu spoke about the potential mental and physical discomforts that a new life in Japan may cause, and how to cope with these issues. Associate Professor Reiko Sato introduced some of the manga available at the International Student Lounge, a hangout for international students on Ookayama Campus, and encouraged the new students to expand their Japanese language abilities through this medium.
Participating students then split into online groups to discuss and learn more about their preferred topics, which included Japanese conversation practice with senior students, consultation with faculty regarding Japanese classes, interaction with Student Association for Global Exchange (SAGE) members, and exchange with the Tokyo Tech International Student Association (TISA).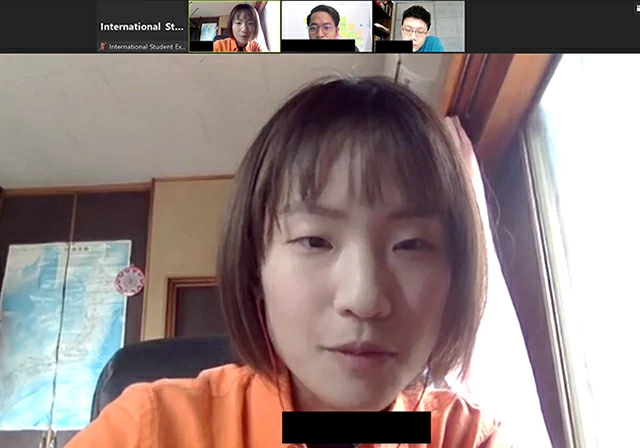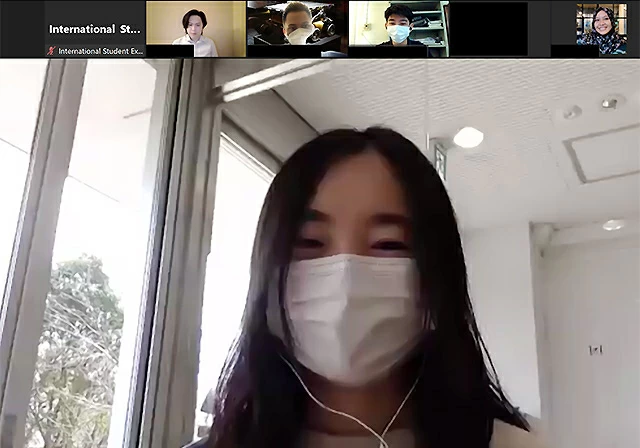 The session concluded with a warm welcome to all new international students from Vice President for Teaching and Learning Manabu Kanda.

After the event, participants provided feedback through an optional survey. Some said they gained lots of confidence in starting their new life in Japan thanks to the friendly support on offer. Others were pleased to receive so much advice regarding the study of the Japanese language.
Comments from faculty member
Midori Komatsu
Lecturer, Institute for Liberal Arts
As with previous events, many new international students who had not been able to travel to Japan yet joined the Welcome Coffee Hours online. While their arrival has been delayed, we hope that they will continue to actively join exchange and other events online and develop a sense of belonging as Tokyo Tech students. Some current students also joined the event from the International Student Lounge because they happened to be on campus. I invite all students to come and visit the lounge once they get the chance to visit Ookayama Campus.