Tokyo Tech performs well at 45th ICPC World Finals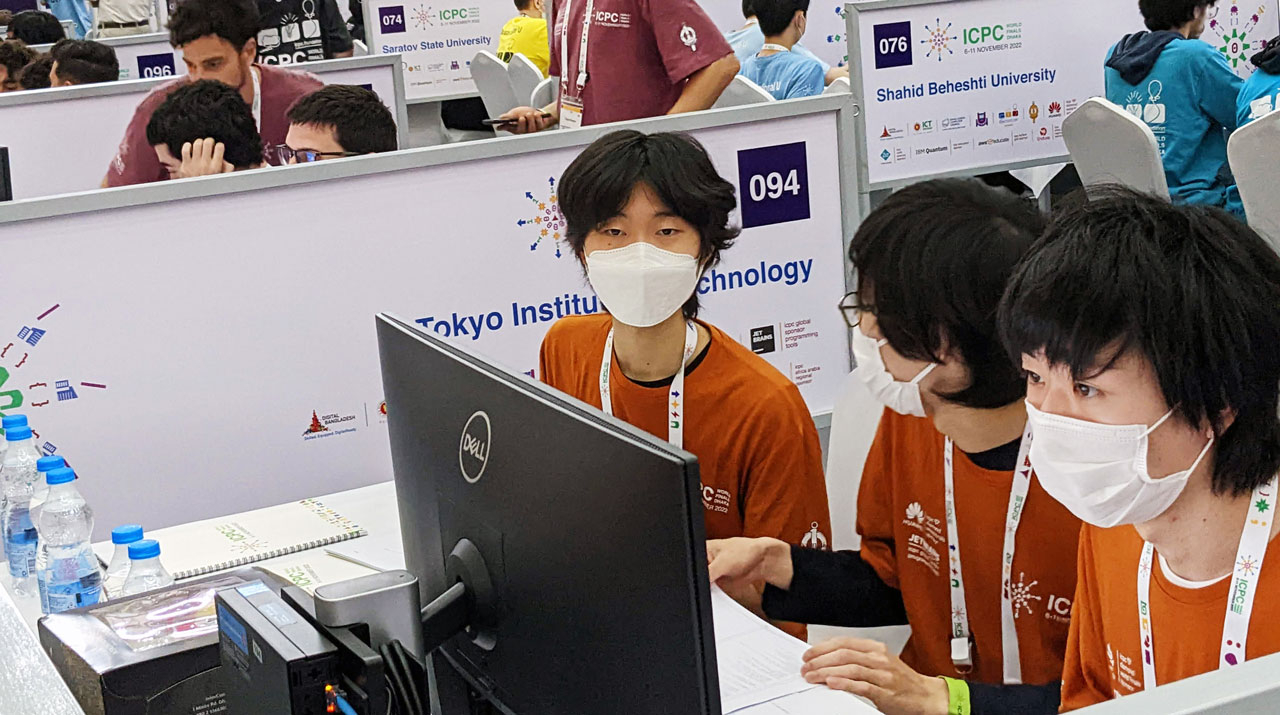 Three Tokyo Tech students have achieved commendable results at the 45th International Collegiate Programming Contest (ICPC) World Finals, held from November 6 to 11 in Dhaka, Bangladesh. Team good_yamakin tied for thirteenth place out of 132 teams overall, with Massachusetts Institute of Technology taking first place. The Tokyo Tech team also finished third in the ICPC Challenge, an additional contest held together with the World Finals.

For more details, please take a look at the following Web page.