SuperCon 2016 - 22nd Supercomputing Contest for high school students
Tokyo Tech and Osaka University hosted the 22nd Supercomputing Contest (SuperCon) for high school and technical college students from August 22 to 26. As in previous years, twenty teams who advanced through the preliminary rounds battled it out by creating programs for supercomputers.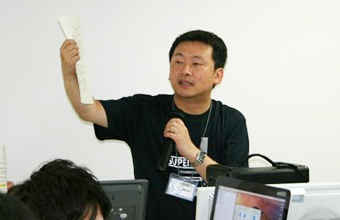 Eight teams from eastern Japan took on the challenge at the Tokyo Tech Global Scientific Information and Computing Center (GSIC), while 12 western Japan teams put their minds to work at Osaka University's Cybermedia Center. The two locations were connected via a video teleconference system.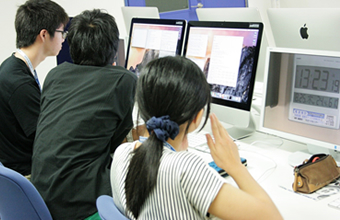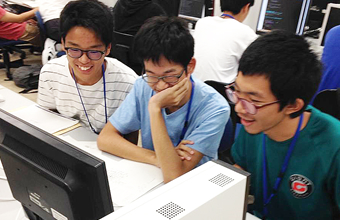 ASPL challenge in 2016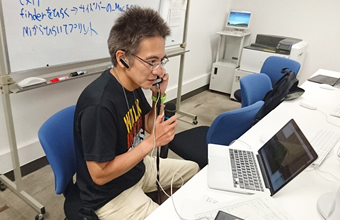 The 2016 challenge included designing a graph with low average shortest path length (ASPL). This is a meaningful problem for supercomputers because a network topology with low ASPL provides efficient data transmission.
After some preliminary guidance on supercomputer programming, and GPU programming in particular, the competitors spent the next two days preparing their programs. On the fourth day of the contest, teams had two hours to solve nine problems using Tokyo Tech's TSUBAME 2.5 supercomputer. The winning team was the one with most points as time expired.
SuperCon 2016 awardees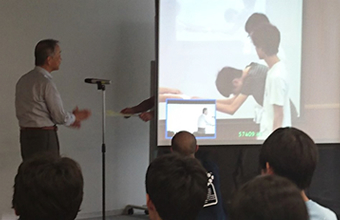 In 2016, team GhostDiv from National Institute of Technology, Kurume College won first prize. The top three teams were awarded medals and certificates. Keio Senior High School's KISS won the Institute Prize from the Institute of Electronics, Information and Communication Engineers and the Information Processing Society of Japan in recognition of outstanding algorithm and coding.
| | |
| --- | --- |
| Ranking: Team | School (Score) |
| 1: GhostDiv | National Institute of Technology, Kurume College (175) |
| 2: KISS | Keio Senior High School (135) |
| 3: kingyo | National Institute of Technology, Nara College (119) |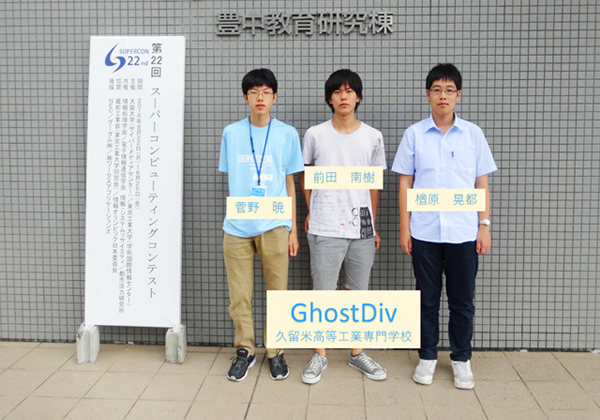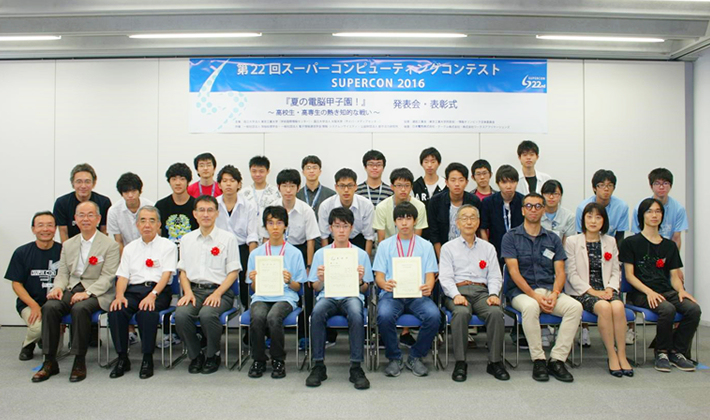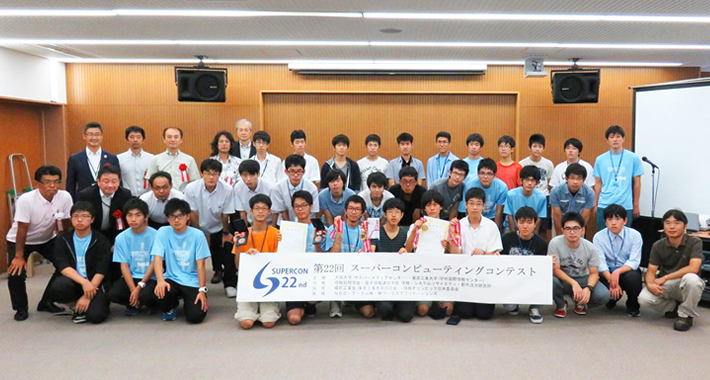 This event is supported by Tokyo Tech Fund
Giving to Tokyo Tech

Contact
SuperCon 2016 Committee
Global Scientific Information and Computing Center