Creating new reactions, synthesizing compounds with complex carbon skeletons
Hiroto Takano
1st-year master's student
Department of Chemistry
School of Science
Academic Year 2019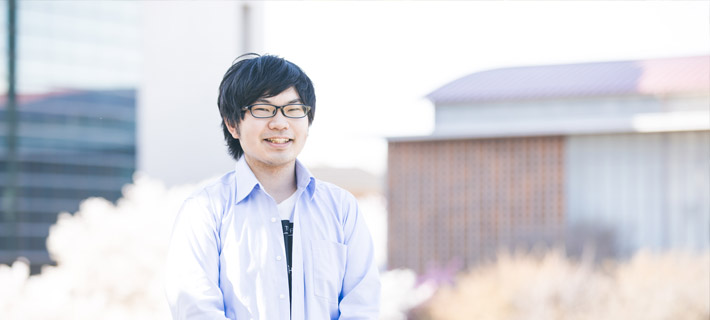 What is your research topic?

Developing efficient organic synthesis reactions using rhenium catalysts.
Can you expand on the content of your research?

By utilizing the unique reactivity of an "α, β-unsaturated carbene rhenium complex," a highly reactive active species generated from a rhenium catalyst and a readily available organic compound raw material, we are developing a new reaction that synthesizes compounds with complex carbon skeletons immediately.
What attracts you to this field of research?

When I produce an unexpected result that deviates from my predictions during research, I very enjoy thinking about the reason for this deviation. And of course, I feel a fulfilling sense of accomplishment when a desired compound is finally synthesized.
Tell us about your future plans at Tokyo Tech and beyond.

My dream is to construct complex compounds from readily available molecules.
Pharmaceuticals and products of nature often have complex skeletons, and I aim to synthesize these products using the reactions we have developed while keeping the process short.
The content of this article was accurate at the time of the interview.