Contributing to Diverse Areas of Society
through Working with Substances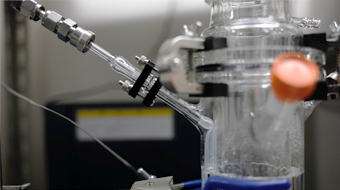 Most of the students who complete their bachelor's degree program at the Department of Chemistry advance to graduate studies. Conducting cutting-edge research at the graduate level gives students the training necessary to become researchers working in a variety of fields. The career paths open to these students are far and wide. Some students enjoy a fruitful career in universities and research institutes while others find success in industries including chemical, pharmaceutical, energy, automotive, electronics, information industries, and so on. To join our department is to take the first step into the world of science to become chemists who are capable of tackling the various global challenges of today in areas such as food, energy, and the environment.