Continually Growing whilst
Developing Fundamental Skills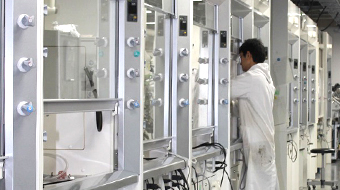 These days, employers want students to join the workforce with practical skills that they can use straight away. As the practical skills of today will certainly be outdated in 10 years, what is important is the fundamental ability to adapt to change, and to continue to grow. A student who has these two things can be successful in any field after graduation. In the Department of Chemistry, we develop students to attain those two things through our curriculum and through our cutting-edge research.