Tokyo Tech's School of Life Science and Technology hosted the 13th BioCon, or bio-creativity contest for high school students, and the 14th Bio-Creativity Design Contest 2021 online on January 23.
The BioCon is a competition where high schoolers from around Japan develop learning materials regarding life and the natural world for elementary and middle school students. Each team is supported by teaching assistants from Tokyo Tech. The Bio-Creativity Design Contest is the culmination of the Advanced Bio-Creative Design

course for 2nd- and 3rd-year Tokyo Tech students. Heavily focused on group work, this course encourages students to develop and design a bio-related creation that addresses some current societal issue.
These two contests have been held jointly since 2020. After the high school and university teams present their creations, judges first evaluate the BioCon participants. After this, the judges evaluate both the university teams and the best high school teams joining the Bio-Creativity Design Contest.
This year, eleven high school teams and three Tokyo Tech teams participated.
Teams and presentations
Each of the following teams gave a 12-minute presentation which included a short Q&A session.
Bio-play session
After the presentations, approximately 40 young students, mostly from elementary school, were invited to test out the groups' creations during the traditional bio-play session. Despite the online environment required by COVID-19, the youngsters were able to experience bioscience and biotechnology through interesting and challenging games.
Evaluation and competition results
Two Tokyo Tech faculty members and five evaluators from outside the Institute selected winners and runners-up in the competitions. BioCon participants were judged based on four criteria — scientific nature, originality, societal impact, and expressiveness. and completeness. Bio-Creativity Design Contest were evaluated based on the four criteria above and completeness. Students, faculty members, and bio-play session participants cast their votes to determine the winners of the Audience Award and Poster Presentation Award.
This year, the Ochanomizu University Senior High School team Ocha Five, who participated for the first time, won both the BioCon and the Bio-Creativity Design Contest with their work on viruses.
BioCon results
| | |
| --- | --- |
| Winner | Ocha five, Ochanomizu University Senior High School |
| 2nd place | Spectacles, Sagamihara Secondary School |
| 3rd place | separatedcolor |
| Yokohama City Board of Education Award | Coral reef |
Bio-Creativity Design Contest results
Winner
Ocha five, Ochanomizu University Senior High School
Judges' Award
E, Tokyo Tech
Animal Kingdom, Ochanomizu University Senior High School
Societal Impact Award
Ocha five, Ochanimizu University Senior High School
Experiment Award
Hayato Mitsudome, Tokyo Tech
Audience Award
Wanna fry waffles, Sagamihara Secondary School
Poster Presentation Award
Kuro-chan and the giant colony, Atsugi Senior High School
After the contest and presentation of awards, the participating students had a chance to exchange opinions freely with the judges. Despite the online environment, the final result of the event was equivalent to that of previous years — new teaching materials that will undoubtedly be useful in the future.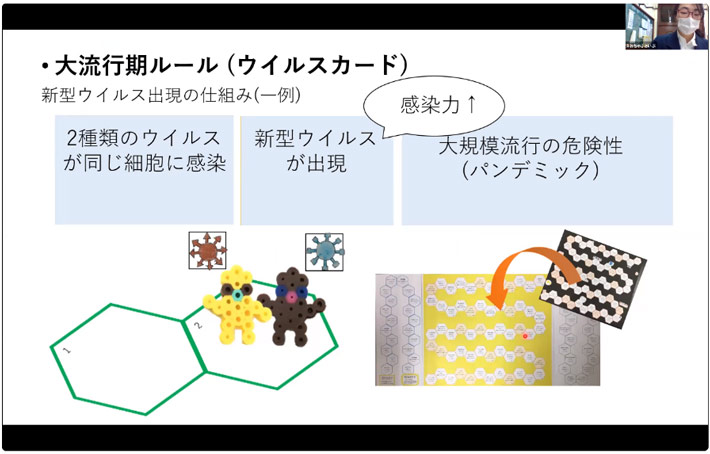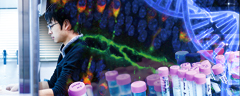 School of Life Science and Technology
—Unravel the Complex and Diverse Phenomena of Life—
Information on School of Life Science and Technology inaugurated in April 2016
School of Life Science and Technology

Schools, Departments, and Institute for Liberal Arts


This event is supported by Tokyo Tech Fund
Giving to Tokyo Tech