Strong foundations of knowledge through advanced specializations and rich humanities
Minori Suzuki
3rd year
Department of Life Science and Technology
School of Life Science and Technology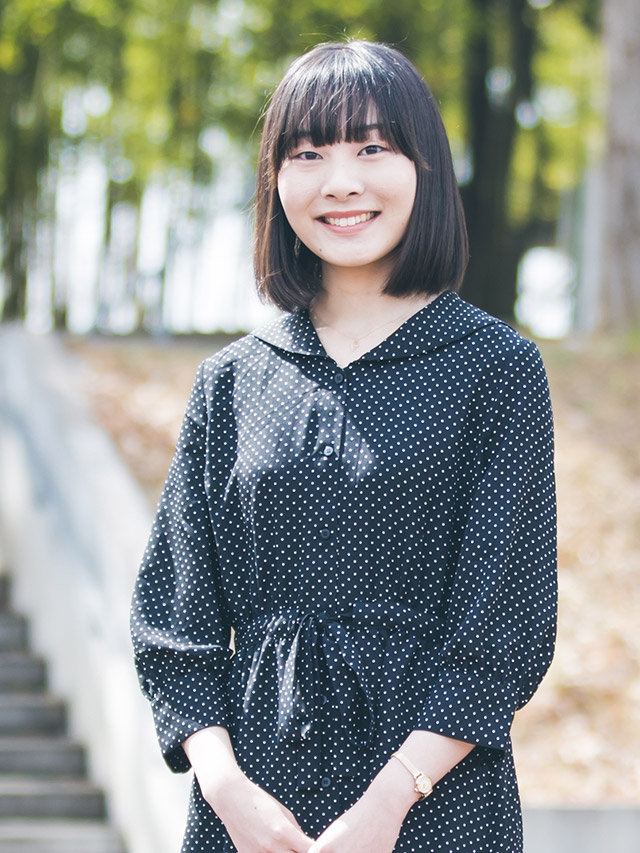 Can you tell us about your current studies and the aspects you find most appealing at Tokyo Tech?

I am a member of the life science and technology department, but I study life phenomena through a gamut of other fields including organic chemistry, physical chemistry, and informatics. The more I learn about life science, the more I see elements from other fields playing a role. I feel that learning about a wide range of fields can lay strong foundations for knowledge.

Specialized courses begin in the second year of the bachelor's program, and through carefully crafted lectures in genetics, photobiology, developmental biology, and other life science fields, I have been able to deepen my knowledge according to my interests.

One big motivator at Tokyo Tech is the opportunity to acquire cutting-edge knowledge from faculty members who are frontrunners in their respective fields.

While the Institute is generally regarded as a science and technology university, it also provides excellent courses in the humanities. Through lectures and on-campus symposiums, I can gain a broader perspective by combining humanities studies with my technical specializations.

How do you like spending your free time and vacations?

I often spend my days off reading. Of course I read technical texts, but most of the time I am devouring novels. Actually, I read anything that even slightly grabs my interest. One day it might be a book by a buzzing contemporary author, the next day it could be a classic.

After exam periods, I reward myself by visiting large bookstores and smaller ones with a good atmosphere. I often buy more books than I can carry home, and there are always works in my apartment which I have not read yet.

I also read manga and watch anime and TV dramas. Immersing myself in a variety of stories is just so refreshing!
Do you have any favorite spot on campus, and if so, why?

I love the library. It is packed with not only scientific and technical books, but also collections and novels from contemporary writers. Whether I need to find references for my academic work or just take a breather, the library is my preferred destination. What's more, it is a fashionably modern place.
The content of this article was accurate at the time of the interview.