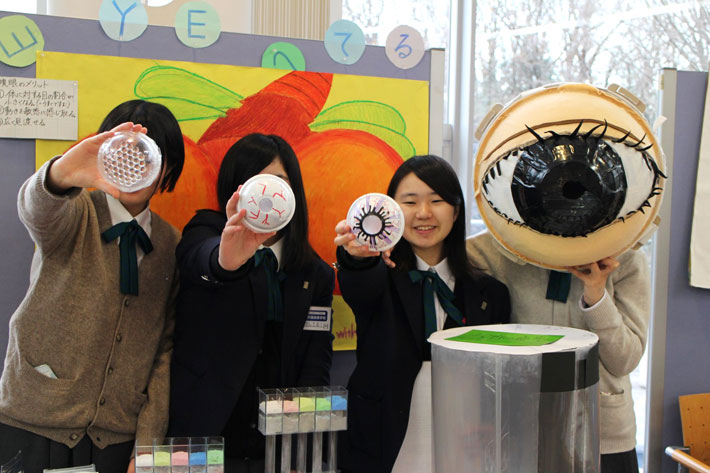 Tokyo Tech's School of Life Science and Technology hosted both the 12th BioCon, or bio-creativity contest for high school students, and the 13th Bio-Creativity Design Contest 2020 on Suzukakedai Campus on January 15.
Traditionally, the BioCon, a competition where high schoolers develop learning materials regarding life and the natural world for elementary and middle school students, is held in the fall. The four best teams then progress to the Bio-Creativity Design Contest, which is the culmination of the Advanced Bio-Creative Design

course for 2nd- and 3rd-year Tokyo Tech students. Heavily focused on group work, this course encourages students to develop and design a bio-related creation that addresses some current societal issue, which is then evaluated by academic and non-academic judges at the contest.
In October 2019, however, the 12th BioCon was cancelled due to a severe typhoon, so organizers decided to hold the competitions together this year. Eleven teams from seven high schools and seven teams from Tokyo Tech participated, each getting 11 minutes to present their creations.
Presentations
Evaluation and results
Judges and members of the public evaluated the BioCon teams based on four criteria — educational value, originality, feasibility, and presentation. Bio-Creativity Design Contest participants were judged based on five benchmarks — scientific nature, originality, societal impact, expressiveness, and completeness.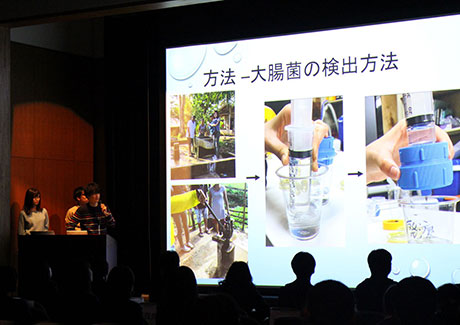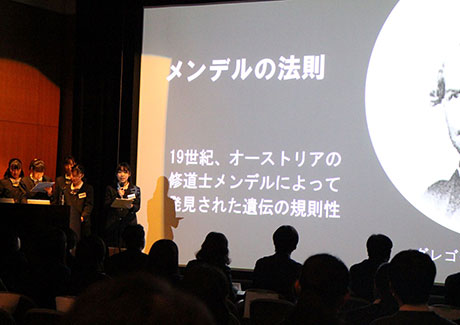 Team Kaki Peas from Kanagawa Prefectural Sagamihara Secondary School won the BioCon with their presentation on Gregor Mendel and his work on inheritance.
Team Vang Vieng emerged victorious in the Bio-Creativity Design Contest with their proposal to address the issue of hay fever. Based on personal experiences, they utilized new ideas to develop measurement techniques and convinced the judges of the future applicability of their creation.
High school BioCon winners
Bio-Creative Design Contest winners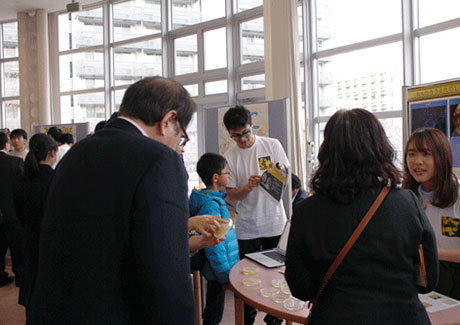 After the contest, participants gathered for a reception where judges continued to share advice, and students tested out each other's creations while sharing ideas for further improvement.
Congratulations to the winners and all participating teams for their innovative creations!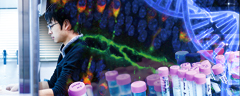 School of Life Science and Technology
—Unravel the Complex and Diverse Phenomena of Life—
Information on School of Life Science and Technology inaugurated in April 2016
School of Life Science and Technology

Schools, Departments, and Institute for Liberal Arts


This event is supported by Tokyo Tech Fund
Tokyo Institute of Technology Fund