Team iGEMer, the creators of a card game that introduces the characteristics of dengue fever and the importance of vaccines through its rules, are the winners of the 12th Bio-Creative Design Contest, held at the School of Life Science and Technology on January 12.
The contest is the culmination of the Advanced Bio-Creative Design course for 2nd-year students. Heavily focused on group work, this course encourages students to develop and design a bio-related creation that addresses some current societal issue, which is then evaluated by academic and non-academic judges at the contest.
In addition to Tokyo Tech students, the Bio-Creative Design Contest also includes the four best performers from the annual High School Biocon, which was held for the 11th time on October 20, 2018.
Presentations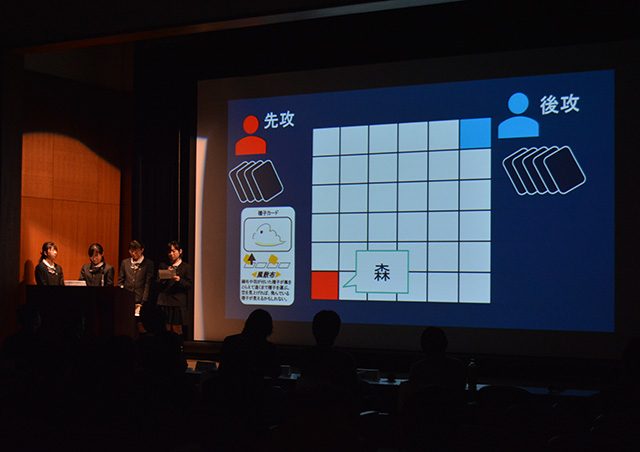 Each team had 15 minutes to present their creations. At this year's event, many focused on environmental solutions such as creating alternatives to plastic straws or removing environmental pollutants using already discarded materials. The high school teams had upgraded their presentations from three months earlier with additional experimental data and perspectives.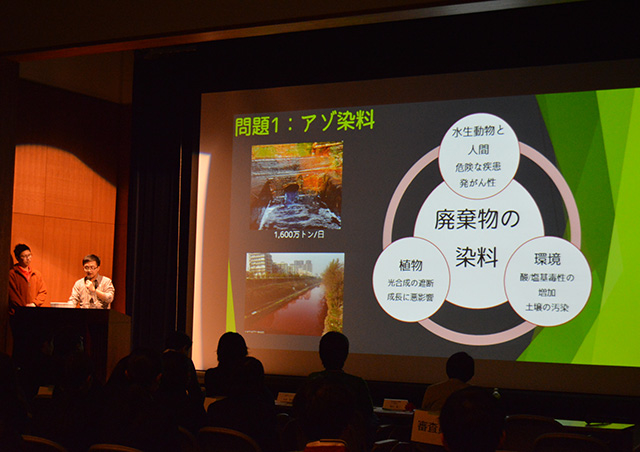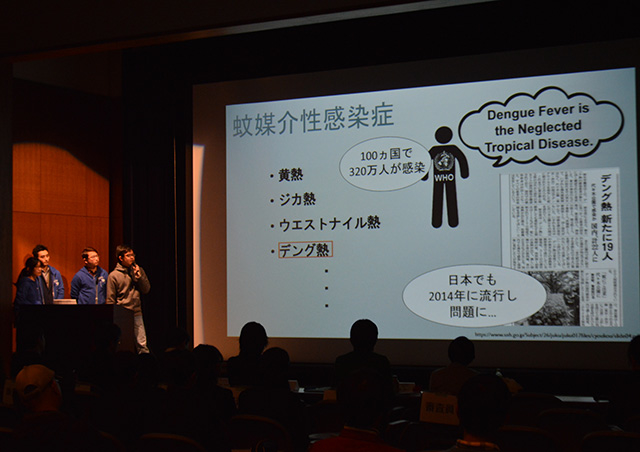 University team presentations
Evaluation and results
Judges and members of the public evaluated the creations and presentations based on five criteria — originality, completeness, scientific nature, societal impact, and expressiveness.
In addition to the educational value of their creation, the winning team was also praised for the design of their gaming cards and board. While claiming overall victory, iGEMer also won the Public Choice Award as voted by audience members and other competitors.
Team BioloJK from Kanagawa Prefectural Sagamihara Secondary School took a well-deserved victory among the high school teams. After finishing third in the October competition, the team was judged to have made a vast improvement to their presentation on a variety of plants, seeds, and survival strategies.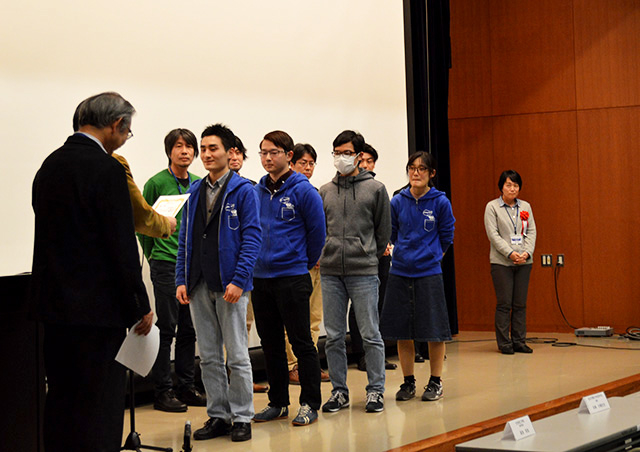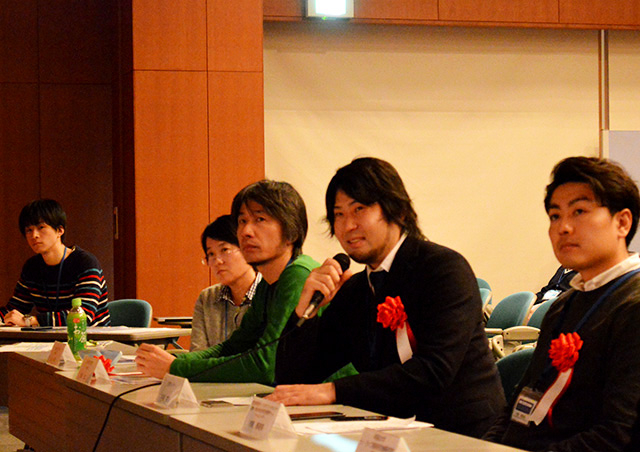 After the contest, participants gathered for a reception where judges continued to share advice, and students tested out each other's creations while sharing ideas on how to develop their creations further.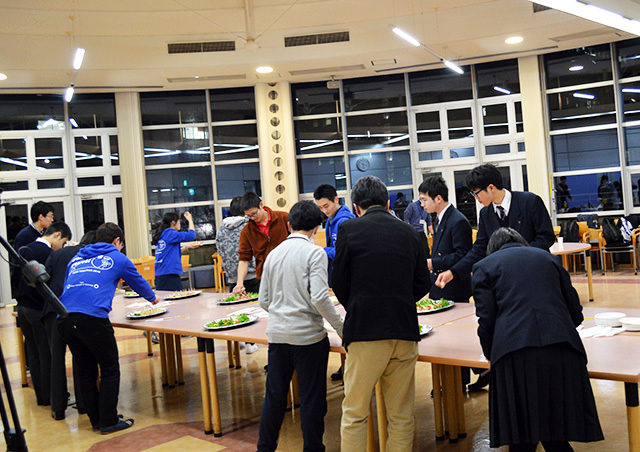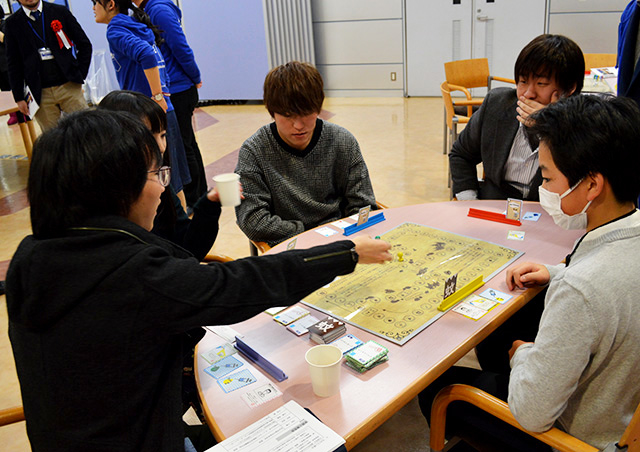 Contact
Office of Bio-Creative Design