Roots of Robocon, a monument commemorating the birth of Tokyo Tech's original robot contest and the upcoming 30th anniversary of the Robocon International Design Contest (IDC) co-launched by Tokyo Tech and Massachusetts Institute of Technology, was unveiled on Ookayama Campus on May 25, 2019.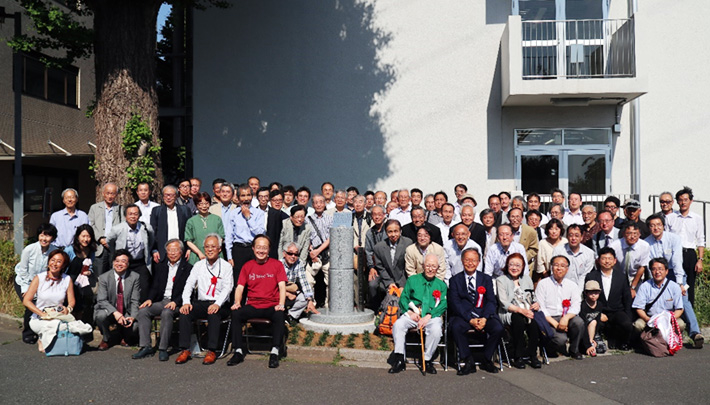 In 1982, now-Professor Emeritus Masahiro Mori from the Department of Control Engineering proposed a competition as part of the Control Engineering and Design Course. The task was to devise a mechanism, powered only by two D-size batteries, which would carry a human across a specified distance in the least amount of time.
The contest quickly spread to technical schools and colleges throughout the country, and, after the shift from batteries to robots, developed into many variations including the NHK Student Robot Contest, the ABU Asia-Pacific Robot Contest, and IDC. Mori became known as the founder of Robocon.
The monument's unveiling ceremony, held in conjunction with the Institute's Homecoming Day, also celebrated Professor Emeritus Masashi Shimizu, who received the Broadcasting Culture Award from the Japan Broadcasting Corporation in 2018 for his efforts in developing the televised version of the contest.
On Homecoming Day, the ceremony participants watched a video of the very first on-campus competition, which was supplemented with live commentary by Mori himself. Tokyo Tech President Kazuya Masu, Executive Vice President for Education Tetsuya Mizumoto, Yokyu-kai1 alumni association president Akira Nagashima, and Department of Systems and Control Engineering Professor Mitsuji Sampei joined Mori in unveiling the monument.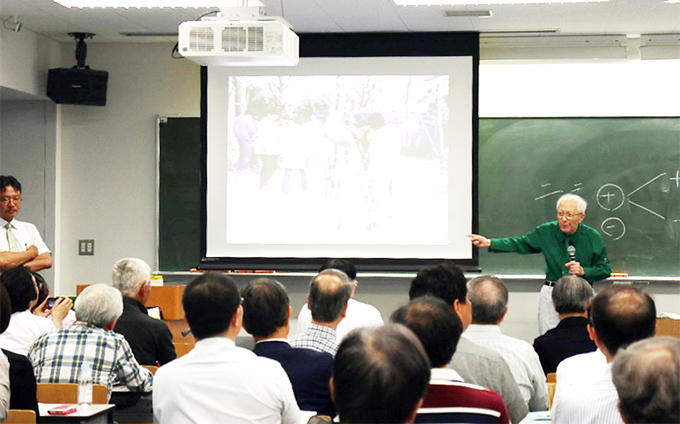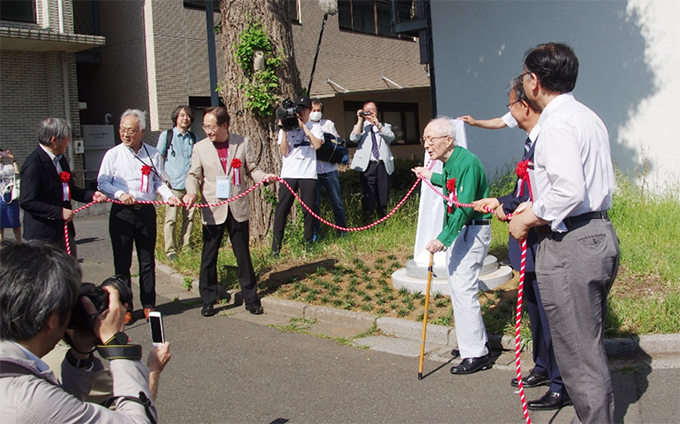 Mori and others unveiling monument
Roots of Robocon depicts two dry cells and is stamped with the phrase "Monotsukuri wa hitotsukuri,"2 an ode to Mori's hands-on style as a professor. The monument stands outside the west end of South Building 5 on Ookayama Campus, the location of the goal line during the original competition in 1982.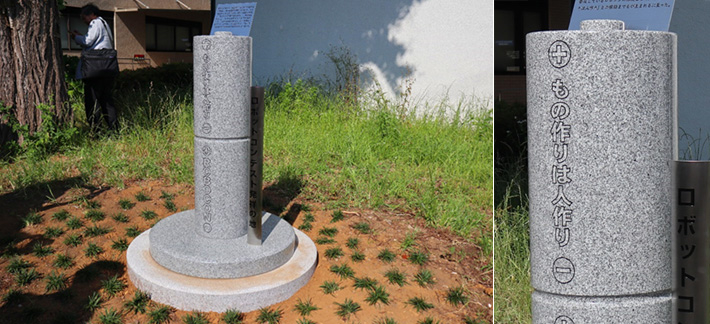 1 

Control and systems engineering alumni association, established in 1964.

2 

Roughly translates to "Those who make, learn."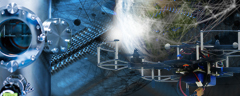 School of Engineering
—Creating New Industries and Advancing Civilization—
Information on School of Engineering inaugurated in April 2016
School of Engineering

Schools, Departments, and Institute for Liberal Arts

Contact
Public Relations Section, Tokyo Institute of Technology
E-mail : media@jim.titech.ac.jp
Tel +81-3-5734-2975