Objectively analyzing everything — concrete and abstract —
in nature and society as a system, and creating systems of value
The various equipment and infrastructures that support our lives, as well as living things including us are composed of various elements. However, these elements function and create value as an integrative system. In the Department of Systems and Control Engineering, we foster the basic ability necessary to objectively analyze everything — concrete and abstract — in nature and society as a system and to create new systems of value based on this knowledge. Students gain scholastic abilities in measurement, control, design, and system science as well as in areas such as machines, electricity, and information. Furthermore, students gain an advanced and integrative understanding of these areas through exercises. Through this education, we develop our students to become creative and innovative individuals who can make beneficial contributions to society.
Message from the Department Chair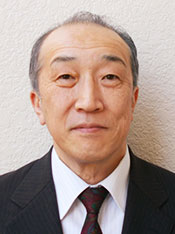 Can you know the future? We need confidence in tools, devices, and systems, which they will safely work and will satisfy our demands. Systems and Control Engineering department will bring you the courses that entrain insight into dynamical systems so that you can predict and control anything. Our interest includes not only artificial systems, e.g., robots, cars, plains, medical systems, and intelligent systems, but also life, society, and nature. We expect you will create novel systems to contribute our society.
Hiroyuki Hachiya