Tokyo Tech's international students completed another successful homestay with families in Kakuda City, Miyagi Prefecture from February 20 to 23, 2018. This year, 16 students — eight Thais, three Indonesians, two Swedes, two Germans, and one Chinese — joined to celebrate 10 years of friendship and cultural exchange with the sister city of Tokyo's Meguro City, the location of Tokyo Tech's Ookayama Campus.
Organized by Tokyo Tech's Student Support Center in collaboration with Kakuda City, its Agriculture Development Corporation, and the Kakuda City Asian Farmers Friendship Forum, the 3-night, 4-day event kicked off with a welcome party for the students and homestay families. After a traditional greeting by Kakuda City Mayor Kisuke Otomo, the participants enjoyed traditional dances and songs performed by both local students and visiting international students.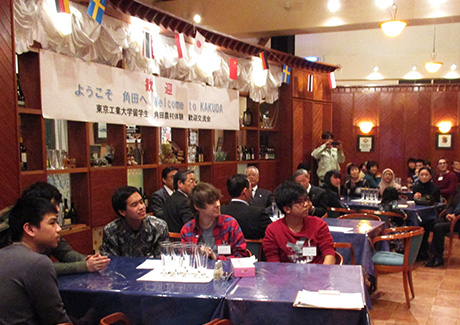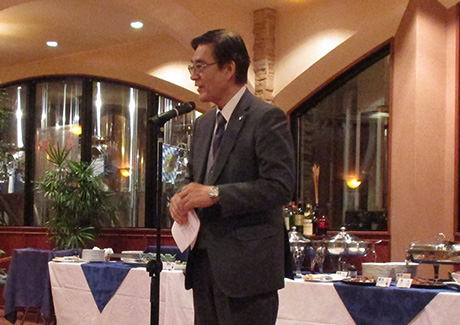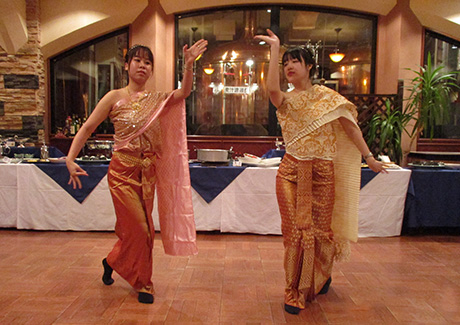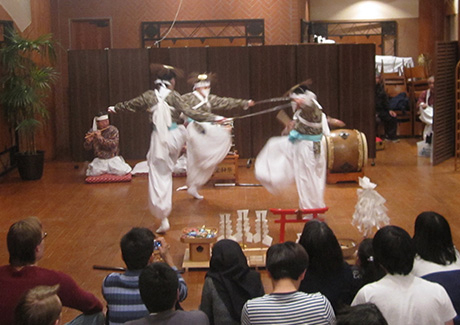 As in the past, this year's program was divided into two main themes — visiting locations and experiencing local cuisine in Kakuda and its neighboring cities and towns, and spending time with local homestay families. Since 2012, the program has included expeditions to Yamamoto Town, which was devastated by the 2011 Great East Japan Earthquake and resulting tsunami. This year, the students visited Nakahama Elementary School — now a memorial for the 2011 disaster — and Yamamoto Strawberry Farm, a symbol of the revitalized strawberry production in the area. The students also visited local elementary schools and the factories and agricultural areas where local parents work. Upon return to the families' homes, some students returned the favor by cooking traditional meals for their hosts.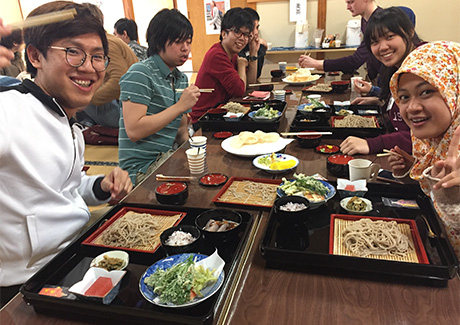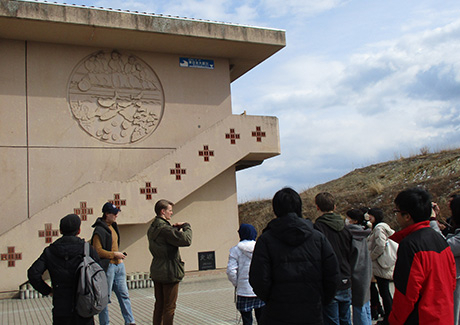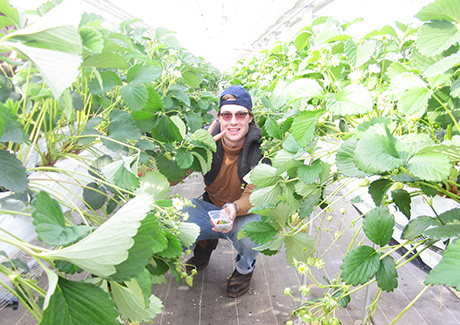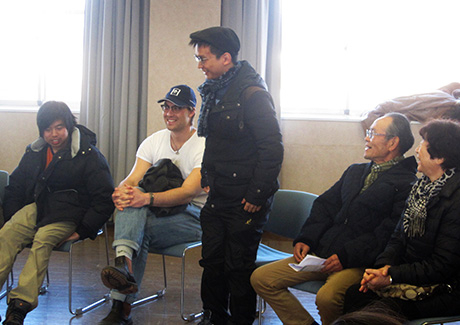 Students sharing impressions at farewell party
Despite their varying language abilities, all students tried to communicate with their hosts in Japanese. At the farewell party on the final day, most students expressed their appreciation in the local language. Many commented afterwards that they cherished the overall experience and appreciated the chance to practice their Japanese in a local, more rural environment. The feedback from the host families was also positive. For some, this was the 10th straight year to host international students from Tokyo Tech. New hosts also highlighted the joy that the students brought to the community, particularly the children.
Tokyo Tech's Institute for Liberal Arts, together with the Student Support Center, strives to provide international students with unique Japanese language learning opportunities that enrich the lives of both students and local communities.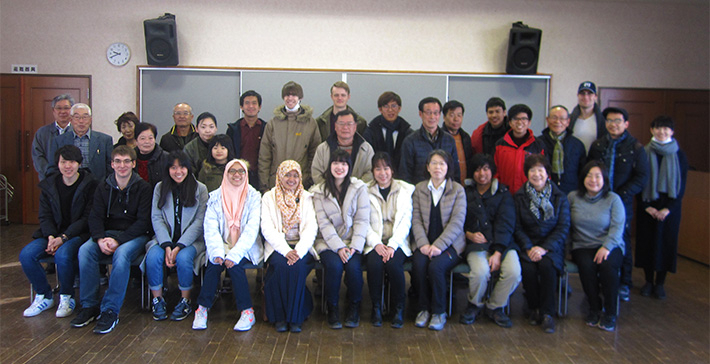 Contact
Student Global Exchange Promotion Section, Student Support Center
E-mail : ryu.kor3@jim.titech.ac.jp
Tel : +81-3-5734-3027