Following the Graduate School Entrance Ceremony and Orientation on September 22, 2017, Tokyo Tech's Student Global Exchange Promotion Section hosted Welcome Coffee Hours, a party held at the International Student Lounge to welcome all new students to the Institute. A total of 54 students and some parents joined.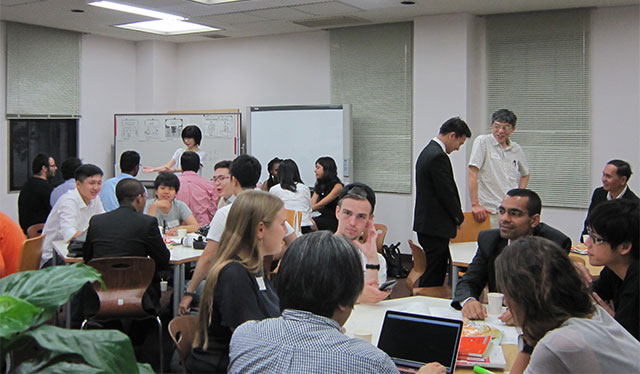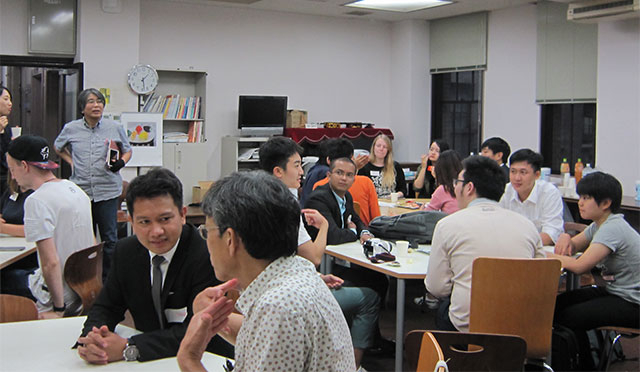 Lively introductions and discussions at International Student Lounge
The event was carried out under the auspices of the Hisao Taki Japanese Language Supporting Project, sponsored by Tokyo Tech alumnus Hisao Taki. This project was founded to provide opportunities for new students to meet other international and Japanese students and staff, ensuring a good social and academic life on campus.
During the Welcome Coffee Hours, faculty and staff in charge of Japanese language and culture classes at the Institute for Liberal Arts, and officials staff from the Exchange Student Division, gave a short Japanese language course. They taught some easy expressions, the basics of Japanese conversation, and provided general advice on academics at Tokyo Tech and life in advance.
Students from the Tokyo Tech International Students Association (TISA) then visited to offer mentoring advice, responding to questions from the newcomers. Coffee, tea, and cookies were served, and the event had a light, fun atmosphere.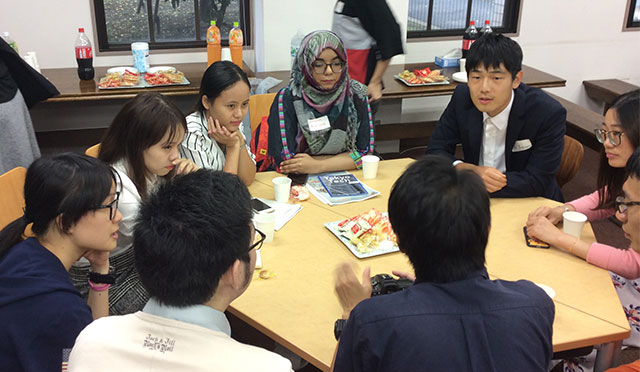 The new students, some of whom had been nervous during the entrance ceremony and orientation, gradually relaxed and enjoyed their exchanges with senior students, faculty, and staff members. As a kick-off event for making friends and sharing information, the Welcome Coffee Hours helped new students take their first steps as members of the Tokyo Tech community.
Welcome Coffee Hours is just one of the regular exchange events that the Student Global Exchange Promotion Section holds for international students, Japanese students, and local residents. Origami classes, tea ceremonies, and New Year card writing events are planned for later this academic year. Everyone is welcome!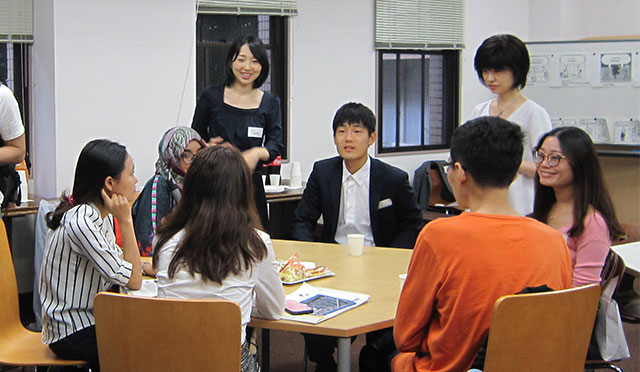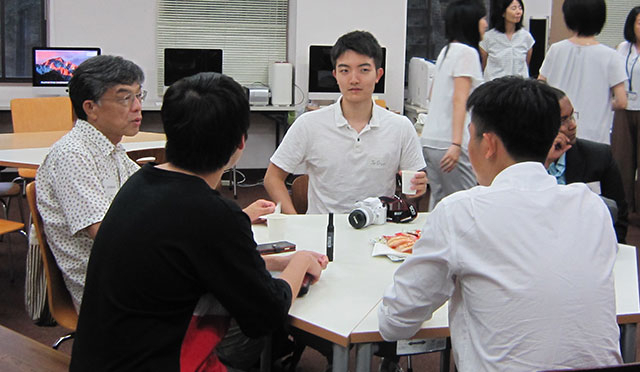 Meeting new friends over coffee, tea, and sweets.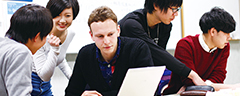 Institute for Liberal Arts
—Connecting Science and Technology with Society—
Information on Institute for Liberal Arts inaugurated in April 2016
Institute for Liberal Arts (ILA)

Schools, Departments, and Institute for Liberal Arts