Acquiring abundant knowledge in the rapidly evolving ICT field
Ryogo Okura
4th year
Department of Information and Communications Engineering
School of Engineering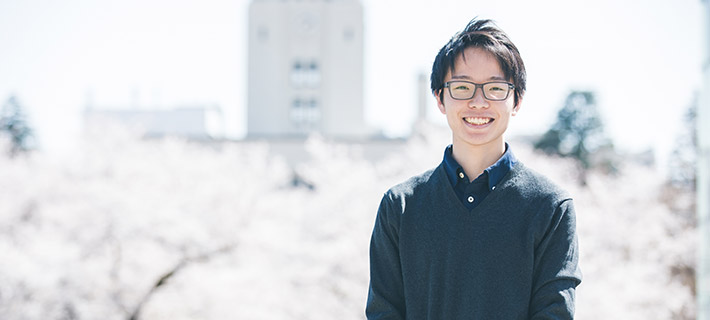 What are some unique courses that you are currently taking?

Cryptographic Technology and Network Security, and Embedded Systems.
Can you tell us a little bit more about these courses?

With the establishment of Tokyo Tech's new Schools, the old Department of Computer Science was divided into the Department of Information and Communications Engineering and the new Department of Computer Science. While the two curricula share certain features, there are elements that can only be studied in depth in my department. These elements include communication systems, cryptography, network security, and embedded systems.

In the courses I mentioned, we approach information and communications from both the attack and defense perspectives. We also learn how to use a development board called "obniz" to control electrical components and set IoT into motion, and deepen our programming abilities in practical workshops.
What do you enjoy most about these courses?

Every day, we use the internet, which utilizes technology that has been around for less than a century. It can truly be said that information and communications technology has developed every day since its beginnings. I love the idea of acquiring a wide range of knowledge in a field that is expected to greatly develop in the future.
Tell us about your future plans at Tokyo Tech and beyond.

My dream is to become a person who can advance information and communications technology based on the knowledge and skills I have acquired. To that end, I intend to deepen further my knowledge through my research activities.
The content of this article was accurate at the time of the interview.