Research and education on fundamental technologies and applied systems for an advanced, sustainable, and human-centered information and communications society
The Department of Information and Communications Engineering studies areas related to communication networks, represented prominently by such areas as mobile phones and the Internet. Topics range from integrated-circuit technologies used in communication to large-scale network systems. Students acquire a comprehensive understanding of both hardware and software — knowledge necessary in creating information and communications systems. They also develop a strong awareness of the merits of system reliability and serviceability. Furthermore, through programming courses, laboratory courses, and independent research projects, students deepen their understanding of the discipline and acquire practical skills. We aim to cultivate researchers and engineers who will be active in industry, academia, policy-making, and other international arenas related to information and communications engineering.
Message from the Department Chair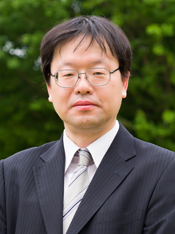 In recent years, having a mobile phone and using the Internet to send email or pictures has become the norm. Information and communications technology is what supports these activities. In the Department of Information and Communications Engineering, students learn information theory, which forms the basis of the field, along with error correction, transmission technology, encryption technology, networks, and circuit technology such as VLSI. Courses also cover content, examining sensory, biological, and media information as well as processing methods. By joining a laboratory, students also have the opportunity to engage in cutting-edge research.
Kazuhiko Fukawa