Message for the freshmen
Introduction of chemistry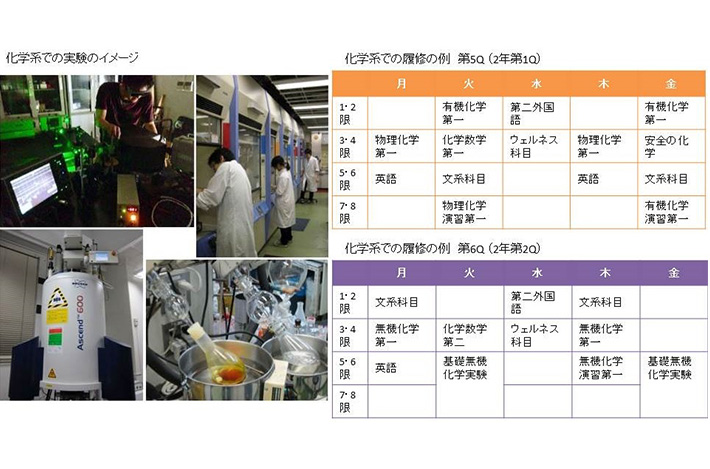 Invitation to chemical world
We are sorrounded by atoms and molecules. We breathe to exchange oxgen and carbon dioxide. Our body also consists of atoms and molecules, and our biological activities are driven by combitiations of chemical reactions. Chemisty aims to reveal natural laws of these atomic and molecular behaviours, and is a basis of all science concerning to matter. Knowledge, sense, and skills of chemistry are widely applicable to various fields of academic and industrial activites. Chemistry covers wide academic fields such as biochemistry, material science, environmental science, and cosmology.

Education & Research
In the department of chemistry, a systematic education program has been prepared with categories of Physical Chemistry, Inorganic/Analytical Chemistry, and Organic Chemistry. Undergraduate students learn fundamental chemistry at first. After learning advanced course in each field, the students study their own Undergraduate Thesis Project under professors supervision.