Assistant Professor NAGASHIMA Yuki, Department of Chemical Science and Engineering, School of Materials and Chemical Technology, received the 22nd Tokyo Tech Challenging Research Awards and also selected the Suematsu Challenging Research Award.
The award ceremony will be held on August 31st, 2023.
To encourage young faculty members at Tokyo Tech to engage in challenging research, Tokyo Tech has established the Challenging Research Award for creative, up-and-coming researchers who boldly pursue the promotion of the most advanced research in the world, pioneering of new fields of study, innovative development of new research, and important issues that are difficult to solve. We commend the recipients of this award and provide them with financial support for their research. Many of the researchers who won this award have also gone on to win the Commendation for Science and Technology by the Minister of Education, Culture, Sports, Science and Technology.
The 22nd Tokyo Tech Challenging Research Awards went to ten researchers, including Assistant Professor NAGASHIMA Yuki, each of whom will receive a research grant. Three of the awardees were also selected for the Suematsu Challenging Research Awards※ for outstanding research.
Click here

to see the recipients of the 22nd Tokyo Tech Challenging Research Award.
※The Suematsu Challenging Research Award is given to the highest qualified researchers among the Challenging Research Award winners.This award was established by the "Suematsu Fund"

, which was created based on the desire of former President SUEMATSU Yasuharu to support young researchers.The Fund supports mainly young researchers to encourage their research activities to predict and study the development of unexplored scientific and technological systems in diverse fields and to bring the potential future to real society.
This year, three researchers including Assistant Professor NAGASHIMA Yuki selected the award.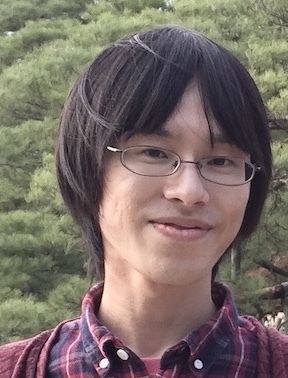 I am very honored to receive the prestigious Tokyo Tech Challenging Research Award and the Suematsu Challenging Research Award. I greatly appreciate the support of Professor Ken Tanaka, the many other professors and all of the project laboratory members.
Organic photoreactions use light energy to create photoexcited species, enabling molecular transformations that are difficult to achieve by conventional thermal reactions.
In recent years, with the widespread use of LED lamps, we can conduct photoreactions by using simple equipment, and they have attracted attention as a new molecular conversion process. However, their rational designs are still difficult and relies on trial and error based on the experience of chemists, which has been a bottleneck in the development of diverse reactions. This study aims to overcome this difficulty and establish a new method for generating, controlling, and utilizing photoexcited species bearing diverse elements through integrated theoretical and experimental chemistry. This will expand the chemical space of diverse organic compounds that have been difficult to access in the past.