Tokyo Tech's Hara 13th at Duathlon World Championships
Shohei Hara, a 4th-year Polymer Chemistry student and member of the Tokyo Tech Triathlon Club, finished 13th in the under 23-category of the 2018 Fyn International Triathlon Union (ITU) Duathlon World Championships in Odense, Denmark on July 6.
Unlike the triathlon, which involves swimming, cycling, and running, a duathlon consists of a running leg, followed by a cycling leg, and then a second running leg. At the Multisport World Championships Festival in Denmark, these legs were 10 km, 36 km, and 4.9 km respectively for all participants aged 18 to 23.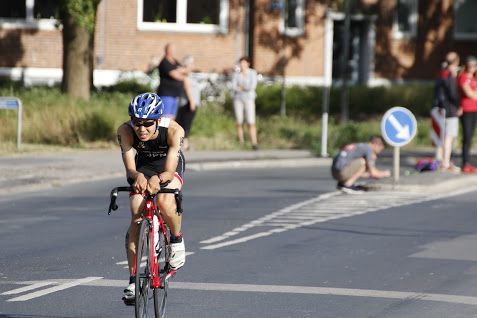 Comments from Shohei Hara
I was able to put 100% of what I had learned during my practice sessions into the race. My 13th-place finish demonstrates that I still have a long way to go before I can compete with the world's top performers. I will take this result home and continue to practice so I become even stronger. I would like to sincerely thank everyone who supported me.
Hara is a 4th-year Polymer Chemistry student carrying out research on the homeotropic alignment control of rigid, rodlike polyimides. He has been officially nominated as a promising international duathlon competitor by the Japan Triathlon Union.
Tokyo Tech Triathlon Club
The Tokyo Tech Triathlon Club was established in 1993. The club currently consists of 23 members from Tokyo Tech and other universities who practice swimming in pools, oceans, rivers, and lakes in addition to cycling and running when training for races such as the Japan Inter-Collegiate Triathlon Championships.