Tokyo Tech student eyes Duathlon World Championships
Shohei Hara, a 4th-year Polymer Chemistry student and member of the Tokyo Tech Triathlon Club, will feature in the under 23-category of the 2018 Fyn International Triathlon Union (ITU) Duathlon World Championships, to be held in Odense, Denmark on July 6.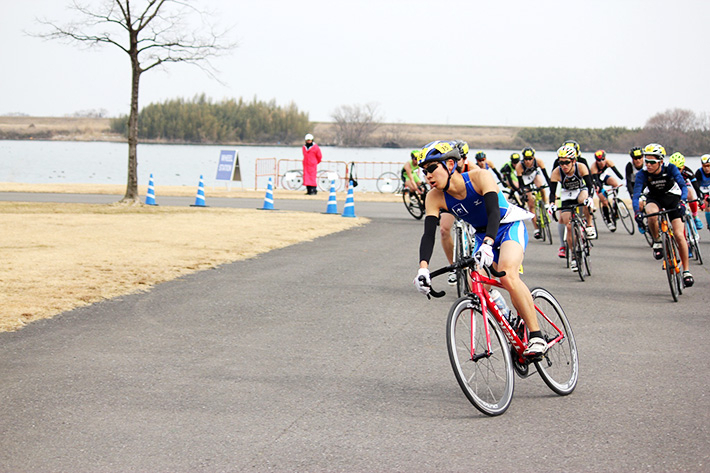 Hara secured his place on the island of Fyn after putting in an outstanding performance at the Calfman Japan Duathlon Grand Prix in Gifu Prefecture on February 25. He finished sixth overall, and was the third-fastest student.
Unlike the triathlon, which involves swimming, cycling, and running, a duathlon consists of a running leg, followed by a cycling leg, and then a second running leg. At the Calfman Japan Duathlon Grand Prix, these legs are 5 km, 30 km, and 5 km long respectively. As swimming is not required, duathlons can be held at any time of the year, and are popular among cycling enthusiasts and marathon runners.
Comment from Shohei Hara
Thanks to my condition and a race that developed smoothly, I was able to finish third among students at the national competition. I have less time to train these days as I am a 4th-year student, but I am trying to make each practice session as effective as possible. I will do my best to put in a good performance at the world championships. Thank you all for your continued support.
Tokyo Tech Triathlon Club
Established in 1993, the Tokyo Tech Triathlon Club currently consists of 23 men and women from not only the Institute, but also other universities. Members meet on a daily basis to practice swimming, cycling, and running — the three grueling components of the triathlon. One of the club's goals each year is victory in the Japanese university championships.