Sailing team alumni win U30 Class at NIPPON CUP
The Tokyo Tech Match Racing Team (TTMT), made up of alums from the Tokyo Tech Sailing Team, have won the under-30 class at the Diners Club NIPPON CUP, held on April 16 in Hayama, Kanagawa Prefecture.
The competition consisted of four teams competing in three separate races amidst big swells caused by typhoon Malakas, which was gradually approaching Japan. TTMT managed two wins and a second-place finish, taking home overall victory.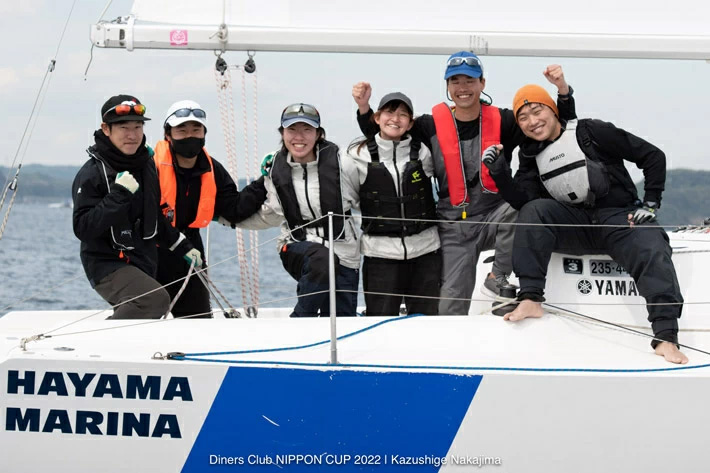 TTMT members
Yuki Yakuwa

1st-year master's student, Life Science and Technology
Yuki Yokoyama

2nd-year master's student, Life Science and Technology
Shion Hagiuda

2nd-year master's student, Architecture and Building Engineering
Misaki Sato

2nd-year master's student, Industrial Engineering and Economics
Masayuki Kawai

1st-year master's student, Chemical Science and Engineering
Reitaro Horie

Class of 2019, Mechanical Engineering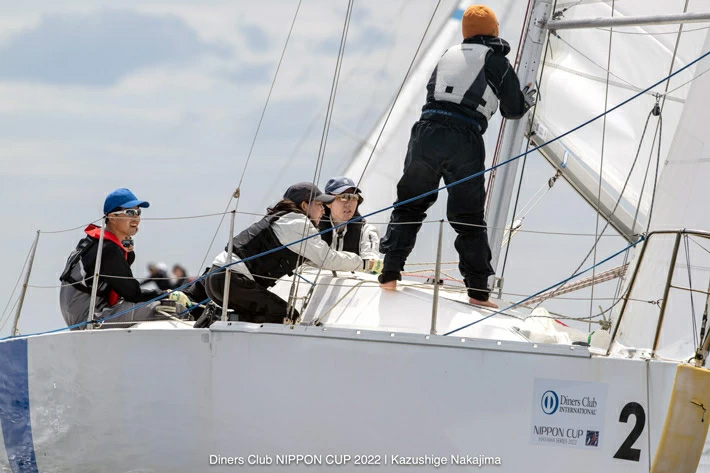 TTMT was created by alumni and alumnae of the Tokyo Tech Sailing Team who wanted to continue sailing after retiring from official club activities. While working hard on their respective research activities, the members regularly make time to sail and participate in various competitions throughout the year.
Comments from Skipper Yuki Yakuwa
I am delighted to be on this team, as I thought that it would be difficult to continue sailing competitively after leaving the Tokyo Tech Sailing Team. I would like to thank the seniors who invited me to join. I am happy if this team can provide those who love sailing with a way to actively enjoy the sport.
I think this victory was the result of the collective efforts of the entire crew and a manifestation of the knowledge and skills that we have accumulated. The process of organizing the experiences gained through daily practice and turning them into my own skills similar to my attitude towards research. I will continue to practice hard and set my sights on my next goal, the All Japan Match Race for students. I look forward to everyone's continued support.