The Tokyo Tech Ballroom Dance Club finished third in the group category at the 108th National and Public University DanceSport Championships, held at Chiba University on February 2.
A total of 19 universities and colleges joined this winter's competition. Twelve of the 44 Tokyo Tech Ballroom Dance Club couples participating in the championships were awarded prizes. Seven couples advanced to the finals.
Comments from club captain
Saki Sakurai
3rd year, Life Science and Technology
This was the first contest of 2020, and the Tokyo Tech Ballroom Dance Club finished in third place. While our goal was to take a second successive victory after the win last year, competition from rival universities was tough and I am very happy with this result.
Individual couples also compete for rankings, but the real thrill of these student competitions is in the group performance. Our club aims to improve the overall level of all our dancers, regardless of their expertise. Therefore, it is very important to consider not only yourself and your pair, but also to acknowledge the other club members seeking improvement around you.
I think this mentality can be applied effectively in both club activities and learning in the lab. The Tokyo Tech Ballroom Dance Club will continue to build an environment where its members can gain valuable experiences on and off the dance floor.
Finalists and semi-finalists at 108th National and Public University DanceSport Championships
Photo courtesy of Misa Momokawa
International Standard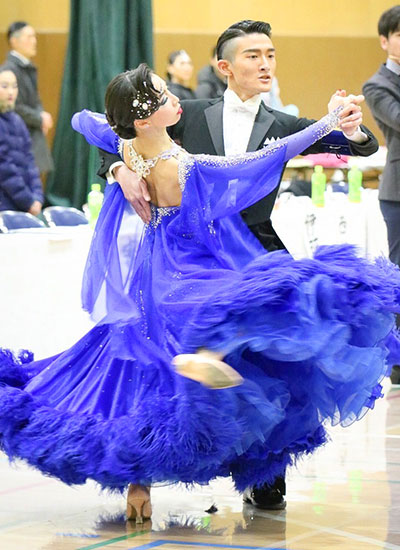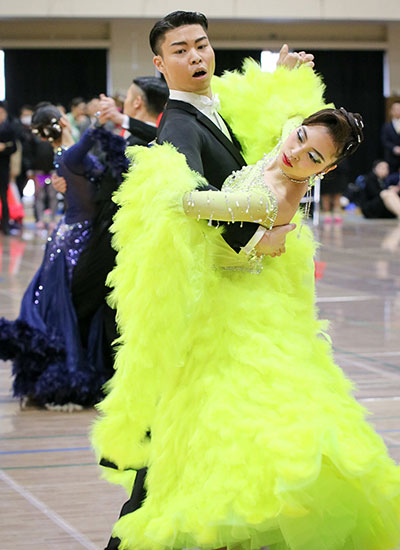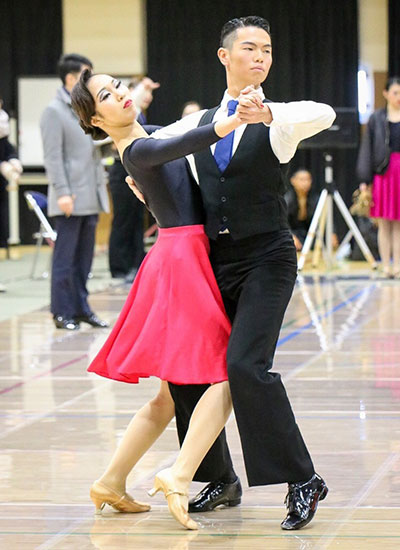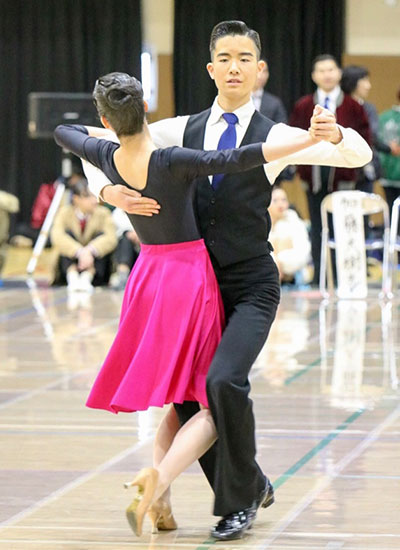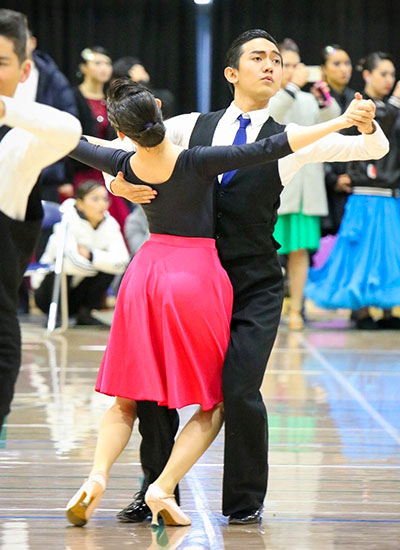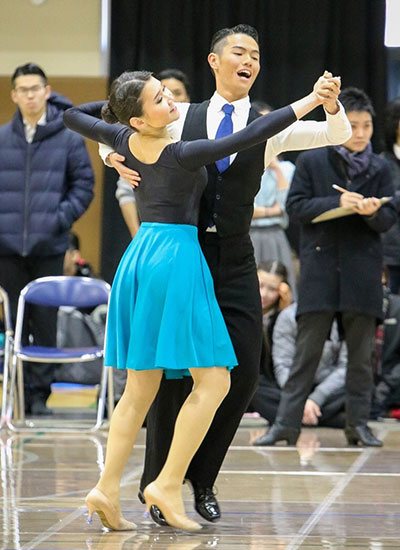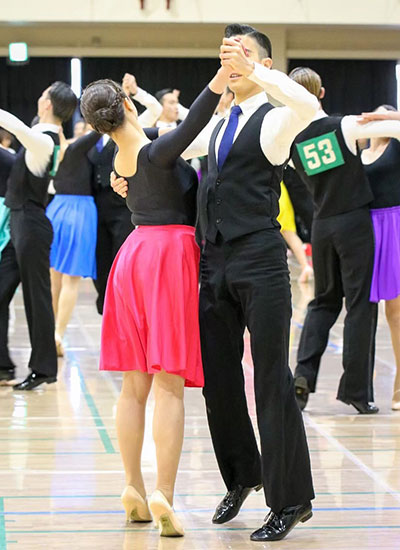 International Style Latin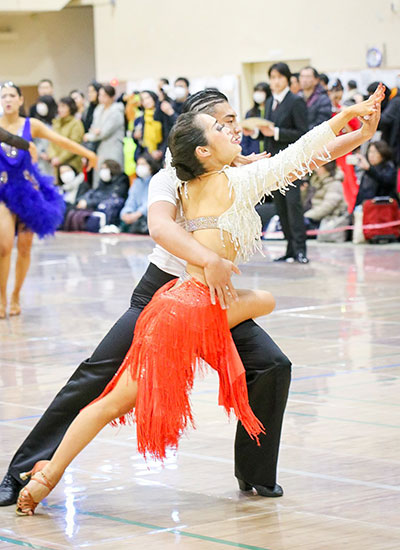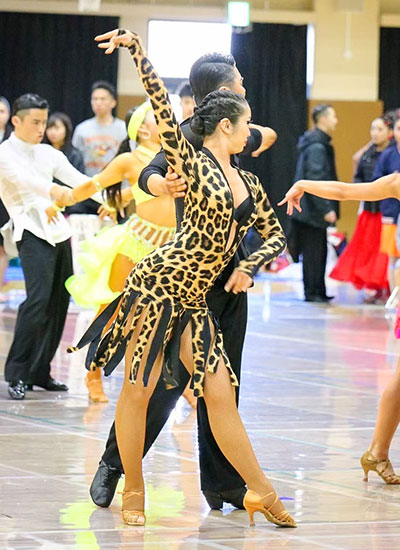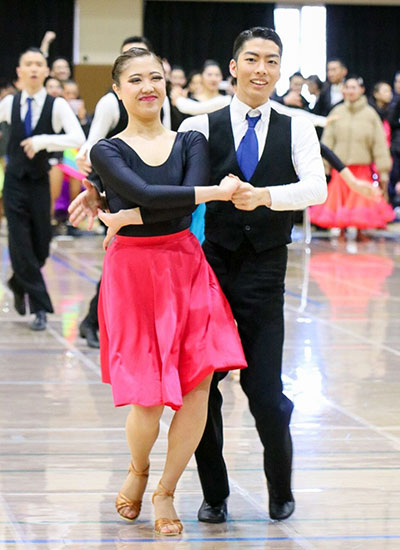 DanceSport
DanceSport is competitive ballroom dancing where couples are evaluated by a panel of judges. Collegiate championships have three main categories ― International Style Standard and Latin, and formation dance. International Standard includes waltz, tango, foxtrot, and quickstep, during which couples traditionally dance in closed positions. International Latin consists of samba, cha-cha, rumba, and paso doble, and often involves men and women dancing in more open positions. Formation dance* is a choreographed team dance consisting of a medley of between two and four International Style dances, which involves four to eight couples.
※While formation dance features in other competitions, it is not a component of the National and Public University Championships.
Tokyo Tech Ballroom Dance Club
The Tokyo Tech Ballroom Dance Club is an official student club of the Institute, consisting of 19 Tokyo Tech students, 13 Shirayuri University students, and 6 Sugino Fashion College students as of February 2020.

Tokyo Institute of Technology iGEM is supported by Tokyo Tech Fund
Giving to Tokyo Tech

Contact
Public Relations Group, Tokyo Institute of Technology
E-mail : media@jim.titech.ac.jp
Tel +81-3-5734-2975