Safer and happier world for all citizens — Fall 2017 Graduation Ceremony
The Fall Graduation Ceremony for Tokyo Tech undergraduate and graduate students was held on September 20, 2017. A total of 84 doctoral degrees, 154 master's degrees, 9 professional master's degrees, and 35 bachelor's degrees were conferred. Tokyo Tech Front, the venue for the ceremony, was again filled with graduates' families, friends, and special guests.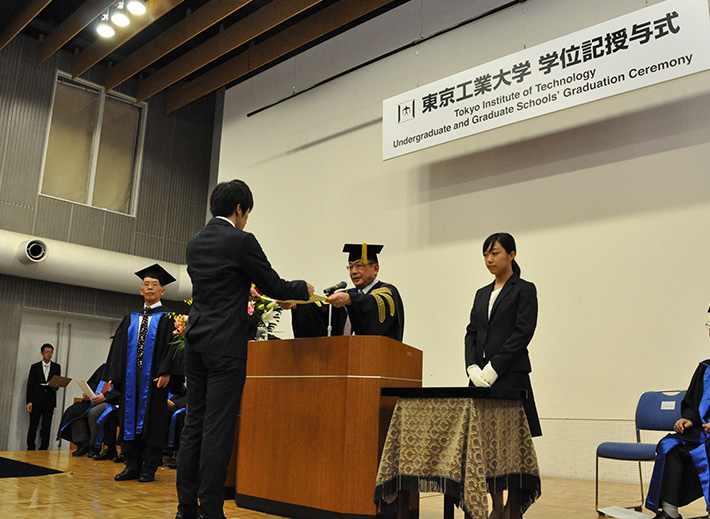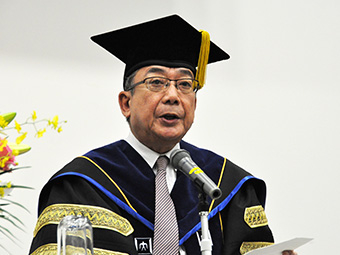 Tokyo Tech President Yoshinao Mishima began with a congratulatory address, acknowledging the achievements of the 282 students and the tireless support provided by their families. He encouraged the fresh graduates to continue to pursue discovery and excellence, and to share the skills and knowledge they had accumulated to create a better future. With international students making up well over half of this fall's graduates, the president also gave a special mention to those who had come from abroad to study at Tokyo Tech.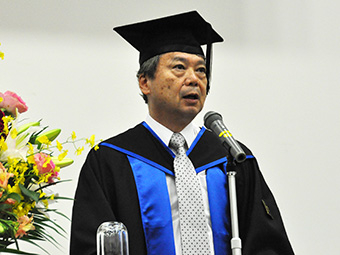 Professor Saburoh Midorikawa, dean of the Interdisciplinary Graduate School of Science and Engineering, continued with his felicitations on behalf of the deans. He urged the new graduates to apply flexibility of the mind and a multidisciplinary vision to solving the world's sustainability problems. Mr. Takao Suzuki, executive director of the Tokyo Tech Alumni Association, also provided congratulatory words.
After the conferral of degrees and special diplomas to four students in the Program for Leading Graduate Schools, valedictorian and doctoral degree recipient Keisuke Mochida from the Graduate School of Bioscience and Biotechnology gave a short speech on behalf of the graduating students. He acknowledged his professors and all the staff members of Tokyo Tech for their guidance and assistance, and recognized the duty of the graduates to make the world safer and happier for all citizens.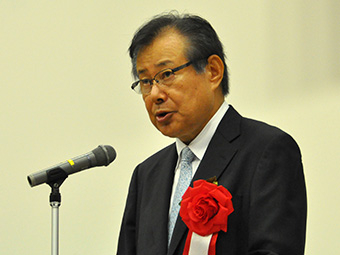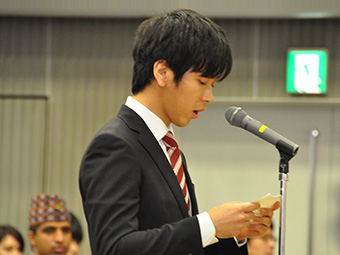 The Tokyo Tech community wishes all new graduates success and good health!