Poster Presentation Prize in Japan-Taiwan Joint Seminar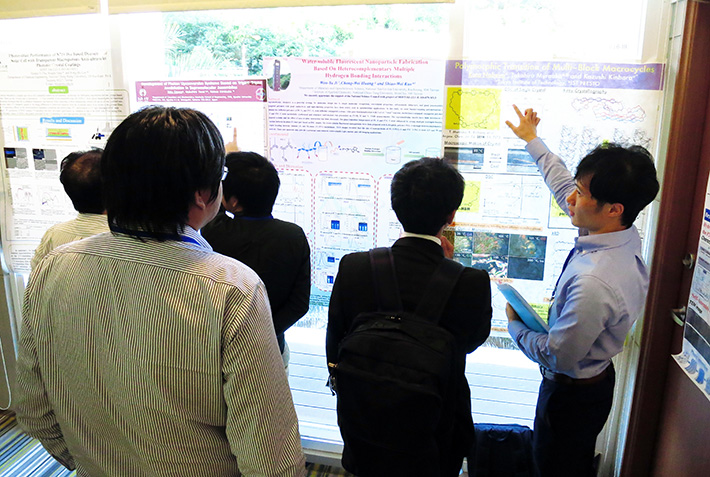 In Japan-Taiwan Joint Seminar on Energy and Environment for Young Chemists (JP-TW EEYC) held at National Sun Yat-sen University, Kaohsiung, Taiwan on 2016 June 24-25, Mr. Kota Nabeya, a 1st-year master's student in Kinbara laboratory (Department of Life Science and Technology) was awarded a poster presentation prize.
His presentation title was "Polymorphic Transition of Multi-Block Macrocycles," which was on the development and characterization of novel multi-block macrocycles showing thermo-responsive polymorphism.
Mr. Nabeya made a comment on the prize as follows: "Since this was my first presentation in a conference, I was very surprised and pleased that my presentation was selected for the prize. I think that I could appeal my research to both Taiwanese and Japanese researchers in various fields and that they were interested in the molecules showing unique thermal responses. This award encourages me a lot to move my research forward aggressively."