Nobel laureate speaks at International Summer Workshop for Young Scientists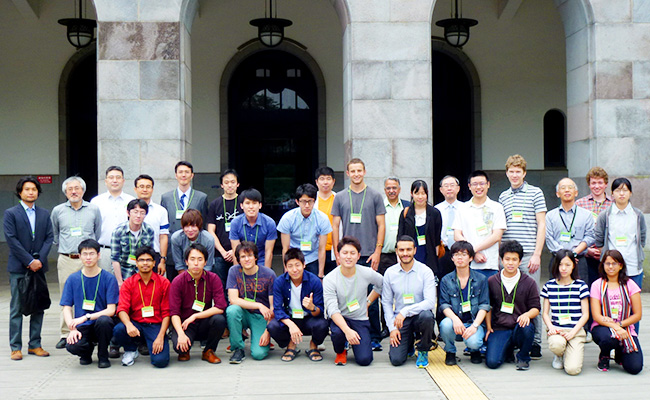 The first International Summer Workshop for Young Scientists hosted by the School of Science was held from June 6 to 10. With the Department of Physics taking the lead, ten participants from abroad and twelve from Tokyo Tech, all of whom ranged from third-year bachelor's students to doctoral course students, gathered to investigate "Selected Topics in Frontiers of Physics."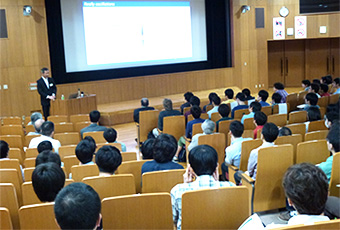 On the first day, a special lecture was given by Professor Takaaki Kajita, the 2015 Nobel Laureate in Physics. His talk on neutrino oscillations was followed by an active question and discussion session by the students. After that, a welcome party gave participating students a rare chance to meet and interact with Professor Kajita directly.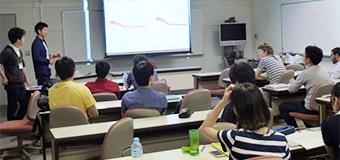 From June 7 to 10, lectures were given by Tokyo Tech professors. Morning sessions were reserved for demonstrations, experiments, numerical simulations, and discussions. These sessions covered fundamental issues in physics as well as state-of-the-art topics in the fields of condensed matter, particle physics, and astrophysics.
In the afternoon, Tokyo Tech groups introduced their lab facilities and described their research through poster presentations. Research presentations were also given jointly by Tokyo Tech students and participants from abroad, providing a wonderful opportunity for cross-cultural interaction.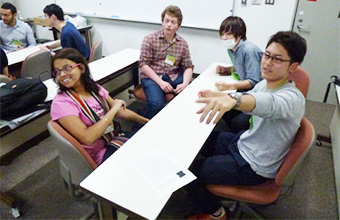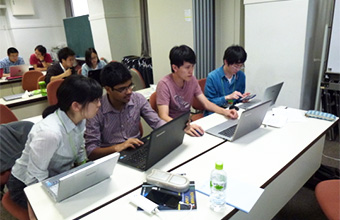 Joint work
This workshop will be hosted again next year by another department of the School of Science.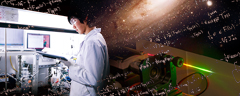 School of Science —Exploring the Truth and Creating Knowledge—
Information on School of Science inaugurated in April 2016
School of Science

Schools, Departments, and Institute for Liberal Arts