Through deep exploration of
natural laws and phenomena, we contribute to the development of science and technology
Physics deepens our understanding of the natural world through research of fundamental laws and phenomena. In this Department, students study the fundamentals of physics (dynamics, electromagnetics, quantum mechanics, thermodynamics, statistical mechanics, etc.), and acquire essential knowledge for advanced research. Students are involved in many experiments and exercise problems in order to deepen their understanding. Inventiveness and creativity are cultivated, fostering individuals who are experts at promoting cutting-edge research with an international perspective and applied skills so they can accurately grasp the global needs of the times.
Message from the Department Chair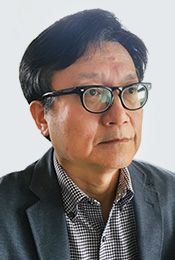 Department of Physics consists of more than 30 laboratories and approximately 70 faculties.
We are seeking out laws and principles in various phenomena in nature and systematizing our knowledge and understandings. The objects of research range from particle and nuclear physics on extreme small scales, condensed matter physics with fruitful structures and properties, and cosmology and astrophysics on largest scales. Our department covers almost all of the fields and conducts state-of-the-art research.
We hope that students will master how to consider by themselves and how to share ideas through education of physics and will work in various fields around the world.
Our curriculum ranges from basic subjects to advanced ones with the combination of lecture, exercise, and experiments.
Nobuyuki Kawai