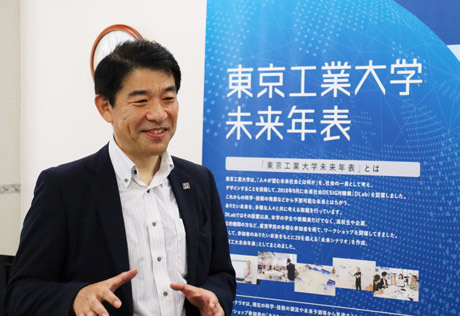 Professor Naoto Ohtake
DLab Associate Director
After reviewing the 18 applications for the inaugural DLab Challenge Research Grant, the review board approved four research projects for full grants and another four for partial grants covering a single academic year. The application process included the submission of documents followed by an interview, which consisted of a presentation and a Q&A session.
During the interviews, applicants were not evaluated on past accomplishments, but rather were expected to explain clearly the relationship of their proposal to three DLab-specific components. First, how does the project contribute to the realization of DLab's future image of society, or to certain future scenarios created by DLab? Second, is the research unique and challenging, and does it adopt a long-term, future-oriented perspective? And third, what is the societal impact and significance of the research?
Both the applicants and judges had to adjust their approaches as this screening was different from other research funding applications. Applicants were expected to present from a unique perspective, while judges had to hold off on scoring until they had heard all the presentations. During the Q&A session, the review board was also looking for innovative research that is "rough around the edges" and integrates different disciplines as it develops further — something that can create a bigger movement in the future. With this approach, the review board was able to make their decisions based on common indicators.
The board selected eight research projects that reflect the unique characteristics of DLab — proposals that depict a different, more desirable future rather than an extension of existing technology. We hope the grantees and their collaborators also extend this creativity to their styles of research, and generate innovative technologies that shape the future of our world.
Fundamental research will always be part of academia. Research that adopts a shorter-term perspective can be applied to solve societal issues such as COVID-19. However, the VUCA world we currently inhabit also calls for a long-term perspective as proposed by DLab. I hope the DLab Challenge gives birth to more emerging researchers who value and advance this type of future-oriented research.
Lastly, I would like to express my gratitude to all those who were involved during the review process.