Assoc. Prof. Takane Imaoka awarded the JSCC Award for Creative Research 2023
Associate Professor Takane Imaoka at Laboratory for Chemistry and Life Science was awarded JSCC Award for Creative Research in 2023.
This award is presented to researchers in JSCC members who are recognized to have deepen the science related to coordination chemistry through leading and pioneering research, and to have contributed to the development of coordination chemistry.

On September 23, 2023, the Award Lecture and award ceremony were held at Mito City Civic Center.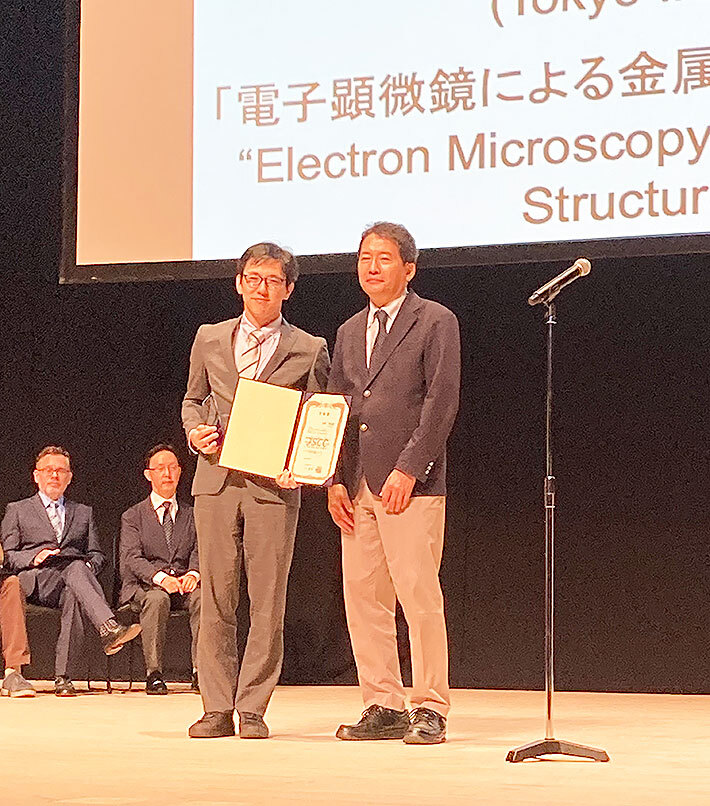 Award Summary
Winner:

Associate Professor Takane Imaoka

Award:

JSCC Award for Creative Research 2023

Conferrer:

Japan Society of Coordination Chemistry

Title:

Electron Microscopy Study on Dynamic Coordination Structure of Metal Clusters

Award Date:

September 23, 2023
Related Links