Shinsuke Inagi and Masaaki Kitano are FY2018 STAR grant recipients
Associate Professors Shinsuke Inagi and Masaaki Kitano have been named as the recipients of the Support for Tokyo Tech Advanced Researchers (STAR) grant for FY2018.
The STAR grant is awarded each year to promising young researchers who grapple with research topics that have the potential to become national projects in the future. Other recipients may include those who have achieved distinguished results in the fundamental sciences. Through the STAR grant, Tokyo Tech seeks to support up-and-coming 'shining stars' in the next generation of researchers.
FY2018 was the sixth year of the grant. This year's "STARs" were selected by President Kazuya Masu and Executive Vice President for Research Osamu Watanabe, who is also the head of the Office of Research and Innovation.
Shinsuke Inagi
Associate Professor, School of Materials and Chemical Technology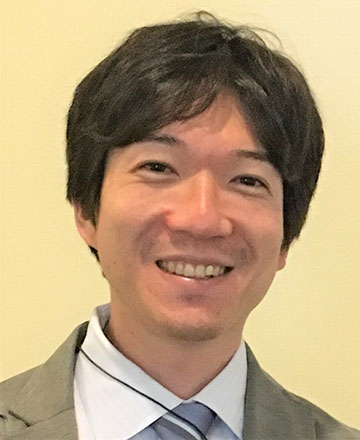 Research overview: Development of functional polymer materials based on bipolar electrochemistry
Although the principles of bipolar electrochemistry, where wireless electrodes (bipolar electrodes) that simultaneously manifest positive and negative poles are utilized, have been known for a long time, only recently has it been applied to chemical synthesis methods that use electric energy (electrons) as a reagent. It is once again attracting attention as a field for creating next-generation lightweight and flexible organic and polymeric materials. This classic yet new bipolar electrochemistry is making it possible to realize things such as technologies for patterning conductive polymers without wires, forming conductive polymer networks, and the development of gradient polymer materials that skillfully utilize electric potential distribution generated on the surface of bipolar electrodes, resulting in the proposal of never-before-seen technologies and materials.
Furthermore, by fusing it with redox (oxidation/reduction) chemistry in a broad sense, we are aiming to create new value in areas such as smart molecular conversion technology, energy conversion, and the construction of smart systems that precisely combine redox systems.
I am honored to be selected as a STAR recipient. Since I came to know about this interesting phenomenon called bipolar electrochemistry, I have been deeply immersed in and enjoying my research, and would like to show my appreciation to the students and joint researchers with whom I am engaging in this work. This support motivates me to work even harder on my research. I would like to thank all those who have provided support by contributing to the Tokyo Institute of Technology Fund.
Masaaki Kitano
Associate Professor, Materials Research Center for Element Strategy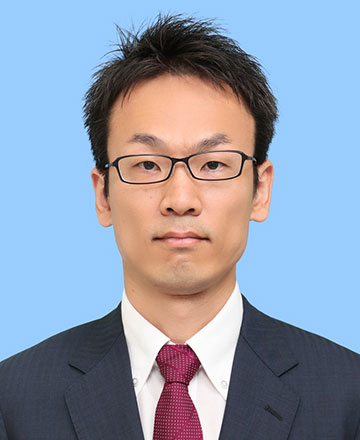 Research overview: Development of new solid catalysts containing electride or hydride compounds
Ammonia (NH3) is commonly used as a raw material in nitrogen fertilizers, foods, and medicines. In recent years, it has attracted attention as a material for storing hydrogen energy, and demand is expected to increase. Currently, it is synthesized via the Haber–Bosch process, which uses a large amount of energy to cause nitrogen and hydrogen to react in a high-temperature and high-pressure environment. We developed new electrides and hydrides containing a high density of electrons and hydride ions in a crystalline framework, and using these, our aim is to create catalysts that activate nitrogen molecules at low temperature in order to achieve an ammonia yield that is superior to current industrial processes.
I am thankful at this time to be granted this Support for Tokyo Tech Advanced Researchers. I am more determined to develop my own research with this support, and I want to use it to achieve creative, world-class research achievements. In addition to achieving excellent results in fundamental research, I will strive to achieve practical applications through my research.
About the STAR grant
Purpose
Funded by the Tokyo Tech Fund, this program aims to provide large-scale support to bright young researchers who create new value based on various unique research achievements in the fundamental sciences. This objective is in line with the Institute's mid-term goals and contributes to enhancing research capacity.
Selection process
Based on their career and research achievements, recipients are selected by the president and the head of the Office of Research and Innovation. Individuals cannot apply for this grant.
Selection criteria
Young researchers engaged in a project which contributes to strategic policies on the national level
Young researchers who demonstrated outstanding achievement in basic research
Eligibility
Early-career researchers with a title of associate professor or below (in principle under the age of 40)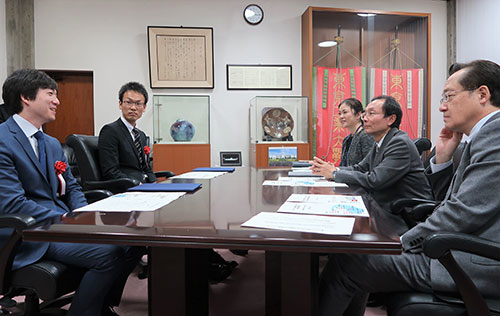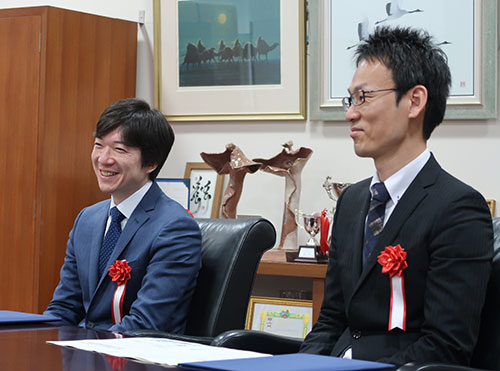 Tokyo Institute of Technology iGEM is supported by Tokyo Tech Fund
Giving to Tokyo Tech

Contact
Research Planning Group 1, Research Planning Division, Research Promotion Department, Tokyo Institute of Technology
Email kenkik.kik1@jim.titech.ac.jp
Tel +81-3-5734-7688