Naohiro Yoshida attends AGU Honors Ceremony
Dr. Naohiro Yoshida, a professor at the Department of Chemical Science and Engineering and principal investigator at the Earth-Life Science Institute, attended the American Geophysical Union (AGU) Honors Ceremony to receive his Fellow Medal on December 12 at the Walter E. Washington Convention Center in Washington D.C.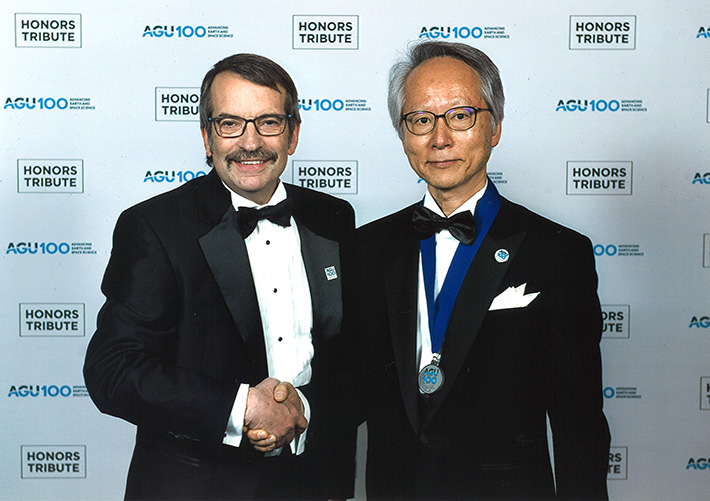 AGU, established in 1919, is an international non-profit scientific association for the promotion of Earth and space science with approximately 60,000 members in 137 countries. Headquartered in Washington, D.C., it is the largest international association in its field.
Established in 1962, the Fellows program recognizes less than 0.1 percent of AGU members who have made exceptional contributions to Earth and space science as valued by their peers and vetted by a committee of Fellows. The Honors Ceremony, which included a talk by Yoshida, was held in the midst of a weeklong Fall Meeting

with over 28,500 attendees, the largest ever. The 2018 Fall Meeting marked AGU's centennial, a celebration of AGU members' accomplishments over the last 100 years and the vision for the next 100 years.
Comment from Professor Naohiro Yoshida
I am honored to be elected as a Fellow "for being the world's leading biogeochemist and atmospheric chemist studying bio-element cycles through innovative isotope exchanged molecule tracers," as is written in the certificate this time. I have developed this fundamental research idea from when I was a student in the Department of Chemistry at Tokyo Tech, and I sincerely appreciate my supervisors, lab members, domestic and international collaborators, students, and governmental funding agencies. I would also like to thank Tokyo Tech for encouraging me to do research and education for over 20 years. As 2018 marks AGU's centennial, this year's medal is not only a celebration of the medalist, but also the history and future of AGU.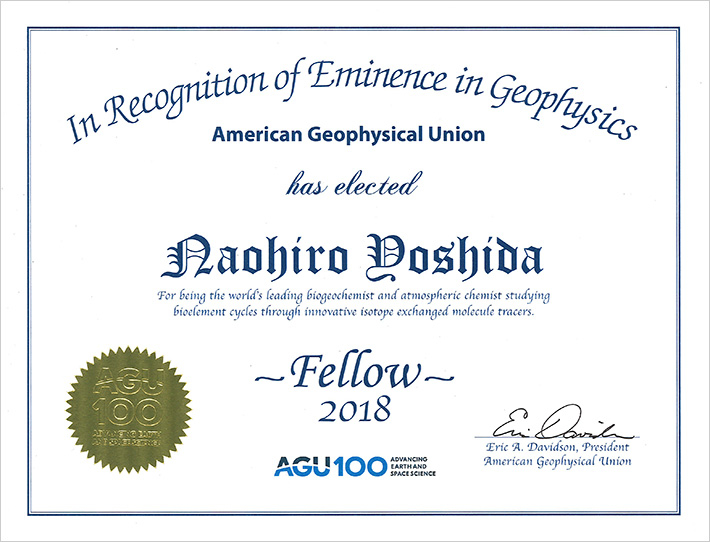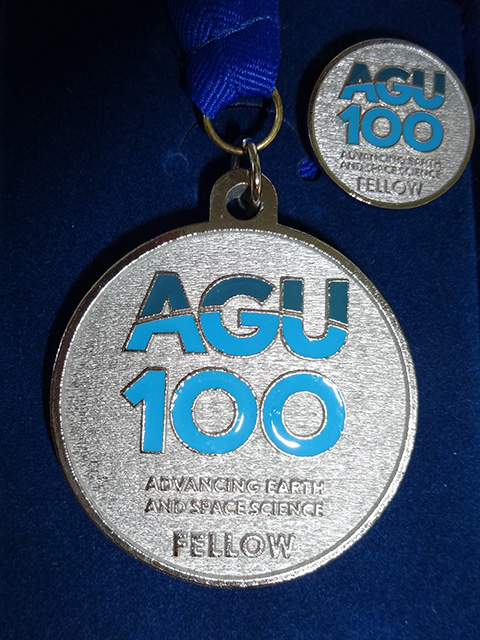 Fellow Medal, lapel pin, and certificate awarded to Yoshida
Contact
Naohiro Yoshida
Professor, School of Materials and Chemical Technology