Emeritus Professor Wiwut Tanthapanichakoon awarded 2016 Autumn Conferment of Decoration on Foreign Nationals
The Decoration was conferred to Emeritus Professor Wiwut Tanthapanichakoon who used to teach at Department of Chemical Engineering, which is one of the former departments of Chemical Science and Engineering. The conferment of the Decoration was in recognition of his long-time contributions to academic exchanges, mutual understanding and cordial relationship between Thailand and Japan.
Biography
Prof. Emer. Wiwut Tanthapanichakoon joined Department of Chemical Engineering, Graduate School of Science and Engineering, Tokyo Institute of Technology (TokyoTech) as tenured professor in April 2011 and retired in March 2015.
His first encounter with Japan started in 1968 when he won a Monbusho Scholarship to study Japanese in Chiba University and undergraduate Chemical Engineering in Kyoto University. After obtaining his PhD in USA in 1978, he joined Dept. of Chem. Eng., Chulalongkorn University, as instructor and became professor in 1993. Since 1979 he is active in promoting academic collaborations, good understanding and mutual relationship between Thailand and Japan. His academic collaborations cover Kyoto University, TokyoTech, Kanazawa University, Osaka University, University of Tokyo, Himeji Institute of Technology, and National Institute for Advanced Industrial Science and Technology. In Thailand he is active in Technology Promotion Association (Thailand-Japan) (Ex-President), ABK-AOTS Alumni Association (Thailand) (Ex-President), Thai-Nichi Institute of Technology, etc. Other Japanese counterpart organizations include Japan-Thailand Economic Cooperation Society, Asia Bunka Kaikan (ABK), Association of Overseas Technical Scholarship, Association of Powder Process Industry and Engineering Japan, Society of Powder Technology Japan, Asahi Glass Foundation Tokyo, Energy Conservation Center Japan, and ABK College.
Comment on the Decoration Conferment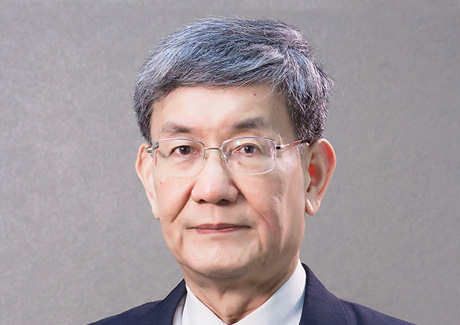 I am very surprised, delighted and proud to receive the highly prestigious Decoration. I wish to express my sincere gratitude to TokyoTech and appreciation to all Japanese friends and the Japanese and foreign students I interacted with, particularly Thai students in Japan.