Department of Life Science and Technology supported the online science workshop hosted by Tokyo Tech Museum
The Tokyo Tech Museum and Archives hosted an online science workshop for 20 elementary school students and their families across Japan on August 29. The event — part of the Institute's science education support project to develop intellectual creativity among elementary, middle, and high school students, and funded by the Tokyo Tech Fund, resulted in the creation of unique lamps created from sea urchin shells under the guidance of Professor Emeritus Yukihisa Hamaguchi from the School of Life Science and Technology.
This event, held in collaboration with the School of Life Science and Technology, took place on Ookayama Campus in academic years 2018 and 2019, with only children from local elementary schools participating. As the COVID-19 pandemic forced the event online in academic year 2021, the Institute decided to open the event to children across Japan. As a result, the organizers received an overwhelming 165 applications, while capacity was limited to just 20.
After participants were selected using a lottery system, they were sent their sea urchin lamp kits in advance. Before they began their projects on the day of the event, Hamaguchi provided the children with a brief lesson on the body structure and movements of echinoderms. He also showed them videos of sea urchins diving in the sand and starfish softening their body to right themselves after becoming overturned.
Once participants had learned about the wonder of these echinoderms, they were eager to begin creating their lamps. The children split in small groups of four or five, and were guided throughout the process by Hamaguchi and alumni of the Hamaguchi Lab. The result was a collection of truly unique sea urchin lamps that lit up the participants' homes and the shared online environment.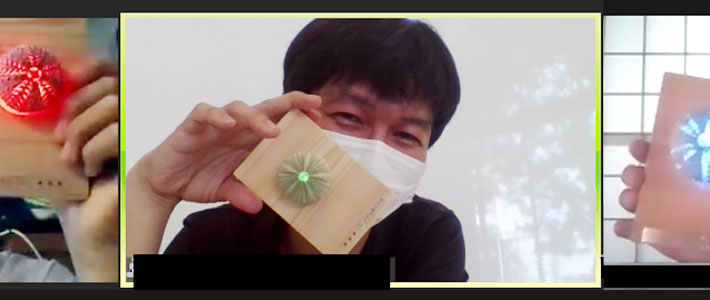 At a time when the COVID-19 pandemic makes beach visits difficult, this online science workshop allowed children to get closer to creatures of the sea and build unique creations in a safe environment. In the post-event questionnaire, many guardians praised the organizers for sparking in children an interest in science through familiar, living beings. During the QA session, participants continued to actively share opinions through chats and other channels until the event came to a close.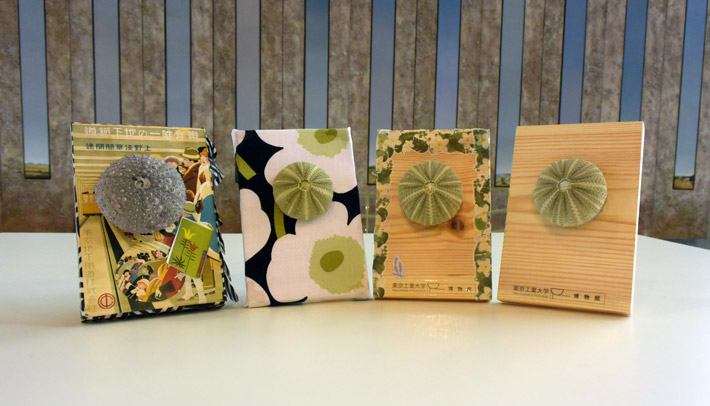 Tokyo Institute of Technology iGEM is supported by Tokyo Tech Fund
Giving to Tokyo Tech